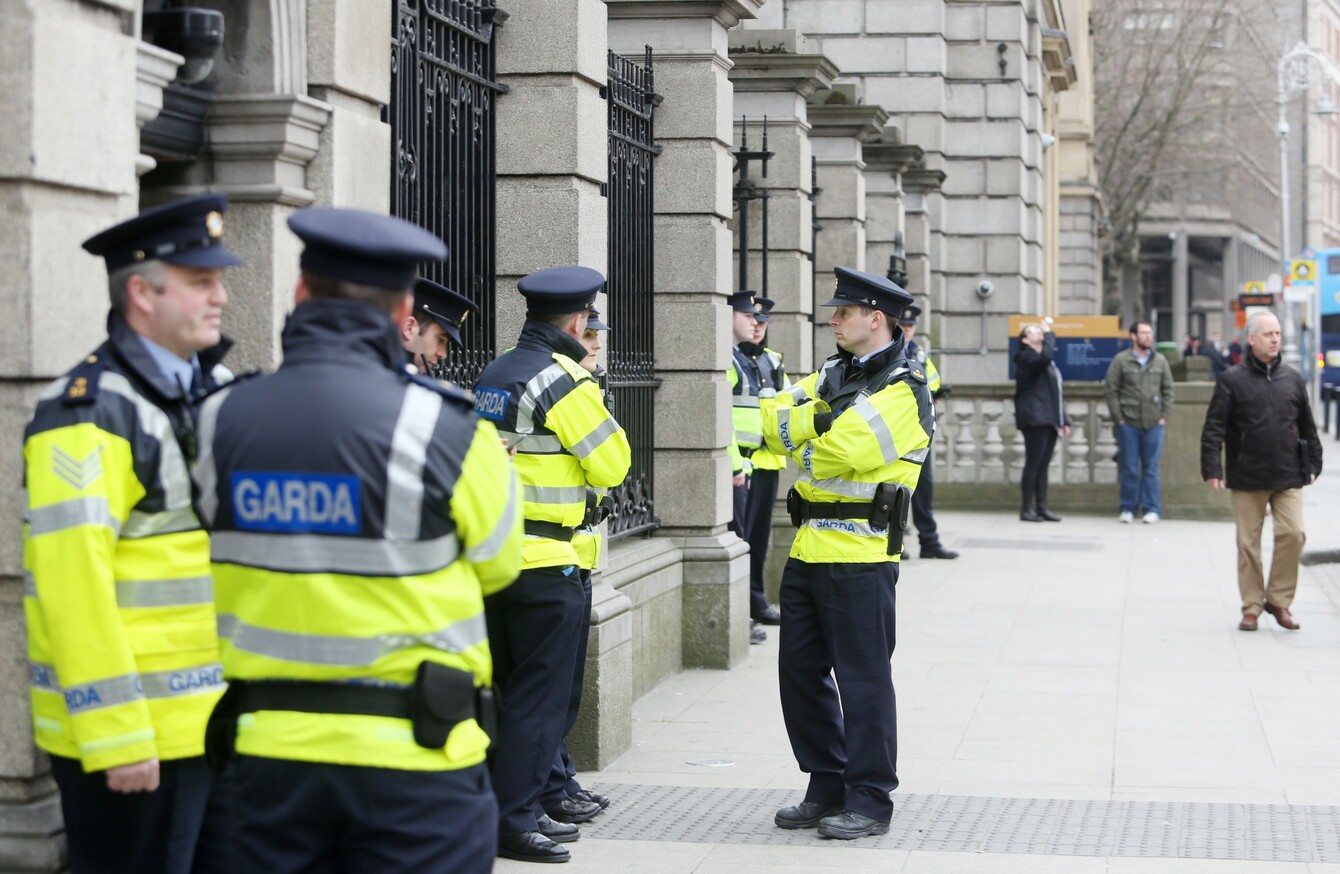 Image: Sam Boal/RollingNews.ie
Image: Sam Boal/RollingNews.ie
THE HEAD OF the organisation which represents rank-and-file gardaí has threatened industrial action if the government pushes ahead with a salary freeze.
The Garda Representative Association (GRA) confirmed yesterday that its talks with the departments of justice and public expenditure and with garda management had broken down.
The government had committed to a review of garda pay, but this review has not been completed and currently it has no chairperson, after the resignation of Ray McGee last month. This review was to be completed by June 2014.
Now, GRA President Ciaran O'Neill has threatened industrial action if the government moves forward with penalties as a result of his membership's rejection of the Lansdowne Road Agreement, which comes into force this Friday.
Public sector workers who have not accepted the deal will not receive protections under the Financial Emergency Measures Acts (FEMPI) and will face a pay freeze.
Strike
O'Neill told RTÉ's Morning Ireland that the government should honour its commitment to a pay review for gardaí before the implementation of any measures under the new pay deal.
Industrial action will be on the cards, he said, adding that they were "ruling nothing out".
When pushed on whether his members would actually consider illegal strike action, he replied:
Nothing is decided in respect of what type of industrial action we'll be taking but we're not ruling anything out at this stage.
New recruits
The GRA has said the pay freeze would have a disproportionate effect on the newest garda recruits, who would remain on €23,171 until 2018.
"This is not a living wage," the association said in a statement.
"Our members have done everything that was asked of them. We tightened our belts and pulled together for the good of the country," commented O'Neill.
The "major sticking point", he said, was the continued expectation in the new pay deal that gardaí work extra hours without payment. He said this is "unacceptable in the current economic climate".
"For the government to deny our members their due, especially with the recent improvements in the economy, is scandalous."
A spokesperson for the Minister for Public Expenditure and Reform said today:
It is not a case of this Department imposing measures on groups, but rather that the benefits of the Lansdowne Road Agreement, and the related protections that come with that Agreement under the Financial Emergency Measures Acts (FEMPI), will only apply to those who have signed up to it.
"The Department of Justice continues to be willing and available to engage with the GRA."