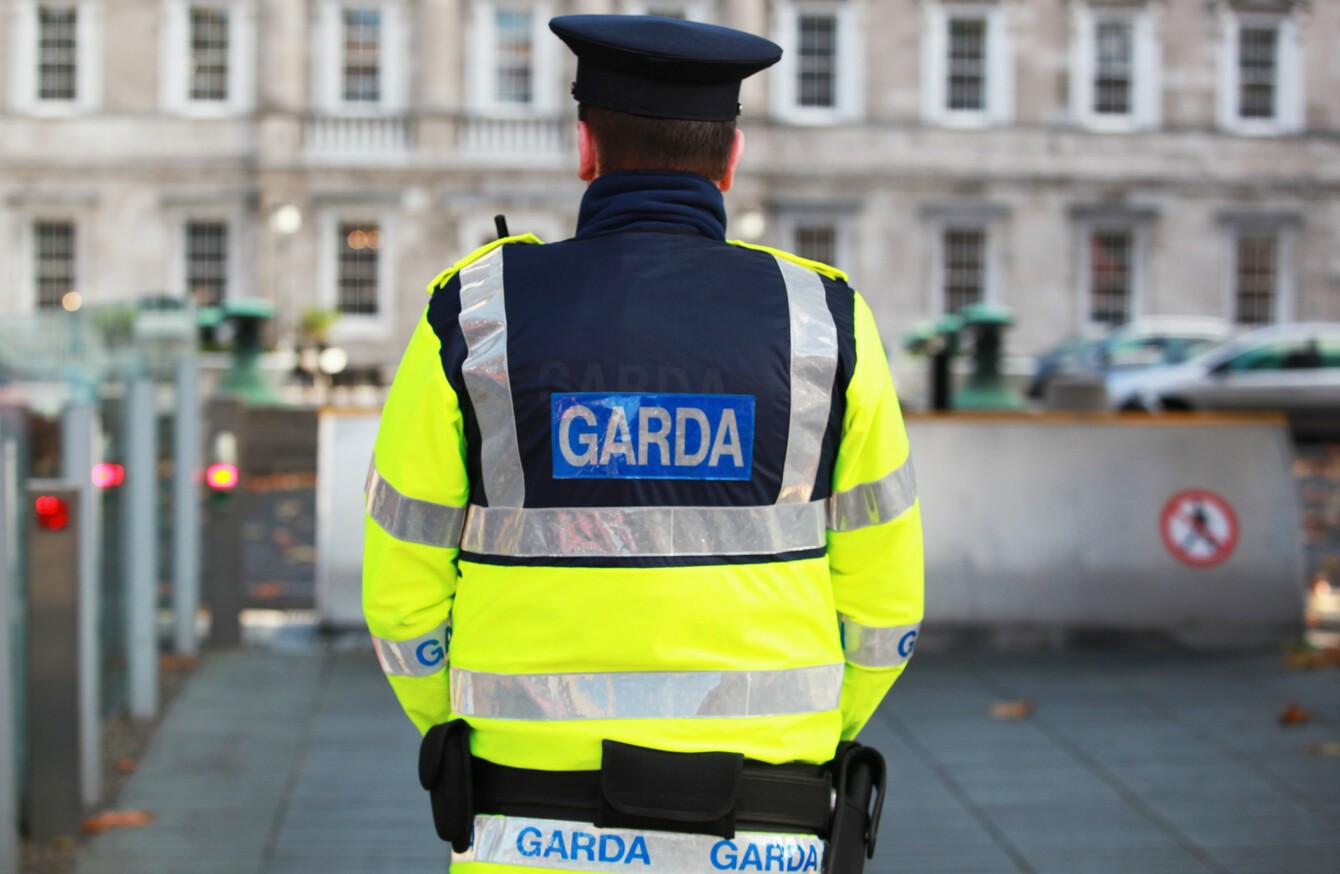 Image: Leah Farrell/RollingNews.ie
Image: Leah Farrell/RollingNews.ie
GARDA REPRESENTATIVE ASSOCIATIONS are due to start balloting their members from next week on a set of Labour Court recommendations on their pay.
It follows down-to-the wire talks all this week aimed at averting four planned strike days.
The mass labour withdrawal that was planned for yesterday was deferred late Thursday night, with Antoinette Cunningham, who represents middle-ranking gardaí, commenting that a "historic wrong" had been put right.
Over the last 24 hours, details of the proposal have emerged, with many early yesterday pointing out the positives, such as:
Rent allowance being assimilated into core pay and increased by €50o from January
A payment of €15 per annual leave day, to be brought in from April, worth between €490 and €510 a year.
A payment for what are known as pre-tour briefings; a 15 minute handover between shifts, worth €1,500 a year.
The restoration of rent allowance to new recruits.
However, as the day went on, members on the ground got their hands on copies of the recommendations and began to tear holes in them.
A number of gardaí across the three ranks – including probationers – told TheJournal.ie their biggest issue with the current Labour Court proposal is the additional hours they will be expected to work in order to receive higher wages than they are currently on.
One officer of garda rank pointed out the figures being quotes are all pre-tax, and the 15-minute parading rate will lengthen their week.
Members are travelling long distances to work, the idea of being there for an extra 15 minutes sticks in the throat.
"I'll be voting no. Working 60 hours within a week is already too much. No amount of money is worth working more. More importantly though recommendations don't address equal pay for equal work. Without that I'll never be happy in the job," one probationer said.
He and his fellow new recruits stand to make the most from the deal, as they would receive an additional €4,000 in rent allowance that they have been previously denied. However, there is a lot of anger among this group of officers, particularly after they were informed this week that the State had been accidentally overpaying them for months due to a technical error – and they will have to pay the money back.
This revelation came two days before the first scheduled strike and probationer gardaí were being expected to turn up to provide skeletal cover.
"I'll be voting against the offer as it includes one-and-a-half hours extra work every six days. That's one-and-a-half hours of extra work for extra pay and we also have to do the [15] Landsdowne Road "free" hours," another garda said of the recommendations.
It's basically overtime. Basic wage hasn't been touched. Allowances will increase ever so slightly. It's smoke and mirrors from the government in my opinion. A lot of figures that, when broken down, don't add up to a whole lot.
"Incorporating rent allowance is a positive, but not enough to make me vote yes to this rubbish. We should be sending in the hostage negotiatiors to the talks instead of rank amateurs," he added.
Assimilating rent allowance into core pay will have a knock-on effect on overtime and allowances as they are worked out as a percentage of basic pay. However, some gardaí pointed out this will benefit officers in busy city stations significantly more than in small rural stations, where there is little or no overtime on offer.
"The rent allowance will make no difference to anyone not working overtime and non-core rosters, and that shouldn't be a selling point. Overtime should be a choice not a necessity to survive," commented one garda. "None of the items are linked to basic pay for anyone considering a mortgage other than rent, which is already accepted. It just doesn't add up for all stuff they want us to take on."
There are some, however, who believe this is the best deal they are going to get.
I think they did the right thing. The offer is short of what we were hoping for but it is an unbelievably good offer for probationers and we do have a responsibility to them. I think it will get through a ballot if it goes to one because no one wants to strike. It is an improvement in our conditions especially, and we have achieved a lot over the past week. That being said, there are a lot of angry gardaí today.
One garda who will be voting in favour of the deal said the access to the industrial relations mechanisms "makes the ideals of 55 years ago a reality".
"The reintroduction of parading makes for a safer job and also meets with the Garda Inspectorate report. All in all a good deal and something for everyone from probationers to senior members contemplating retirement," they added.
Members of the AGSI are more likely to accept the recommendations than their colleagues at garda rank, but there is discontent across the board.
The events of the last week, and those of the coming weeks will mark a historic step forward for garda industrial relations and, as one garda pointed out, will have a "huge knock-on effect with other public sector unions".