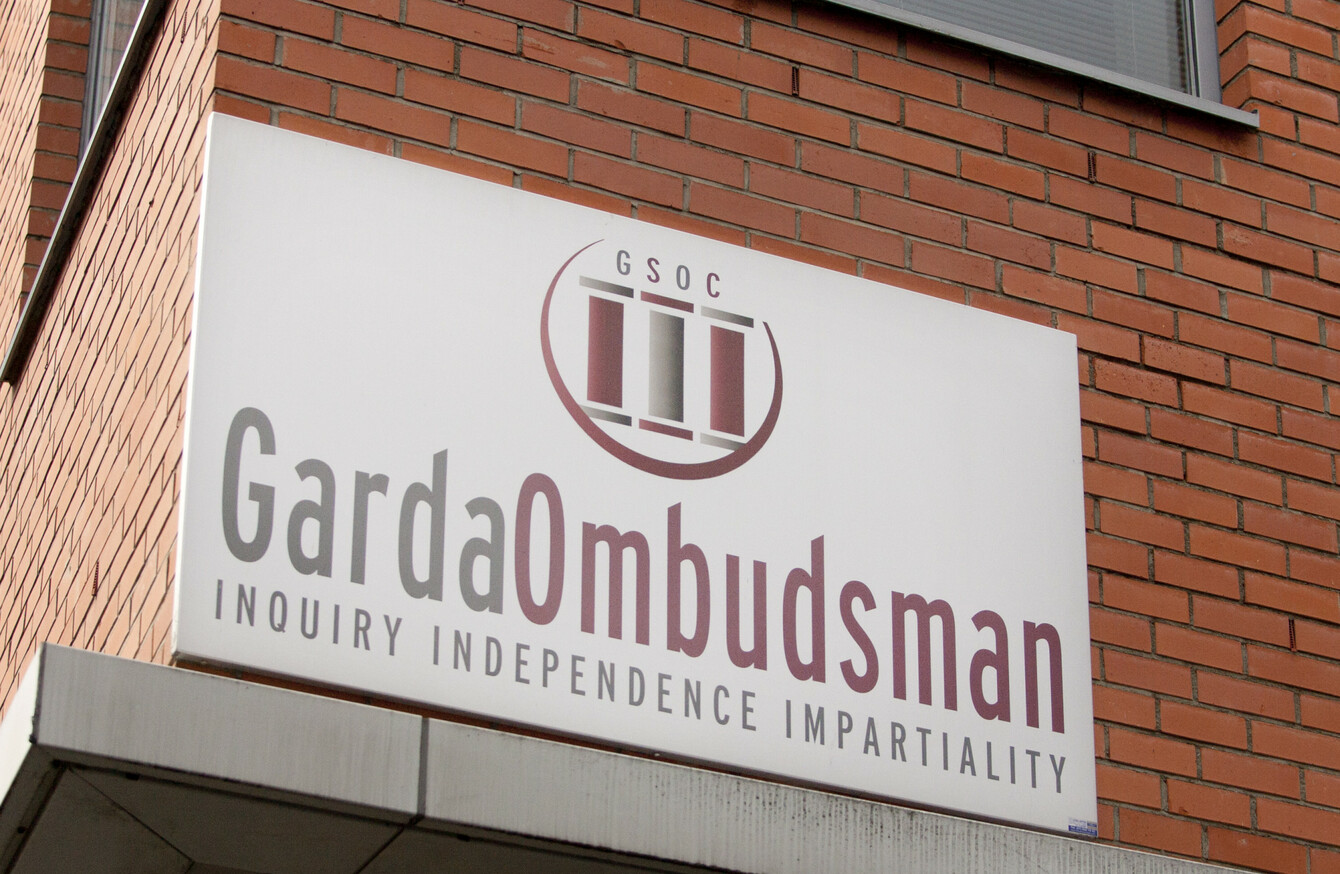 Image: Sam Boal/Photocall Ireland
Image: Sam Boal/Photocall Ireland
SENIOR GARDAÍ HAVE expressed concern about the volume of Garda Síochána Ombudsman Commission (Gsoc) investigations they have to undertake on top of their day-to-day duties.
Currently superintendents are responsible for investigating more than 50% of the overall complaints made to Gsoc each year, and the majority of disciplinary complaints. President of the Association of Garda Superintendents Noel Cunningham said he believes this is causing unnecessary delays for both the public the gardaí who are subject to the complaints.
"It's unfair on the public who make complaints against members of the gardaí and they expect an independent investigation to be carried out," he told reporters at his association's annual conference in Naas, Co Kildare this afternoon.
"The investigative quality carried out by a superintendent is a very high quality and very few of them are ever overturned, but that requires significant amount of resources and time from superintendents which they don't have. We have our day jobs to do, we have our local communities to police and look after and if we are carrying out investigations that is taken us away from that."
There are also 30 superintendents – out of a total of 166 in the country – who themselves are under investigation and this process could take between three and five years.
"It is to be concerned about, we are in a new era of accountability, which is very important, it is very important superintendents are held to account for their stewardship, but it's very important that if we are held to account that we are dealt with fairly in the process and that's why Gsoc needs to be resourced."
"Superintendents are investigated for essentially issues which arise in relation to their own stewardship, something they have been perceived to have done wrong and an investigation is carried out by Gsoc in relation to a complaint made against the superintendent.
But the superintendent is now often included, which is a new departure, in relation to wrongdoings or perceived wrongdoings or inactivity by the members under their control and the superintendent is investigated to establish what he did or didn't do to ensure in the particular incident was properly investigated.
Cunningham said he believes his members should be entitled to legal representation so they have a greater chance of defending themselves against complaints made against them.
"We are now the subject of complaints like never before and it's very important that superintendents can avail of proper legal representation in that regard, and it's not available to us."
We are doing a specific job and our responsibilities – very few other people are making the decisions that a superintendent makes on a daily basis. We are available 24/7 and we make these decisions in the middle of the day and the middle of the night. Sometimes we get it wrong and sometimes we are challenged even when we haven't got it wrong.
"We need to have proper representation to get it right and our side of the story got out properly. The level of stress that causes to the member, but also to his family is huge. That is a part that is never seen and it has a huge impact on member's families. At least for the family members should know that the proper supports are put in place and it would remove some of the stress for them."
Speaking at the conference, Minister for Justice Charlie Flanagan said he is anxious that resourcing in the ombudsman's office is dealt with at the earliest opportunity. When asked about problems with gardaí investigating other gardaí he said:
"I believe it is important that the system be transparent, that there be a level of oversight and a level of independence. We want a regime that the public can have confidence in and I look forward to bringing forward appropriate changes to the ombudsman commission regime over the next few months.
"It's important that there be a level of independent oversight and that people have confidence in the complaints system and I'm working towards that and looking forward to bringing reforming legislation over the next few months."