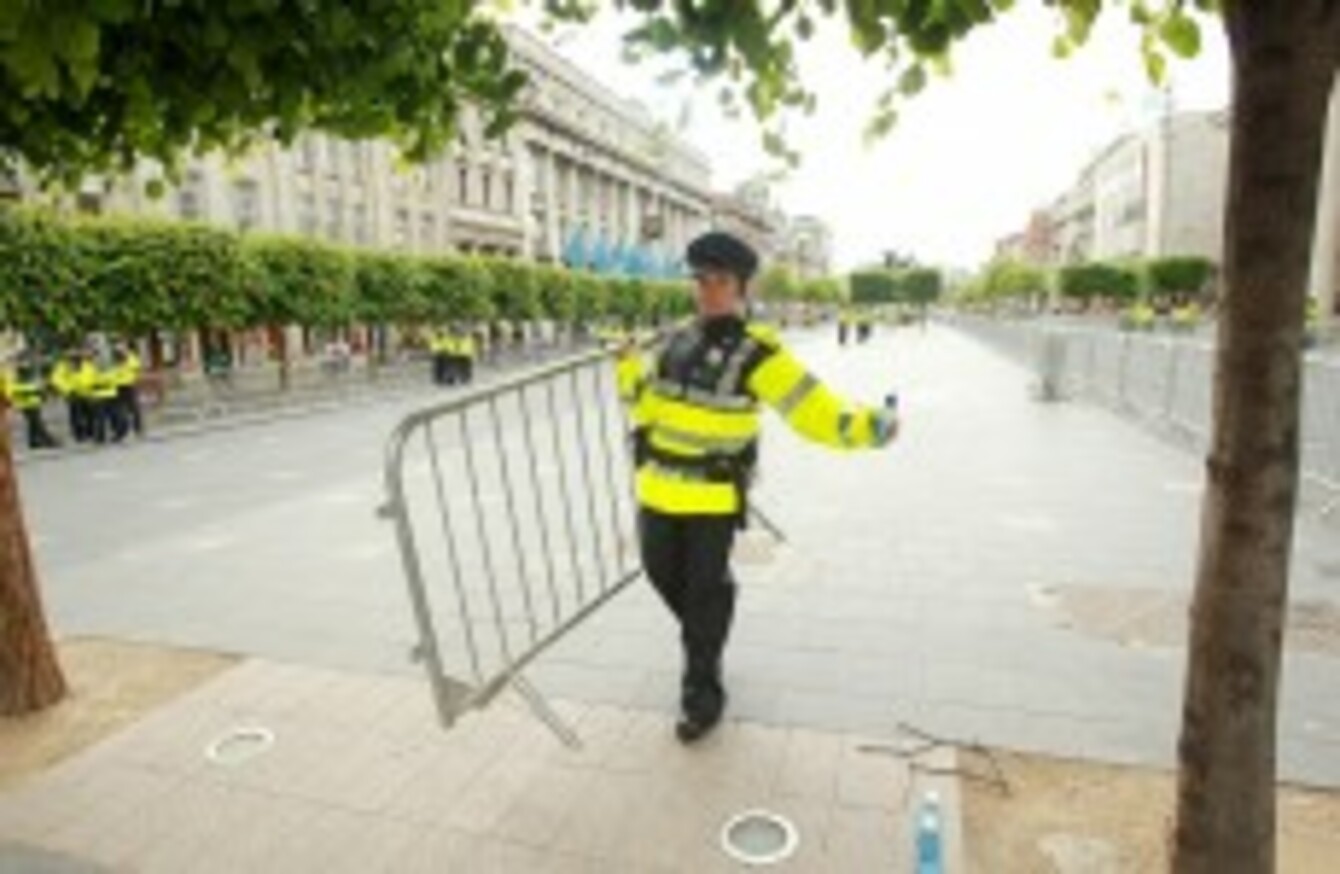 Gardaí seal off O'Connell Street for the Queen's visit
Image: Julien Behal/PA Wire
Gardaí seal off O'Connell Street for the Queen's visit
Image: Julien Behal/PA Wire
THE GARDA REPRESENTATIVE Association says that some of its members endured "unnecessary hardships" during the visits of Queen Elizabeth II and US President Barack Obama.
In an article written for the GRA's publication Garda Review, general secretary PJ Stone congratulates the force on a job well done, but says that members were denied "basic human needs for protracted periods of time".
Stone says that Gardaí worked long shifts at short notice and felt "undervalued" at times. It's also pointed out that agreements on basic employment conditions were breached or ignored.
The Irish Examiner details how Gardaí worked shifts of up to 18 hours with no hot food and little or no toilet access, while a previous report in The Evening Herald described how one female garda had spent a 12-hour shift on the M50 with one hot drink and a 20-minute break.
A senior garda in the same article is quoted as saying that hot meals were provided to gardaí and that those who were transferred from country stations had the option of staying in hotels. However the source also said that because a large number called in sick, some were required to work long shifts.
The GRA says it is putting together a review of evidence presented to it by members in order to examine what lessons can be learned for future operations. Stone says that the intent is not to "wash our laundry in public", especially given the positive reaction to the Garda operation.
He also says that many gardaí have expressed pleasure at being involved in the operation.