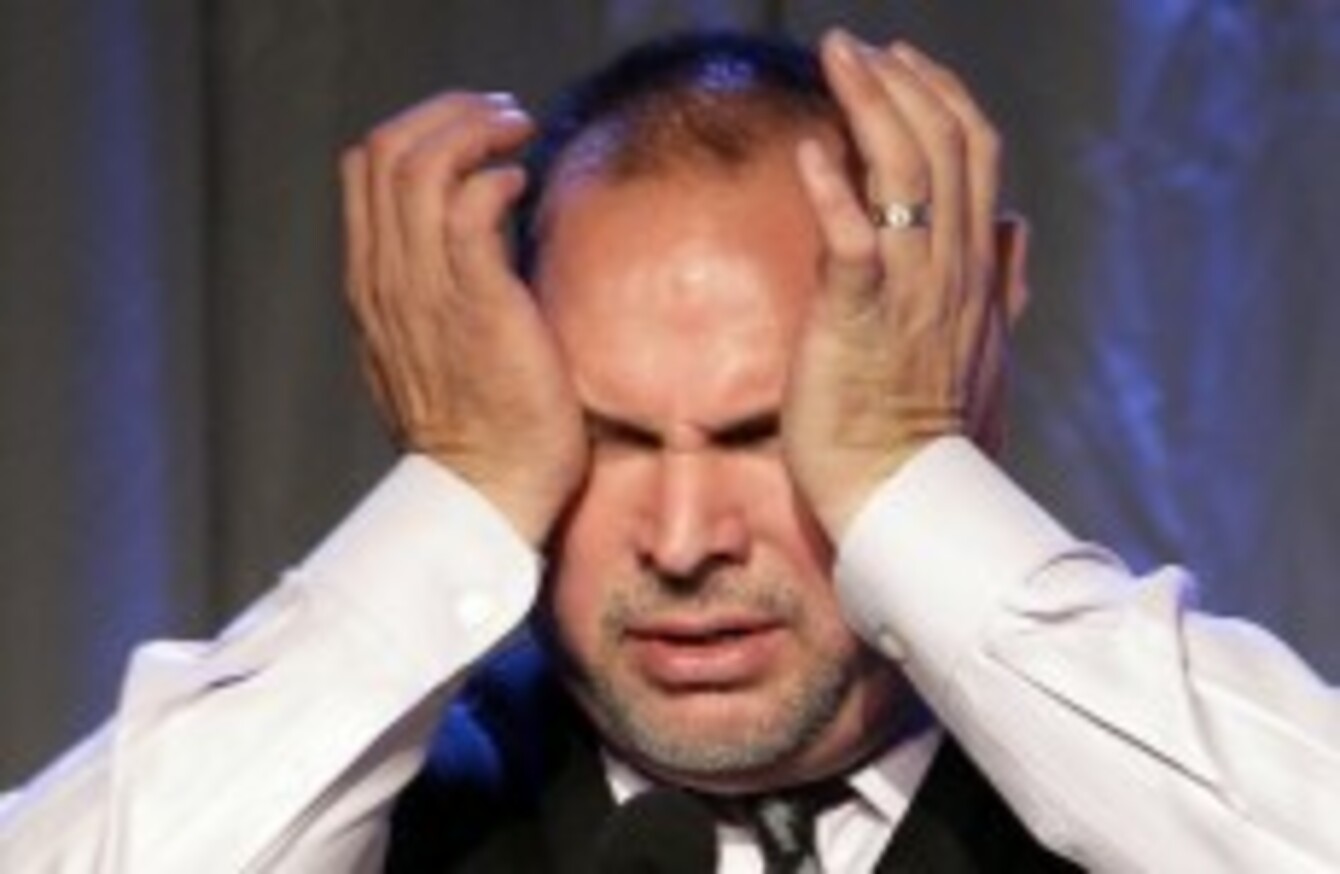 Image: AP Photo/Mark Humphrey
Image: AP Photo/Mark Humphrey
AFTER AN EXCEPTIONALLY quiet day on the Garth Brooks front, it appears that there is no chance of a new deal that could allow all five concerts to go ahead.
The performer yesterday rejected an offer from Dublin City Council to play two matinées shows, in lieu of a license being granted for all gigs across five nights.
He said it would be 'unfair' to treat 160,000 fans differently.
Hope is fading rapidly for the shows as government sources indicated tonight that there are "no indications" that any further deals can be struck.
Brooks has said he is willing to 'crawl, swim, or fly' to Ireland to meet with Taoiesach Enda Kenny on the issue, but a rendezvous like this does not appear to be on the cards.
Speaking this morning to RTÉ's Morning Ireland, Dublin Lord Mayor Christy Burke claimed that Brooks' management were to contact the Taoiseach directly on the issue.
However, it is understood that his office received no such communication today.
Burke noted that the ball is now in Brooks' court.
Reporting by Hugh O'Connell