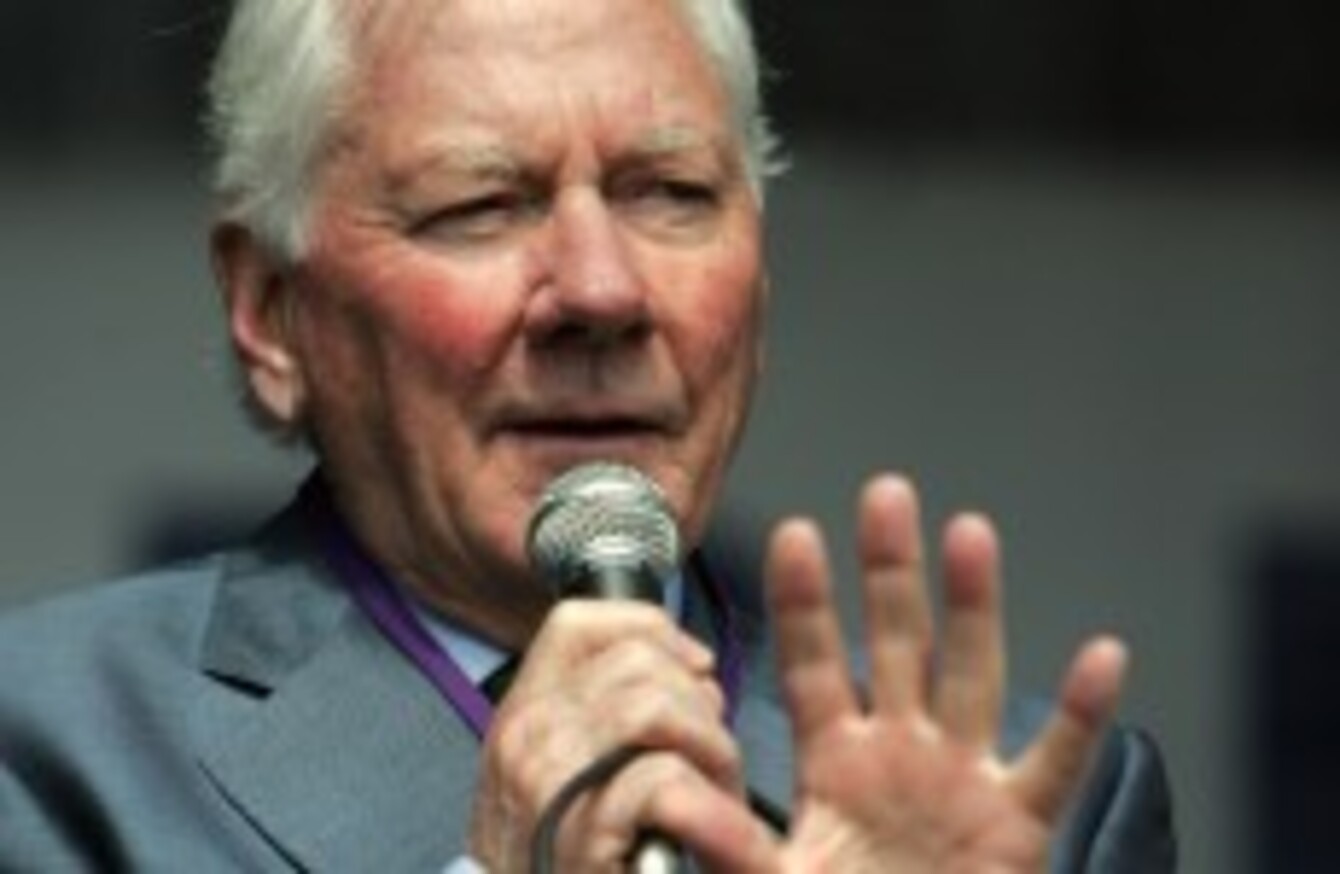 Image: Photocall Ireland
Image: Photocall Ireland
OUTGOING ROAD SAFETY Authority Chairman Gay Byrne has said that the country should brace itself for a major increase in the number of fatalities on the roads, warning that a rise in deaths would be no surprise if the issue of garda resources isn't addressed as a matter of urgency.
The broadcaster has announced he's decided to retire from his role with the authority this summer, ahead of his 80th birthday.
He used the occasion to deliver a strong warning message to the Government on the issue of road safety, saying the country was "going to suffer" as a result of "much reduced garda enforcement".
"I've said again and again over the last year that once the perception gains ground that the likelihood of you in a car [...] encountering a yellow jacket around the next bend or the next corner is remote…
As soon as that gains ground — and it has done nationwide over the last year or so —then you begin to get relaxed, you begin to get complacent, you begin to get careless about speed limits and about seatbelt-wearing and about mobile phone use and about texting and about all those things that you should be very concerned about.
Byrne said he was "absolutely on the side of An Garda Síochána" in the stance, and stressed that the Traffic Corps had been "reduced in numbers by a quarter" over the last two years.
"If this continues in the same way then we must expect the fatality rate to increase and as long as we know that in advance we will not be surprised," Byrne told Newstalk Breakfast.
The veteran broadcaster, who is relinquishing various roles in advance of his 80th birthday in August, stressed that he had a "very, very good relationship" with Transport Minister Leo Varadkar, who had asked him to stay in the role for another two years.
However, he say that it had been "very hard to get through to the people in Justice."
Byrne also said that while he was scaling down his workload, he would continue to present his Sunday afternoon Lyric FM show, if only to "keep the mind alive".