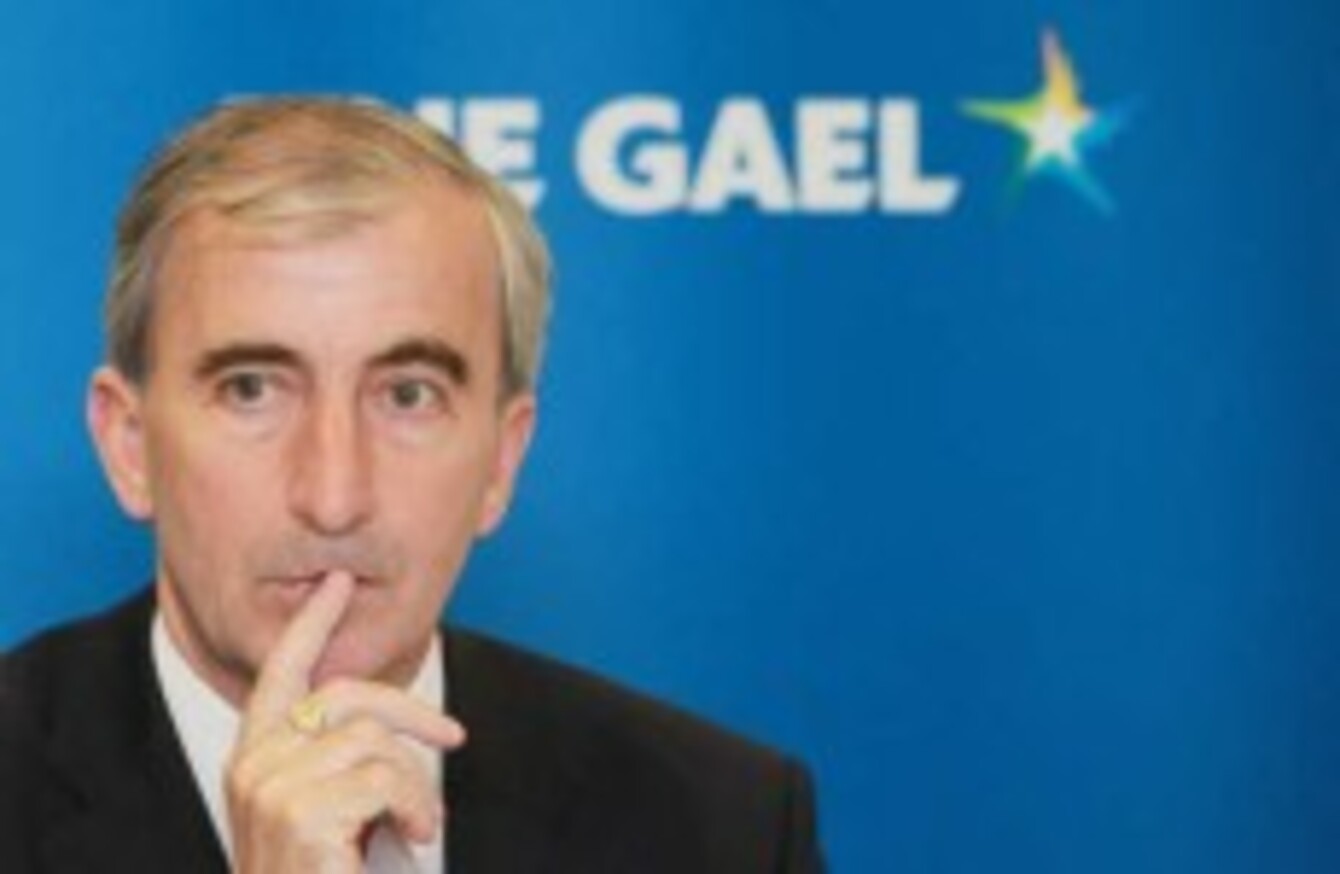 Gay Mitchell, pictured at the formal launch of his campaign at the Science Gallery in Trinity College yesterday.
Image: Leon Farrell/Photocall Ireland
Gay Mitchell, pictured at the formal launch of his campaign at the Science Gallery in Trinity College yesterday.
Image: Leon Farrell/Photocall Ireland
MEP GAY MITCHELL has insisted that he would sign any legislation that came before him if he were president, as long as he was convinced it was not in conflict with the Constitution.
Mitchell has also insisted that he does not "judge anybody" and does not hold any prejudice against gay people, in response to questions posed by listeners to RTÉ's Today with Pat Kenny programme.
The comments specifically came after a question about whether he would be willing to sign laws that might require priests to break the seal of the confessional.
"I'm not aware of any proposal to break the seal of the confessional… in a practicable way, it wouldn't be on," Mitchell said, before adding:
If people are going into a certain priest and confessing regularly that they're abusing children, you've got to halt that process and the Church has to find some way of dealing with that.
If he was satisfied that any law requiring the seal of confessional to be broken, or forcing other people to report knowledge of crimes, he said he would sign it.
Asked if he would act as the Grand Marshal of a Gay Pride Parade, if he was asked to do so in his capacity as head of state, Mitchell said: "I am a person who doesn't judge anybody.
"I believe all human beings are born in the image and likeness of God, and that includes gay people and homosexual people."
Mitchell said suggestions that he was not tolerant of others were "untruths" and that he was a "person who is totally inclusive".
1916 centenary
Mitchell had earlier said, in response to questions by Kenny, that he was not sure if the government of the day "would be so disposed" in giving the President an active role in organising the 1916 centenary commemorations if Martin McGuinness was to be President at that time.
He added, however, that there was "nothing inhibiting that kind of work" on the part of the president, pointing to constitutional provisions which allow further powers to be conferred upon the president by law.
Mitchell also expressed interest in commissioning a report, "on what we can do as a nation" to counter the problems of suicide, "and then have the power to summon the Dáil and Senate to put it at the top of the agenda".
He said the constitution allowed for this because it permitted the publication of "reports of the Oireachtas", and not specifically the Houses of the Oireachtas – meaning the president, as an institution of the Oireachtas, could also publish a report of their own.
He had acted in similar ways while Lord Mayor of Dublin to push the limits of the limitations of his office, he said.
Discussing Ireland's role in the European Union, Mitchell argued that Ireland had only ever gained full sovereignty when it joined the EU – because prior to that its interest rates and currency values were set by the British Chancellor of the Exchequer.
He described Dana – who has outlined her opposition to the introduction of a European constitution, and who has opposed a number of European referenda – as a "nice and a good person", however.
Mitchell also denied that he had targeted other candidates, specifically Martin McGuinness, in his campaigning – asserting that he was merely being asked more questions about McGuinness's candidacy than that of any other candidate.