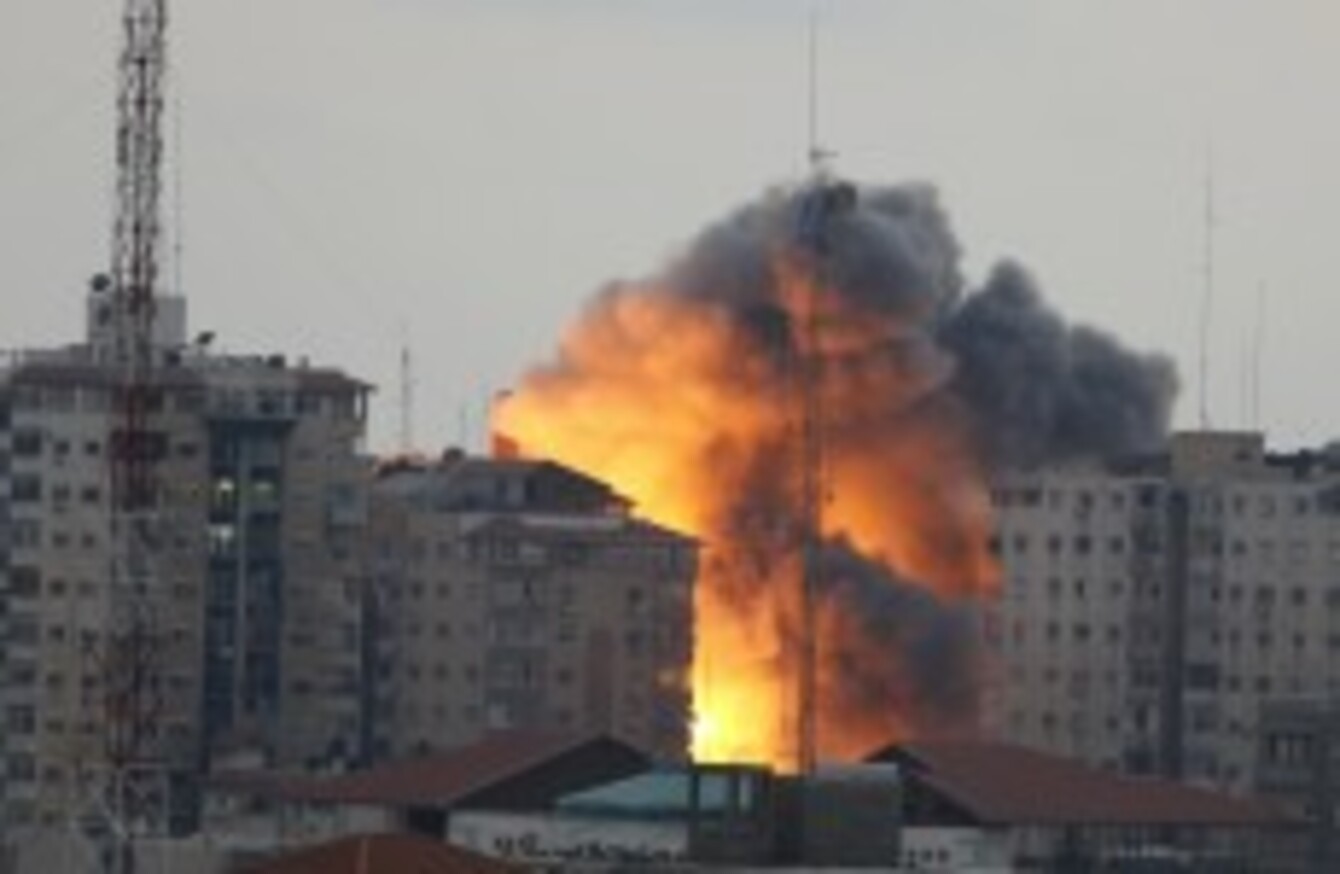 File photo.
Image: AP/Press Association Images
File photo.
Image: AP/Press Association Images
THE ISRAELI MILITARY says it has carried out an airstrike on a Hamas site in Gaza, its first strike on the Palestinian territory since this summer's war.
The military says the airstrike early Saturday on what it called a "Hamas terror infrastructure site" in the southern Gaza Strip was in response to a rocket fired from Gaza into southern Israeli earlier. The rocket fire caused no injuries, police said.
Residents reported hearing two explosions in the Khan Yunis region of Gaza, in an area that contains training sites for Palestinian militants.
A spokesman for Gaza's health ministry said there were no casualties in the attack, the first air strike by Israel on the Palestinian enclave since the August truce that ended the deadly 50-day war between the sides.
The Jerusalem Post reports that Israel's defence minister said the rocket attack was proof that Hamas is a terrorist organisation.
A European court ordered the EU to drop the Palestinian Islamist group Hamas from its terrorism blacklist on technical grounds.
Additional reporting by © – AFP 2014. More on this as get it.