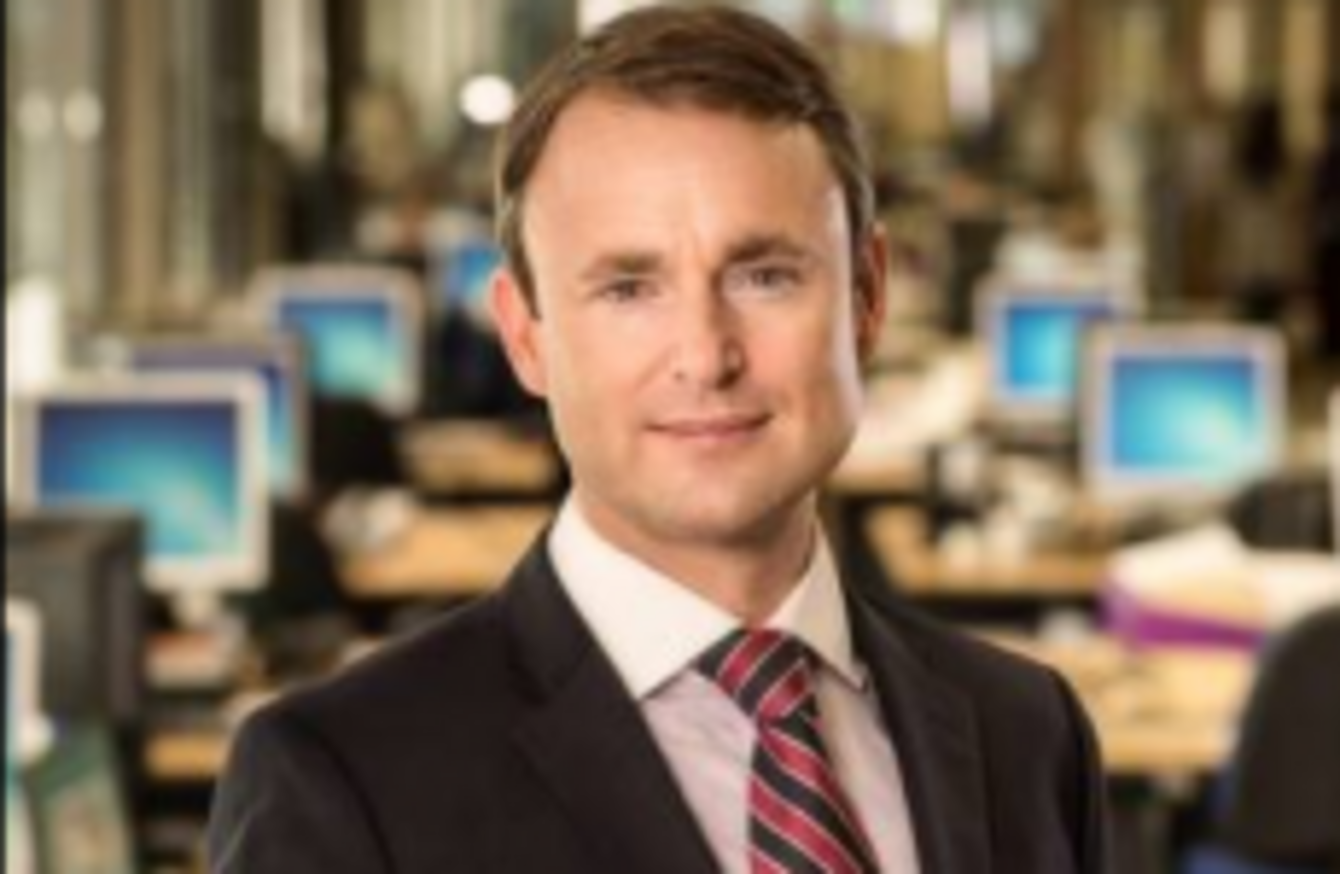 Clynch told his employers he will now be referred to as Jonathan Rachel.
Image: RTÉ
Clynch told his employers he will now be referred to as Jonathan Rachel.
Image: RTÉ
RTÉ REPORTER JONATHAN Clynch was meant to go on national radio on Saturday to talk about being gender fluid.
He didn't do so after the Irish Daily Star reported on his decision earlier that day, saying that he wanted to talk about his gender on his own terms. Clynch will now be known as Jonathan Rachel Clynch.
This ownership of one's own gender identity is key to understanding the nature of gender fluidity, not that it's really necessary to understand exactly how someone else feels about themselves.
Regardless, Clynch's public status has understandably led to many people being curious and even confused about what it means to be gender fluid.
Why this confusion?
"At the core of it is the belief that in our society there are men and there are women and that's the end of it," says Broden Giambrone, director of the Transgender Equality Network Ireland.
"The idea of gender fluid calls that into question, that it's not black and white, that it's not gender binary."
There are many different terms that attempt to define the spectrum of genders that exist between male and female. Among them, are umbrella terms such as genderqueer, gender non-binary or androgynous.
These imperfect terms try to label various aspects of the human condition, the nature of which is often hard to describe.
They may be used by different people to mean different things but, generally, they attempt to describe individuals whose gender varies from what's considered 'the norm'.
The terms may include people who identify as both male and female, people who identify sometimes as male and sometimes as female, or people who don't identify themselves as either male or female.
But key to understanding 'gender fluidity' is to understand that these terms or their variants may not apply perfectly to an individual. They might apply to an individual at a certain point but at other times they may not.
The nature of something being fluid is that it is changeable and very difficult to pin down.
In essence, an individual can make that distinction but it's impossible for a third-party to do so.
"You could end up putting it in a box that isn't really a box," explains Giambrone.
Ruby Rose 
The societal and official recognition of genders besides male and female are two separate things but the former has become more commonplace in recent times.
Actress Ruby Rose is one such person who has spoken publicly about being gender fluid.
"Gender fluidity is not really feeling like you're at one end of the spectrum or the other," she told Elle magazine.
"For the most part, I definitely don't identify as any gender. I'm not a guy; I don't really feel like a woman, but obviously I was born one. So, I'm somewhere in the middle, which – in my perfect imagination – is like having the best of both sexes.""I have a lot of characteristics that would normally be present in a guy and then less that would be present in a woman. But then sometimes I'll put on a skirt – like today."
On an official level it is a different story and legally things are more complicated.
Recently, Ireland's trans community celebrated a "historic day" when citizens were given the legal right to gender recognition based on self-declaration.
It means that people who wish to have their change of gender recognised by the state – in birth certs, passports, driving licenses – will simply make a formal declaration to that effect.
In this case though, individuals still only have two options; male or female. 'M' or 'F'.
It leaves a wide variety of identities that officialdom does not cater for.
In some South Asian countries like Nepal, India and Pakistan people have the right to be recognised as a third gender, neither male nor female.
Seven countries now grant this recognition and TENI say they will soon be campaigning on the issue of legal recognition for non-binary people in Ireland.
The closest to this in Europe is in Germany where babies born with characteristics of both sexes can be registered as neither male nor female. This is issue is slightly different in that it pertains mostly to intersex individuals, but it at least recognises that the gender spectrum goes beyond male and female.
So the next time someone asks you what it is to be gender fluid, tell them it's just that. It's about human nature and how it's not about black and white but everything in between.