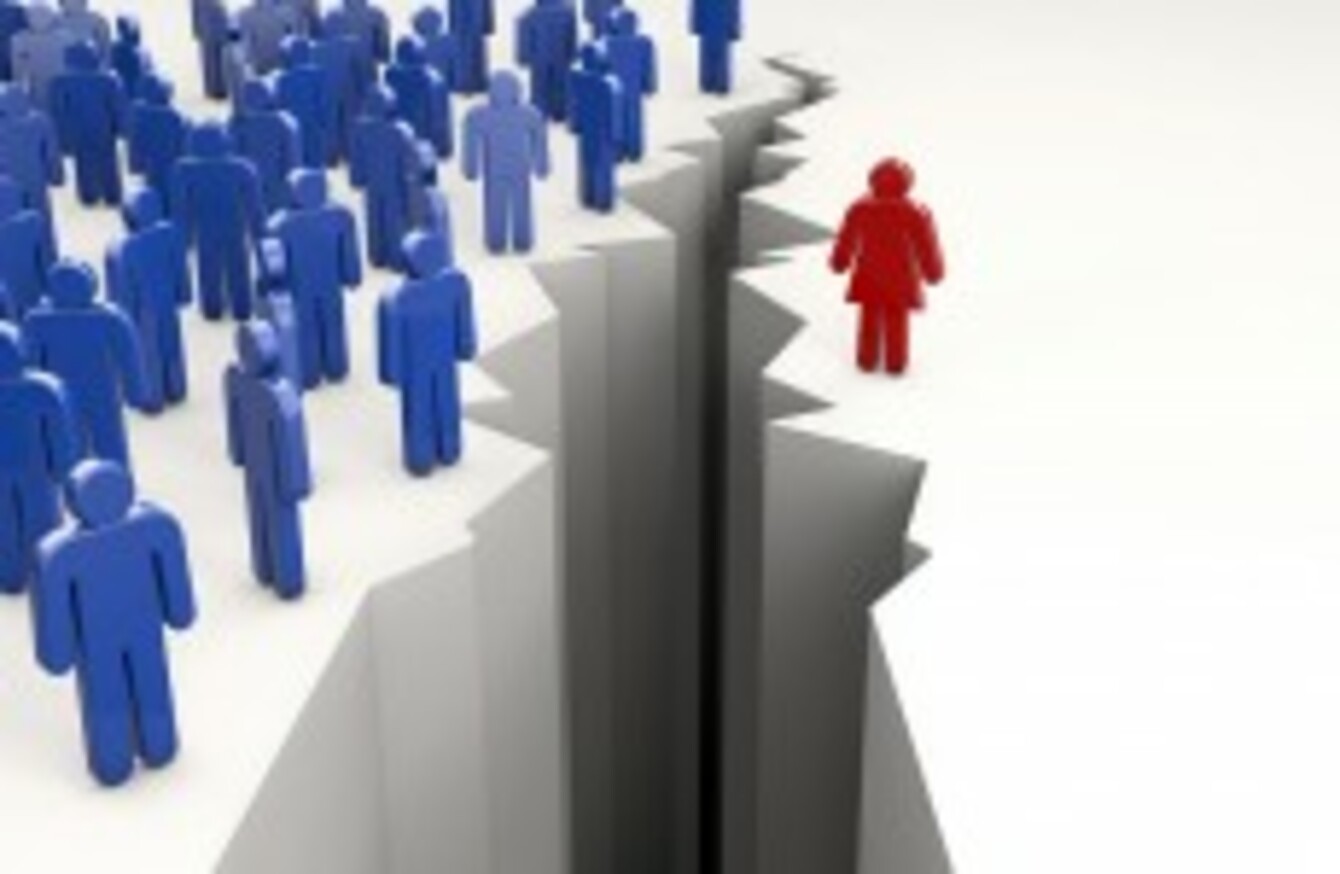 Image: Shutterstock/Robert Kneschke
Image: Shutterstock/Robert Kneschke
Updated at 17.00
PROBABLY THE MOST noteworthy aspect of this year's Oscars ceremony was actress Patricia Arquette's impassioned acceptance speech on the subject of unequal pay for men and women.
Unfortunately this disparity in pay is not just a phenomenon that affects the Hollywood glitterati, it's alive and well across Europe, and with the UN claiming that the gap won't be closed for at least 70 years, it's clear the situation could be a lot better.
With International Women's Day happening this weekend, the boffins at Eurostat (the statistical branch of the EU, roughly equivalent to our Central Statistics Office) have celebrated the fact by comparing the pay gap across Europe.
The results don't look particularly great for Ireland with pay inequality here actually increasing over the five years between 2008 and 2013.
As things stand men here earn 14.4% (the figure was 12.6% in 2008) more than women. It seems the recession has slightly exacerbated the problem rather than fixing it.
All told women comprise 46% of the Irish labour force (aged 20 to 64), however only 33% of Irish workers at managerial level are female (this is also the European average). 80% of clerical workers are women, as are 66% of those who work in retail.
In Ireland 70.9% of men are employed compared with 60.3% of women.  However the number of women in part-time employment (34.2%) dwarfs the same figure for men (12.7%).
It's still a pretty unequal world out there.
"Progress in terms of reducing the gap has been slow," admits Kara McGann, a senior labour market executive with employer's group IBEC.
Equality can't be achieved through legislation alone however.
Ultimately, it's in every employer's interest to monitor and ensure their payroll is free from gender bias.  When this is tackled at a business level it will eventually start to have an impact nationally.
If you think our pay gap figures are bad however, be thankful you don't live in the Czech Republic (22.1%), Austria (23%), or, worst of all, Estonia, where men are paid a whopping 29.9% more than women.
Some European states have quite a good record in reducing the gap – Lithuania in particular reduced its percentage from 21.6% to 13.3% over the five years – while Slovenia is the best country in Europe to work in as far as equality is concerned – men are paid just 3.2% more there than women.
There is a tiny bit of good news – the overall gender pay gap figure for the Eurozone is 16.4%, down slightly from 17.3% in 2008.
Originally published at 16.20