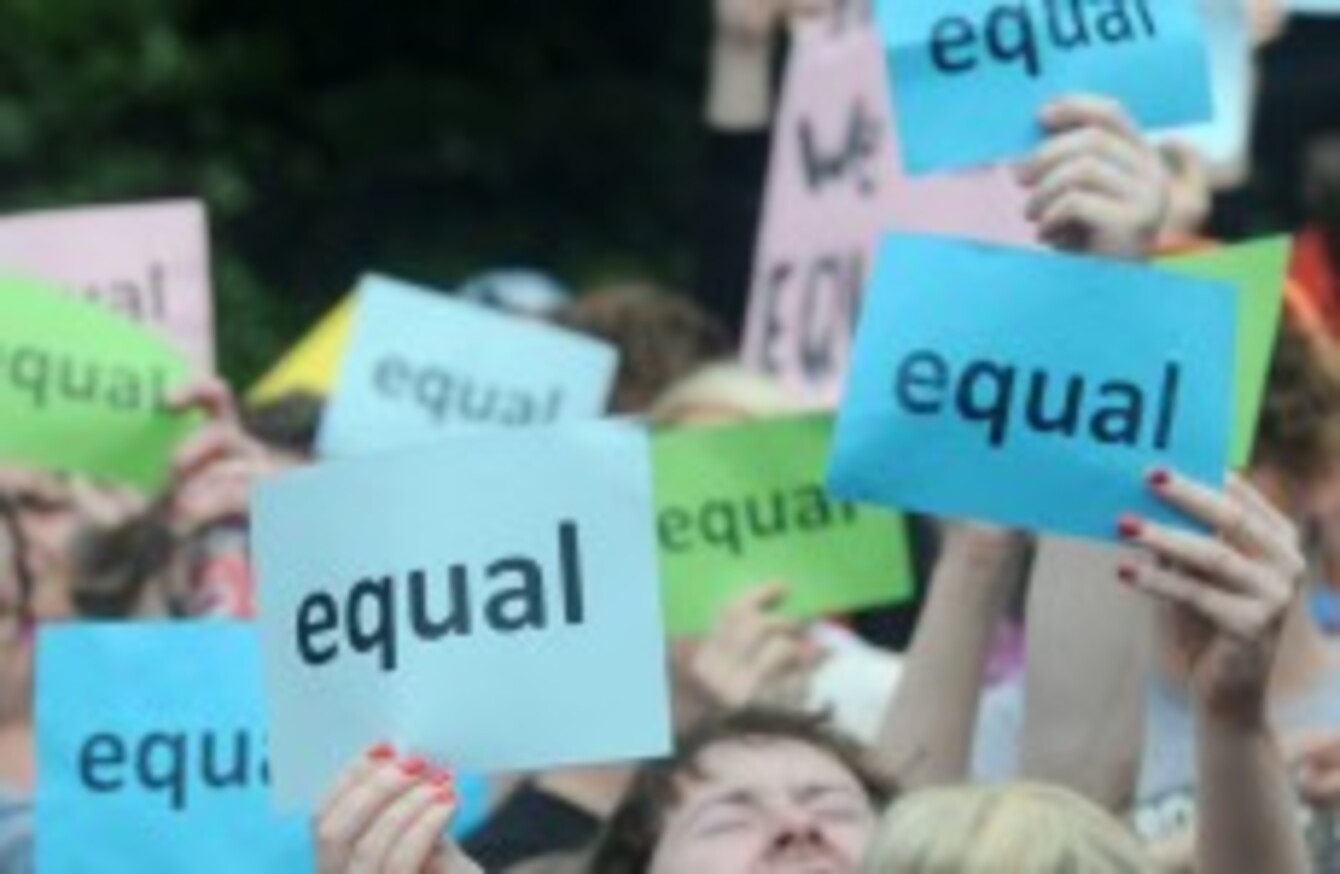 Image: Laura Hutton/Photocall Ireland
Image: Laura Hutton/Photocall Ireland
A REVISED BILL approved by Cabinet today includes a change to the proposed minimum age of 18 for applications for a gender recognition certificate.
However, a court order will be required.
The bill would allow for transgender people to have legal recognition of their gender in all dealings with the State, as well as public bodies, and civil and commercial society.
This would then allow successful applicants to "marry a person of the opposite gender or enter a civil partnership with a person of the same gender".
Those applying must sign a self-declaration that they intend to permanently live as their gender, and for a doctor to confirm that they have transitioned or are transitioning to their acquired gender.
The bill retains a requirement that the applicant be single, however this is pending the outcome of the referendum on same-sex marriage.
Consultation
These changes in the Bill follows consultation with the Joint Oireachtas Committee on Education and Social Protection.
A "key recommendation" was that the minimum age someone could apply for a gender recognition certificate be dropped dropped from 18 to 16.
The new revised General Scheme of the Gender Recognition Bill recognised this, and includes two important changes.
A person aged 16 or 17 years may, with parent/guardian consent, apply for a Court order exempting them from that requirement
The application by that 16 or 17 year old will be accompanied by confirmation from the treating physician and an independent physician that the person is sufficiently mature to make the application.
"The whole process enhanced our understanding of the complex issues that are being addressed in this legislation," Minister for Social Protection Joan Burton said in a statement this evening.
"I also want to again welcome the support of my Cabinet colleagues on these hugely important proposals," she added.
The Transgender Equality Network Ireland (TENI) have previously said that the lack of recognition in Ireland right now creates major problems for its members.
"When there are discrepancies in our legal documents, we are outed against our will and left vulnerable to discrimination, harassment and even violence," noted Ben Power from the organisation.