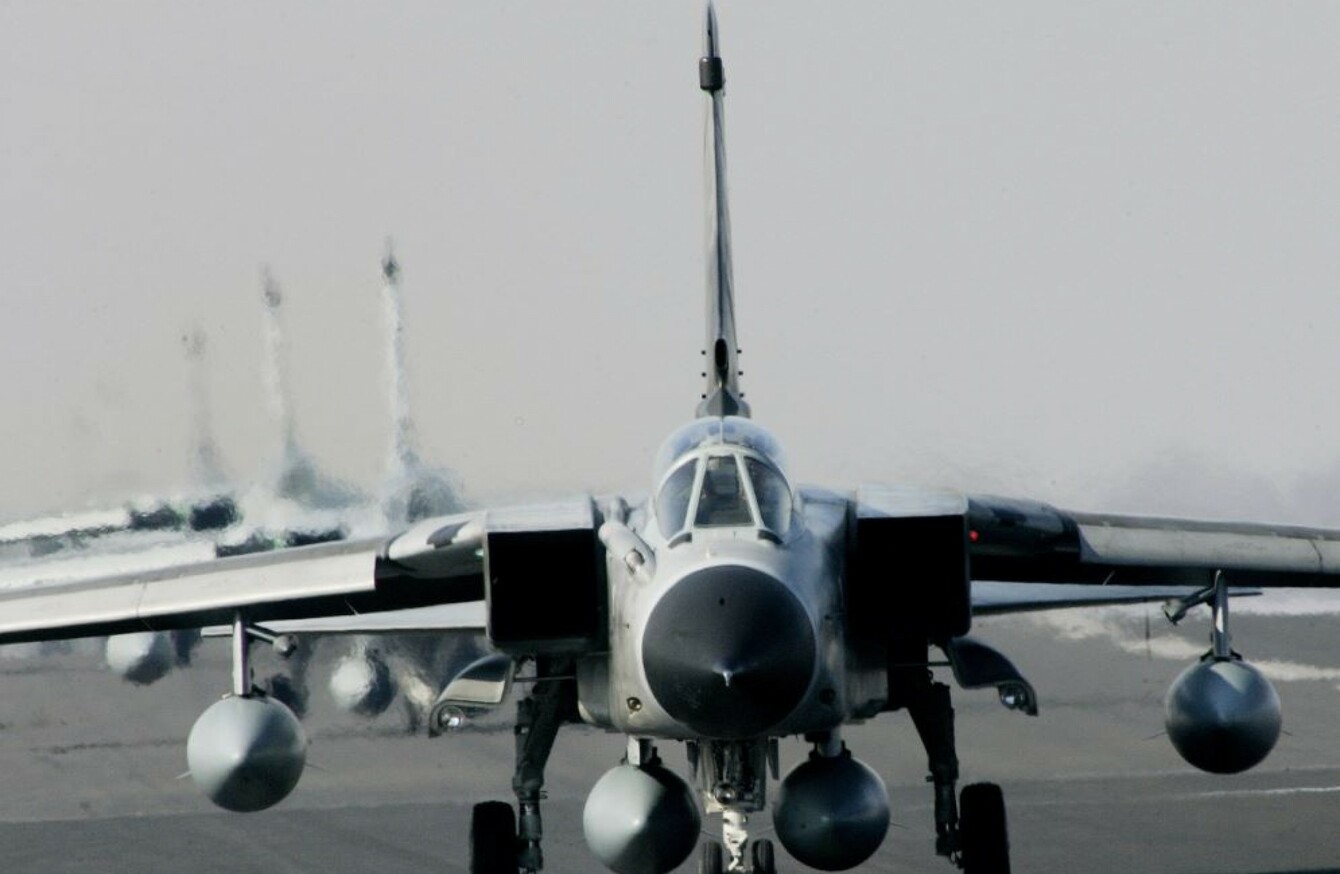 German Tornado jets
Image: PA
German Tornado jets
Image: PA
Updated: 11.55am
THE GERMAN PARLIAMENT has backed plans to provide military assistance in the fight against Islamic State militants.
Lawmakers voted 445 to 146 this morning to approve the plan crafted by Chancellor Angela Merkel's Cabinet this week following a pledge of greater support in the wake of last month's Paris attacks.
Germany plans to send up to six Tornado reconnaissance planes and tanker aircraft, as well as a warship to help protect the French aircraft carrier Charles de Gaulle in the eastern Mediterranean, but won't actively engage in combat.
Two German Tornados and a tanker are expected to be sent to Turkey's Incirlik air base next week but won't be fully operational until next month.
German Defence Minister Ursula von der Leyen has said the mission would have three components: to protect French naval operations, to provide intelligence through reconnaissance aircraft and satellite observation, and to offer logistical support like in-air refueling for allied planes.
The goal … is to fight and contain IS, and destroy their safe havens and their ability to lead worldwide terror operations.
Meanwhile, France has welcomed the first British airstrikes in Syria, saying they were a sign of the European solidarity promised after the deadly 13 November attacks on Paris claimed by IS militants.
French President Francois Hollande said the British Parliament's approval of the airstrikes and today's German vote were a sign that Europeans would stand together after the attacks that killed 130 people and left hundreds wounded in Paris.
French fighter jets joined the US-led coalition against Islamic State extremists in Iraq in 2014 and expanded their mission to IS targets in Syria in September.
Royal Air Force planes, which had been readied at their base in Cyprus, have hit a number targets in an oil field under Isis control in eastern Syria since the British vote on Wednesday night.
- with reporting by Órla Ryan