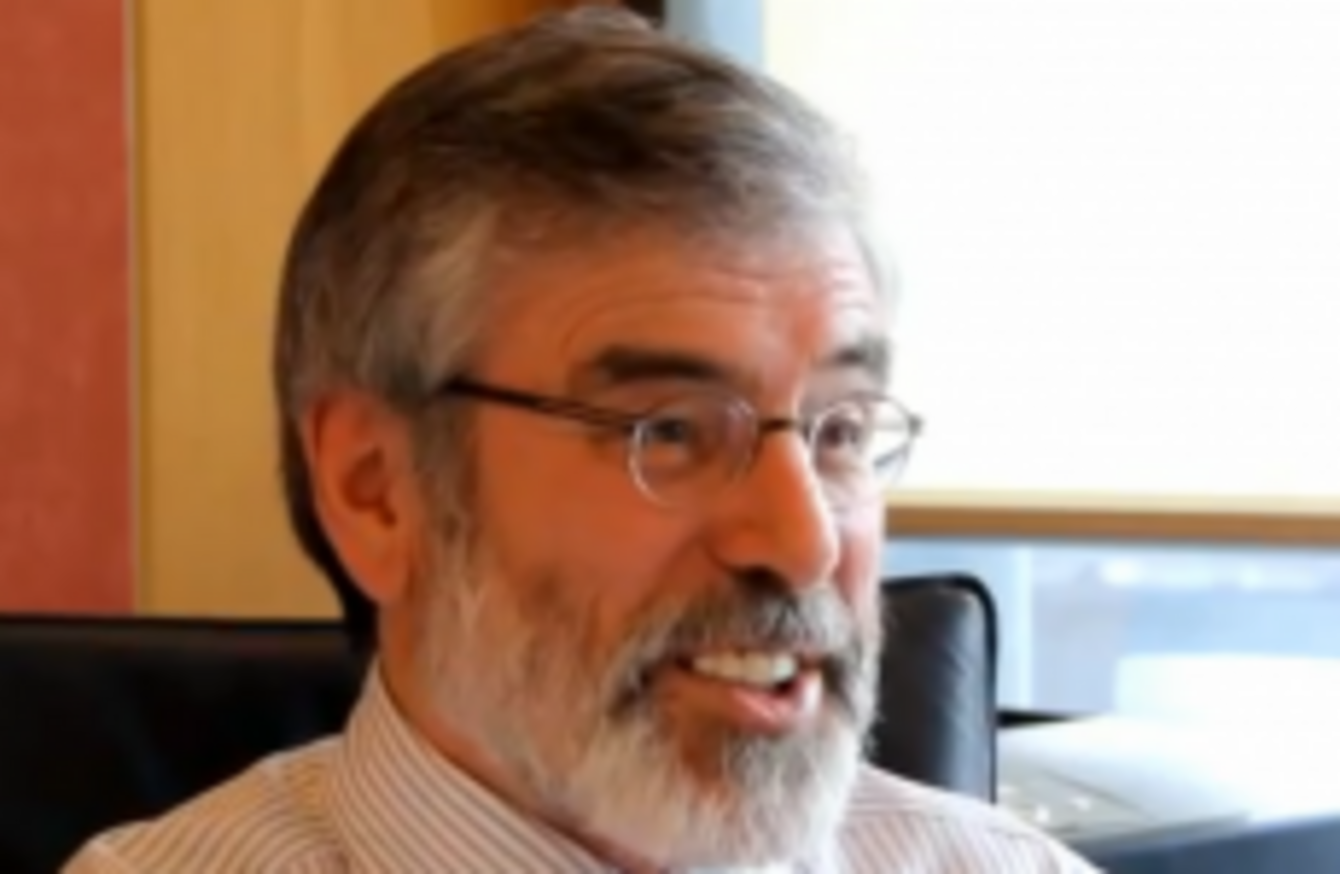 Gerry Adams speaking to TheJournal.ie this week
Image: Screengrab
Gerry Adams speaking to TheJournal.ie this week
Image: Screengrab
GERRY ADAMS HAS said he will definitely lead Sinn Féin into the next general election as he insisted his repeated denials that he was ever in the IRA are not an impediment to growing the party's parliamentary numbers.
In a wide-ranging interview with TheJournal.ie this week, Adams said that he did not foresee his denials about IRA membership impeding the party's progress at this stage or ever.
"I'll certainly lead the party into the next election," he said while pointing out that ultimately it was the decision of the party's Ard Fheis as to whether or not to re-elect him as leader.
He pointed out that his success in the Louth constituency at the 2011 general election had tested the public's perception of him and his alleged links to the IRA.
Adams has repeatedly denied he was ever in the IRA and involved in its violent campaign during the Troubles despite many claims to the contrary.
He said: "If you ask me if I'm a member of the IRA? No I'm not. Was I member of the IRA? No I wasn't. Now people will then make up their minds on the validity and the truthfulness and the accuracy of that assertion."
Gerry Adams on the IRA:

Adams said he would never dissociate himself from the IRA but said that he will only know if he has to apologise for incidents during the Troubles if the process of reconciliation continues.
He said: "I'm talking about the necessary job of moving into another phase of the peace process which has healing at its essence.
"[It's] an attempt to bring about reconciliation and [the only way] I will only know and others will only know what we have to do to meet those challenges [is] if that engagement continues."
Adams said that for the likes of himself and Northern Ireland deputy first minister Martin McGuinness – the "two best known" faces in Sinn Féin – they wanted to lead the party through the next few years.
"I think we want to see the party through this transition period," he said.
"What we're doing is unprecedented. We have built the party in the North into the senior – by a million miles – party from the nationalist side in the six counties.
"It didn't exist as a political formation maybe 20 years ago. We have made Sinn Féin a realistic, relevant party of opposition here [in the south of Ireland] and we are in government in the North."