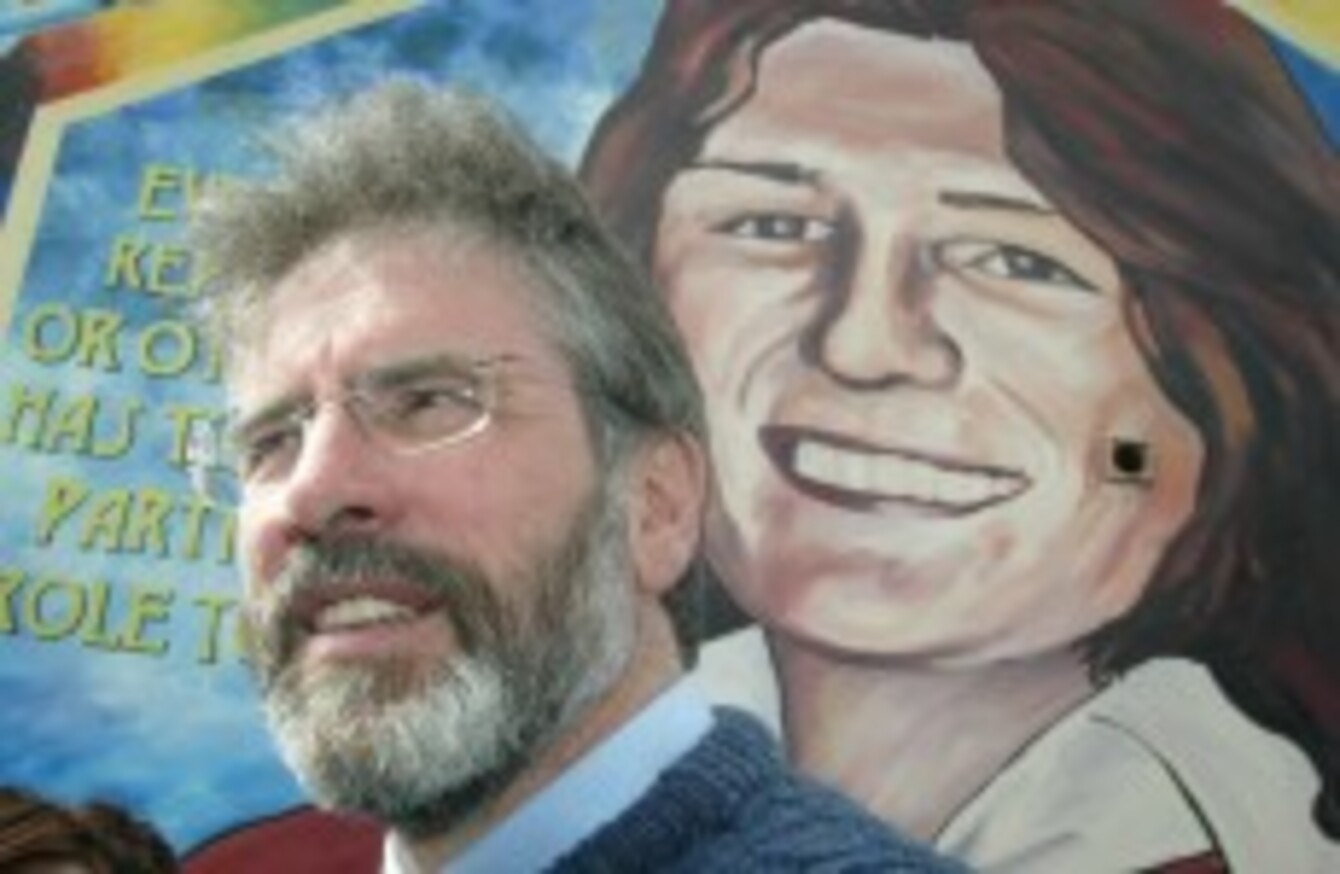 Adams pictured in front of a mural of Sands in 2005
Image: Paul Faith/PA Archive/Press Association Images
Adams pictured in front of a mural of Sands in 2005
Image: Paul Faith/PA Archive/Press Association Images
SINN FÉIN LEADER Gerry Adams has questioned apparent revelations about Bobby Sands's hunger strike contained in newly released State papers.
Official archives released today under the 30-year rule state that Sands offered to end his hunger strike a week before his eventual death, in return for talks with a British government official.
But Adams, who worked with the Sinn Féin prison leadership at the time, said he had "never heard this claim before".
According to the archives, Sands made the offer to the Pope's envoy at the time, Fr John Magee, who he met in the Maze prison on several occasions. But writing on his blog, Adams stated that Sands had never subequently mentioned making an offer to Sinn Féin organiser Jim Gibney or Republican prison leader Brendan McFarlane. He said:
For him to have made such an offer and not mention it would have been totally out of character because Bobby diligently reported any developments. In my view he certainly would have mentioned such an important proposal.
Adams also rejected suggestions in the papers that the British leadership had made a compromise offer that was accepted by some in the Republican movement, but rejected by the Provisional IRA leadership as it was gaining politically from the hunger strikes. He wrote:
It is claimed that this 'offer' was the substance of the five demands [from strikers] and that it was blocked by outside because the leadership wanted more prisoners to die for political advantage. This lie has caused great hurt to the families of the hunger strikers who subsequently died and to those of us who were involved in the efforts to save them.