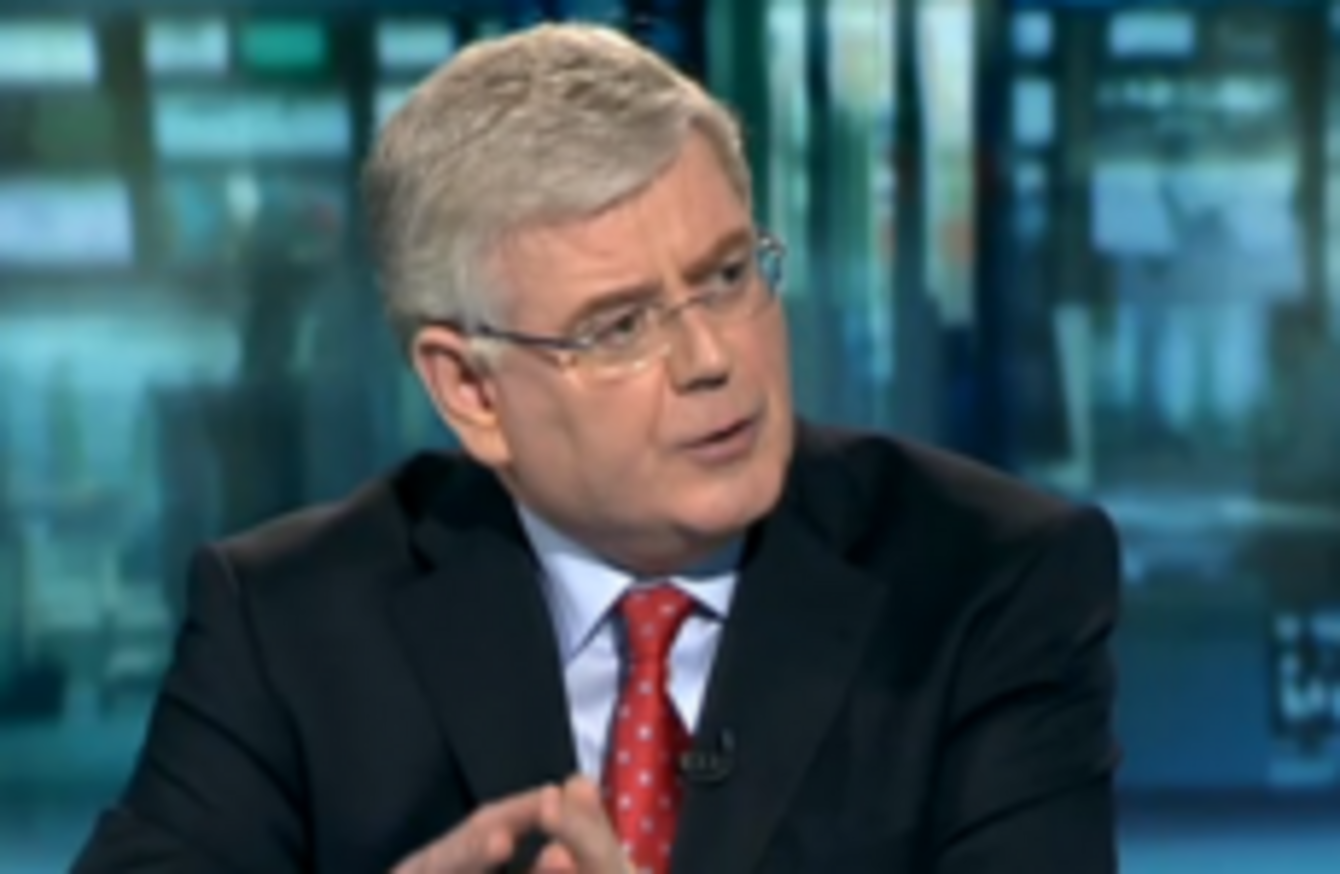 Image: Screen grab from RTÉ
Image: Screen grab from RTÉ
LABOUR LEADER Eamon Gilmore has acknowledged that his party will not the biggest one in the next Dáil – effectively ending his campaign to become the country's next Taoiseach.
Speaking on the campaign trail in Bandon today, Gilmore acknowledged that the next government would be led by Fine Gael – and said the decision that now lay before the electorate was between a Fine Gael majority, or a Fine Gael-Labour coalition.
"The polls are suggesting that the contest is now boiling down to a straightforward choice," he added on this evening's Six One News, continuing that a coalition would be "fair and balanced", while the former prospect was a "monopoly of power".
"There has to be balance in a government, and the type of balance that the Labour Party is talking about is getting the country back to work," he told Bryan Dobson.
Gilmore stopped short of formally acknowledging electoral defeat, however, saying there was "only one poll" that mattered, and noting that not one vote had been cast in the election yet.
Among the party's "red line issues" were Labour's disagreement with Fine Gael plans to introduce a graduate tax for those in third-level education, and proposed cuts in child benefit.
Gilmore continued to try and reiterate common ground between his party and Fine Gael by reiterating his party's plan to renegotiate the terms of the EU-IMF deal, with a particular focus on seeking a cut to the interest rate being paid by Ireland for its borrowings.