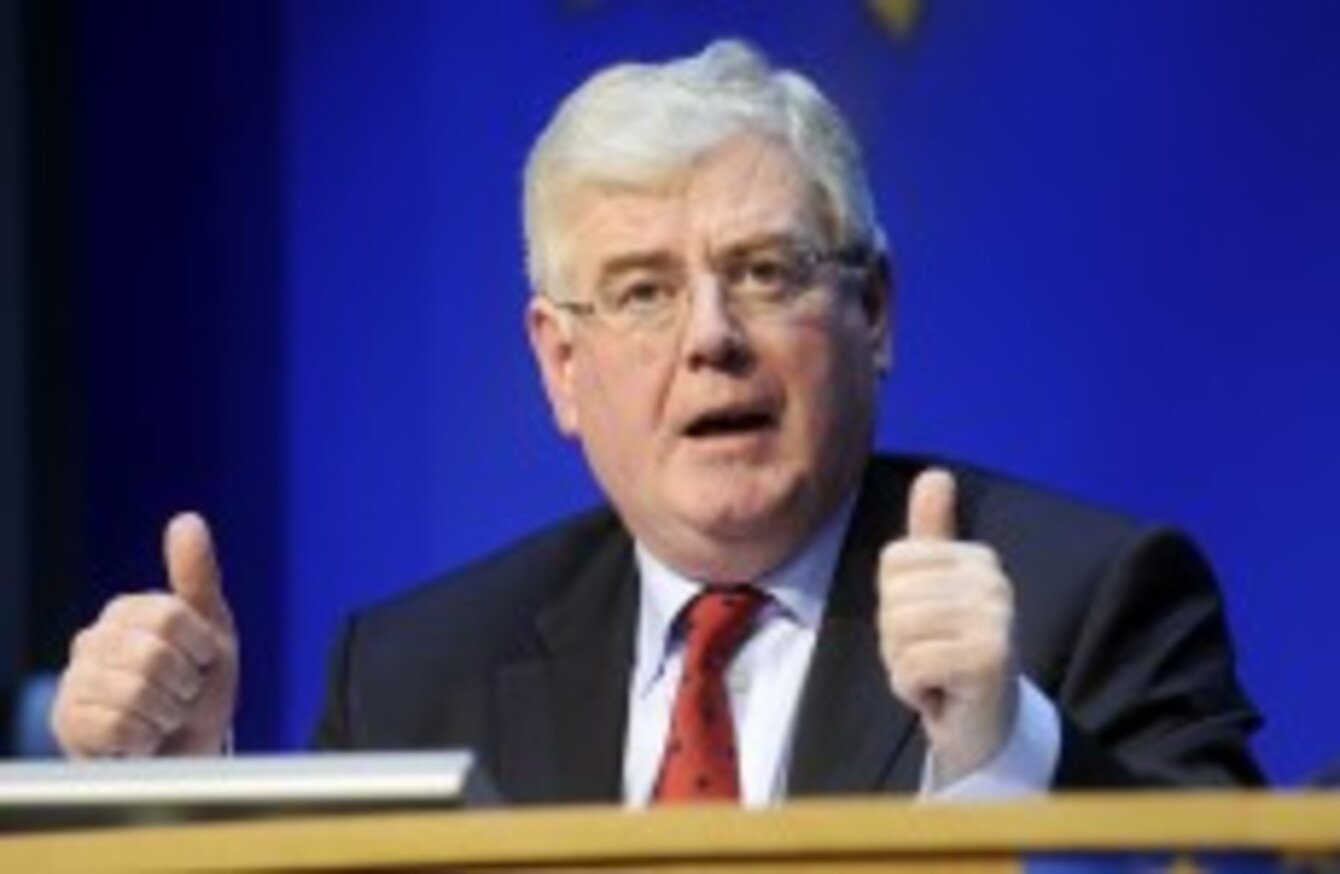 Image: Laura Hutton/Photocall Ireland
Image: Laura Hutton/Photocall Ireland
TÁNAISTE EAMON GILMORE has given the strongest hint yet that Ireland will resist any proposals to amend the European Union's treaties at next week's summit of EU leaders.
Ahead of today's meeting of EU foreign ministers in Brussels, Gilmore insisted that proposals to change the treaties – proposed by some as a way of fighting the European debt crisis – would not resolve the issues at hand.
"Given the potential length and uncertainty of the process of change which is provided for in the Treaties, we do not believe it can address the immediate crisis we face," Gilmore argued, in response to parliamentary questions from Sinn Féin's Gerry Adams.
There is a great deal that can be done within the framework of the existing Treaties and that should be our immediate focus.
His comments came after Enda Kenny yesterday asserted that tapping the European Central Bank's "infinite" ability to print new currency was the only way that investors could be encouraged to invest in European countries.
"The Taoiseach, the Minister of State for European Affairs and I will continue to engage proactively with our EU partners on this and every other issue where Ireland's interests are at stake," Gilmore said.
Ireland's stance is in contrast to major European nations, led by Germany, who are seeking a reform of the EU's founding treaties to allow for greater fiscal and economic union between Eurozone member states.
European Commission president Jose Manuel Barroso has been arguing for the introduction of common eurozone 'stability' bonds, which Germany opposes, but which would also give Brussels a greater role in overseeing the budgets of member states.
The debt crisis – which has seen even 'stable' countries like Germany struggle to borrow money on the open markets at low rates – will be one of many items discussed at today's summit in Brussels.