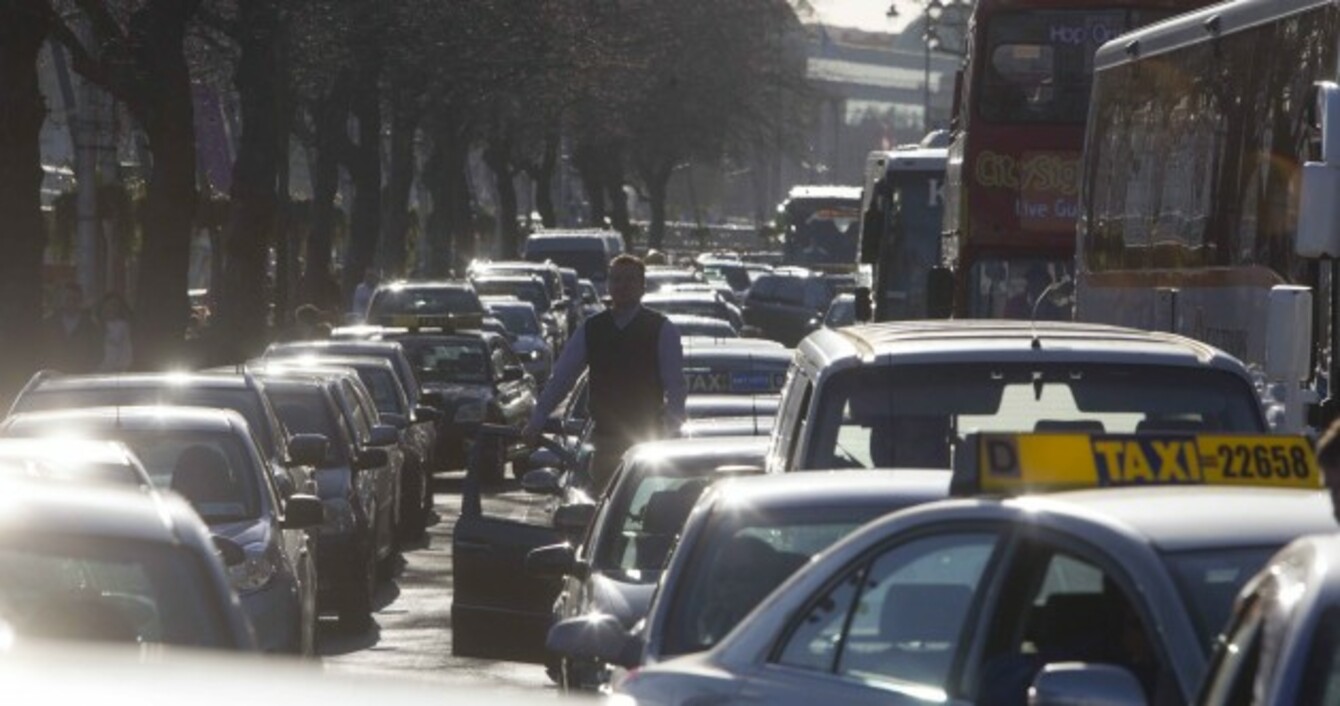 Image: Sam Boal/Photocall Ireland
Image: Sam Boal/Photocall Ireland
LET'S CALL IT the curse of car ownership – that those who have them shall feel obliged to use them, whether or not they need to.
But what if cars became an on-demand commodity, in the same way music and video downloads punched a hole through the CD and DVD trade?
That is the goal of GoCar, Ireland's first car-sharing network, which operates a fleet of 100 cars in Cork and Dublin, with the bulk of its vehicles in the capital.
"Globally, car sharing is a real growth industry as part of the sharing economy and the idea of access over ownership," the company's head of sales and operations, Niall Carson, told TheJournal.ie.
We would see ourselves in the same bracket as what has happened in the music industry … something can be there at your fingertips, but you only pay when you use it."
However while many international cities have long-established car-sharing networks with European capitals like Berlin home to several different outfits, in Ireland the industry has been much slower to get off the ground.
A long haul
GoCar was launched as a pilot scheme at Cork in 2008 and was later brought to Dublin by entrepreneurs Marc Rafferty and Mike Newham.
In 2012 it was taken over by Irish Car Rentals, which has the Europcar franchise for the country, and its industry-veteran chief, Colm Menton.
At that stage, GoCar had plans to expand its fleet to 200 cars by the end of 2013, however it was only earlier this month the company crossed the 100-vehicle milestone.
"We're growing now to a sustainable level, but it has been a long haul over the last number of years," Carson said.
A lot of (the delay) came down to access to car-parking spaces and access to places on the street."
The watershed moment came in August 2013 when Dublin City Council granted GoCar its first "car club" license, which allows its cars to take up on-street spaces without paying for parking.
The move came as part of a strategy to cut car use in the city with research showing the amounts people drove went down and their use of other transport options went up when car-sharing networks were introduced.
"I think cars are overused in the city – sometimes because people own a car and they're making their repayments on it, they're paying the insurance on it, they see public transport as an extra cost," Carson said.
But car sharing encourages people to move to other forms of transport because they don't feel like it's an opportunity lost."
Since the change GoCar's fleet has nearly doubled and its membership expanded from about 700 users to over 4,000, or 40 people to each vehicle it operates.
#Open journalism No news is bad news Support The Journal

Your contributions will help us continue to deliver the stories that are important to you

Support us now
The next step
Carson said the next major change would came when councils adopted new laws then-transport minister Leo Varadkar signed a year ago to enable on-street spaces to be reserved exclusively for car-sharing vehicles.
"When we get that in place and dedicated spaces come about, which is really, really close to happening, that will make a huge, huge difference," he said.
At the moment we've got permit-based systems where cars are parked on the street but it's difficult to grow because we can only put cars on the streets that have parking available."
Dublin City Council has separately set a target that only 20% of travellers in and out of the city centre will use private cars by 2017 as part of a strategy that will ban vehicles altogether from several streets.
Carson said with the financial backing and operations GoCar now had in place it was "not unrealistic at all" for it to aim to double the size of its fleet to 200 cars within 12 months.
How does GoCar work?
Members pay a one-off fee of €50 to sign up, although €15 of that goes towards credit for the first trip. From then on there is a monthly charge of €5
Usage rates for the standard cars are €4.99 per hour between 8am and midnight, and €2.49 per hour outside those times. There is also a charge of €0.45 per km
Cars are booked for pickup via its app, online or over the phone and vehicles are accessed with users' membership cards
They are picked up from and returned to bases around the city, which are either designated off-street spaces or an on-street parking zone
This month, as part of TheJournal.ie's ongoing startup and small and medium enterprise (SME) focus, we are looking at peer-to-peer services and the sharing economy.
To view other stories from our collection, click here.