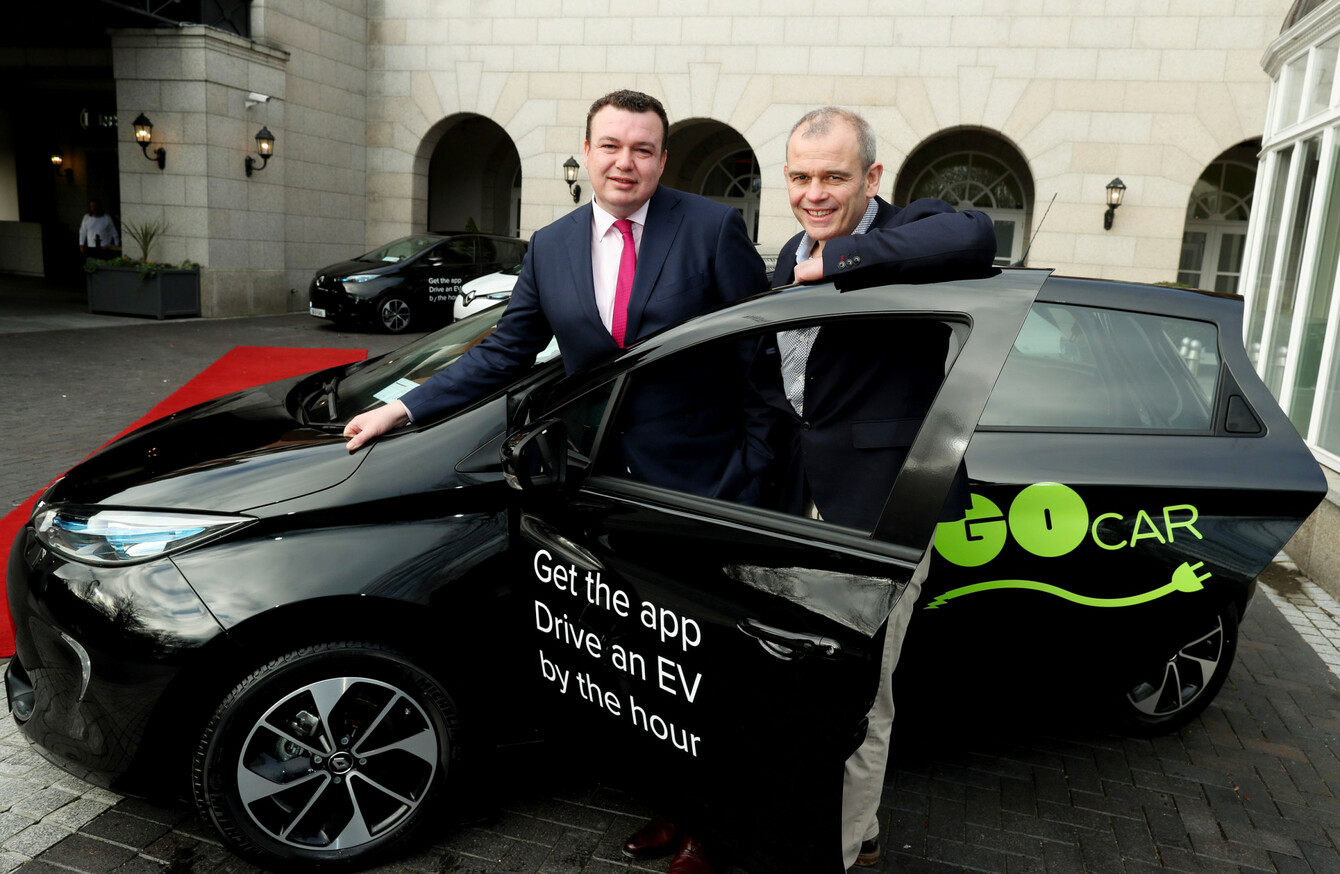 Image: Renault
Image: Renault
THE CAR SHARING company, GoCar has partnered with Renault to add five new Zoe 4.0 electric vehicles to its Dublin GoElectric fleet.
GoCar launched its GoElectric fleet in October 2016. Since then, it says, over 800 customers have chosen an electric vehicle to drive.
The GoElectric Renault Zoe cars will be located near public charge points, using these points when they need to be charged, and parking in regular spaces when they're fully charged.
The GoElectric Zoe 4.0 will cost €10 per hour, with 50km of driving included on each trip. Any distance driven over 50km is charged at 50 cent per kilometre. There is a once-off joining fee of €10 to use GoCar's services.
GoCar users can book the Renault Zoe online or via the GoCar app, then unlock the car with their phone or GoCard. The keys are in the car, with fuel, insurance and city parking all included.
By allowing multiple people to use the same vehicle at different times, GoCar claims that:
each GoCar replaces up to 15 private cars, reducing car ownership and car dependency, congestion, noise and air pollution, and freeing up land traditionally used for parking spaces.
The Renault Zoe 4.0 is the only EV that can charge at 22kW at all 1,200 ESB eCars standard AC charging points.  This means you can top the Zoe's range up by 75km in just 30 minutes, or fully charge the battery in about 2.5 hours.