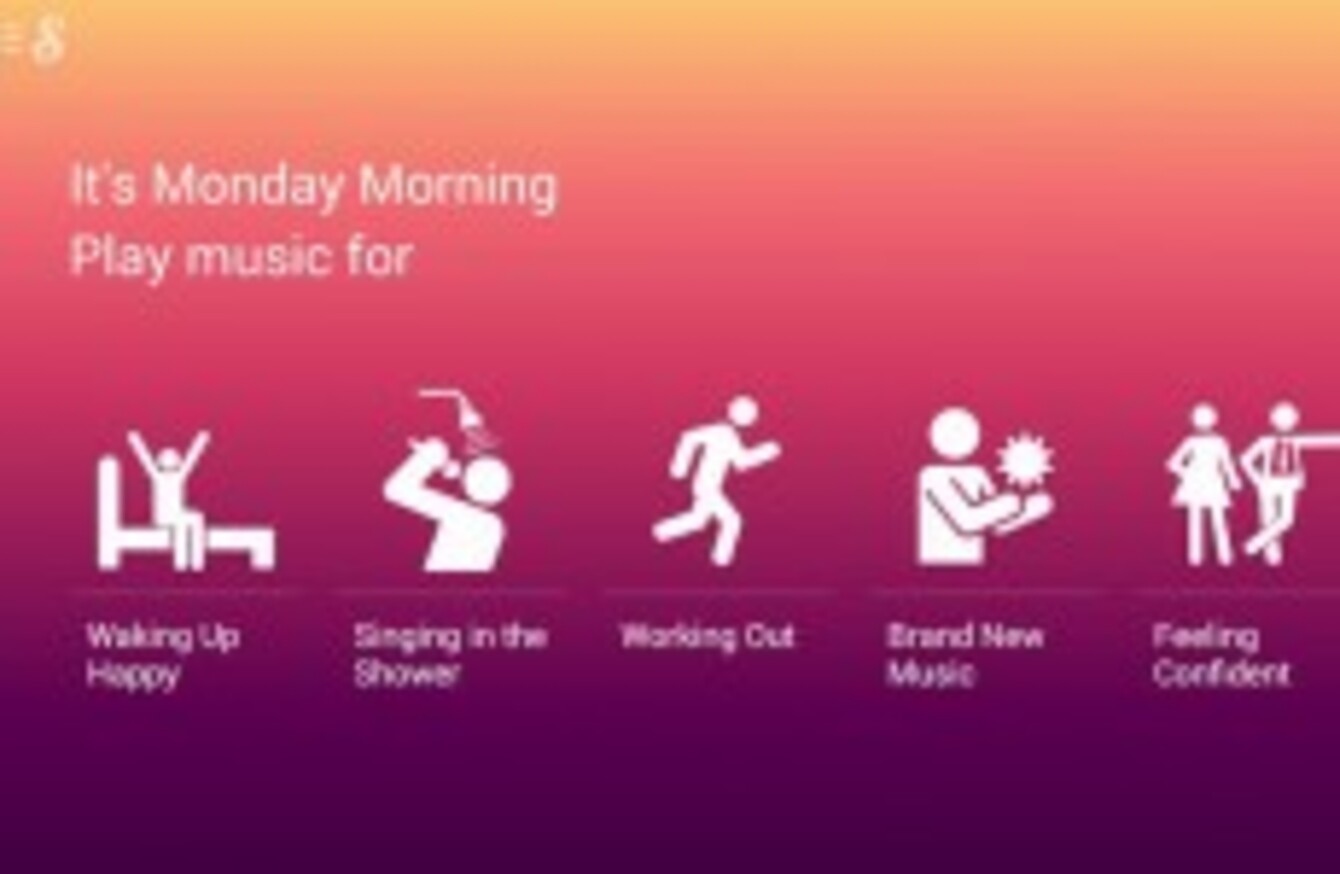 One group of playlists offered by Songza, based on time of day and activity.
One group of playlists offered by Songza, based on time of day and activity.
GOOGLE HAS ADDED another company to its list of acquisitions, this time buying the US-based music streaming service Songza.
The deal, which is said to be worth more than $39 million (€28.5 million), means the three-year-old app will be the 18th company Google has bought this year.
The app specialises in music curation, getting music experts to curate playlists to match activities, moods, weather conditions and various times of the day.
In a statement announcing the deal, Google said that it's not planning any "immediate changes" to the app, but will be looking at how best to integrate the service into existing products like Google Play Music.
Over the coming months, we'll explore ways to bring what you love about Songza to Google Play Music. We'll also look for opportunities to bring their great work to the music experience on YouTube and other Google products.
A similar announcement was made by the team behind Songsa, which said that there will be no immediate changes to the service, other than improving it for users.
Today, we're thrilled to announce that we're becoming part of Google. We can't think of a better company to join in our quest to provide the perfect soundtrack for everything you do. No immediate changes to Songza are planned, other than making it faster, smarter, and even more fun to use.
Google has been making a serious push into the music streaming industry with both its own service, Google Play Music, and another upcoming service involving YouTube.