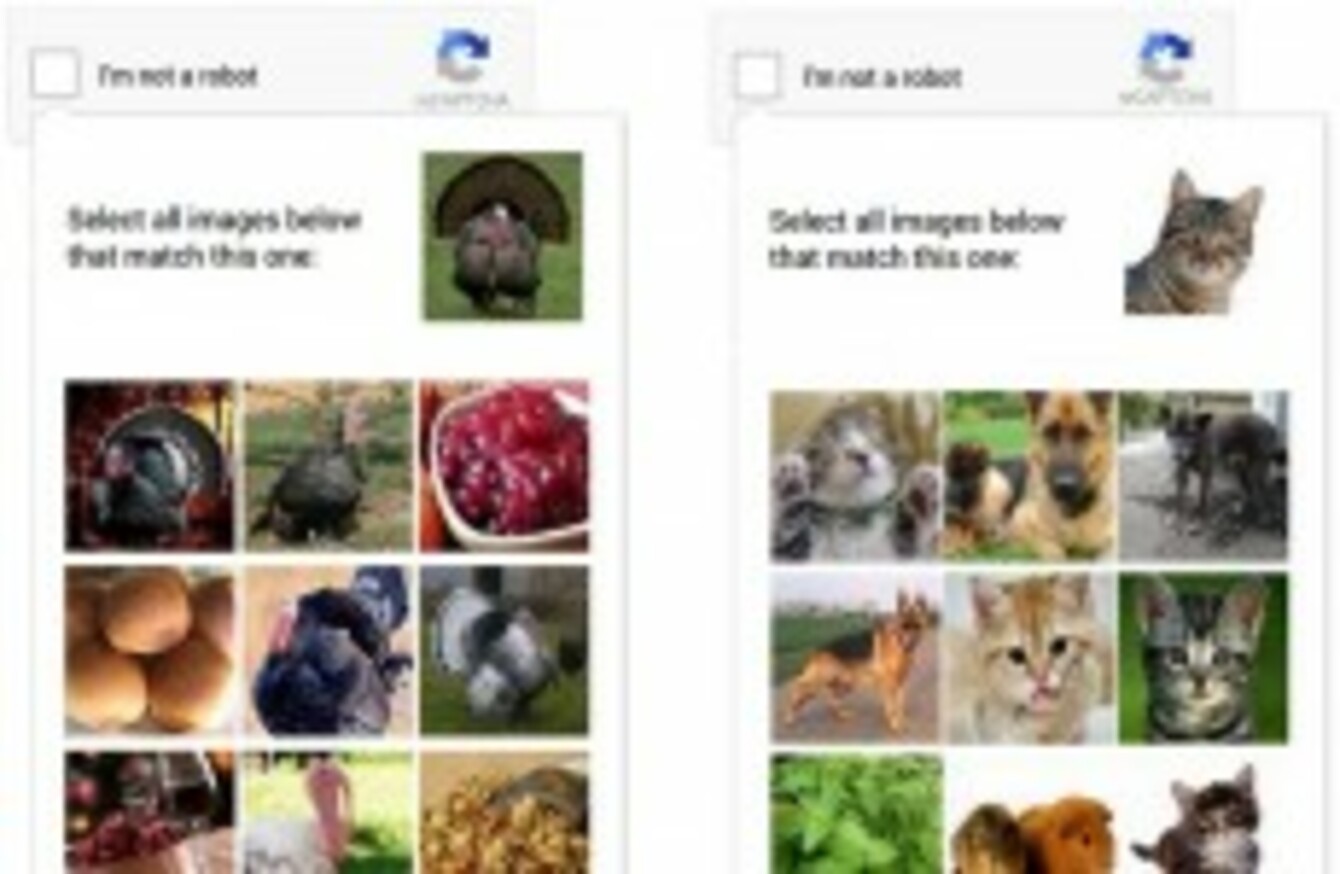 Image: Google
Image: Google
WHILE THE INTERNET has made great strides over the last few years, the tools it has to combat against spam and bots hasn't had the same treatment.
While many have adopted captcha, which requires you to type in scrambled text that can be tough to decipher, as a way of telling if you're human or not, the method isn't good enough to stop bots from fooling the system.
Google looked to improve it, but in its own research, it found that bots could solve the most difficult captchas at 99.8% accuracy. So it came up with a new system.
Called 'NoCAPTCHA reCAPTCHA' (catchy title, eh?), the new system will allow humans to bypass captchas completely. Instead of getting you to enter in text, it will analyse segments that you wouldn't be aware of. Things like cookies, or even the way you move your mouse over the captcha box are subtle clues that can determine whether you're human or machine.
If it's unable to determine whether you're a human or not, it will prompt a captcha to gather more clues, increasing the number of checkpoints you have to go through to prove you're real. Otherwise it will take a simple click to confirm.
If you're on mobile, the same process will occur except instead of entering a captcha, it will ask you to select all images that match the clue provided.
Although those expecting it to appear will have to wait a little while longer. Google is currently testing the service, and so far it's positive. It said that in the last week, more than 60% of WordPress' traffic and more than 80% of Humble Bundle's traffic have encountered the NoCAPTCHA experience – getting to these sites faster.
Source: Google Webmasters/YouTube