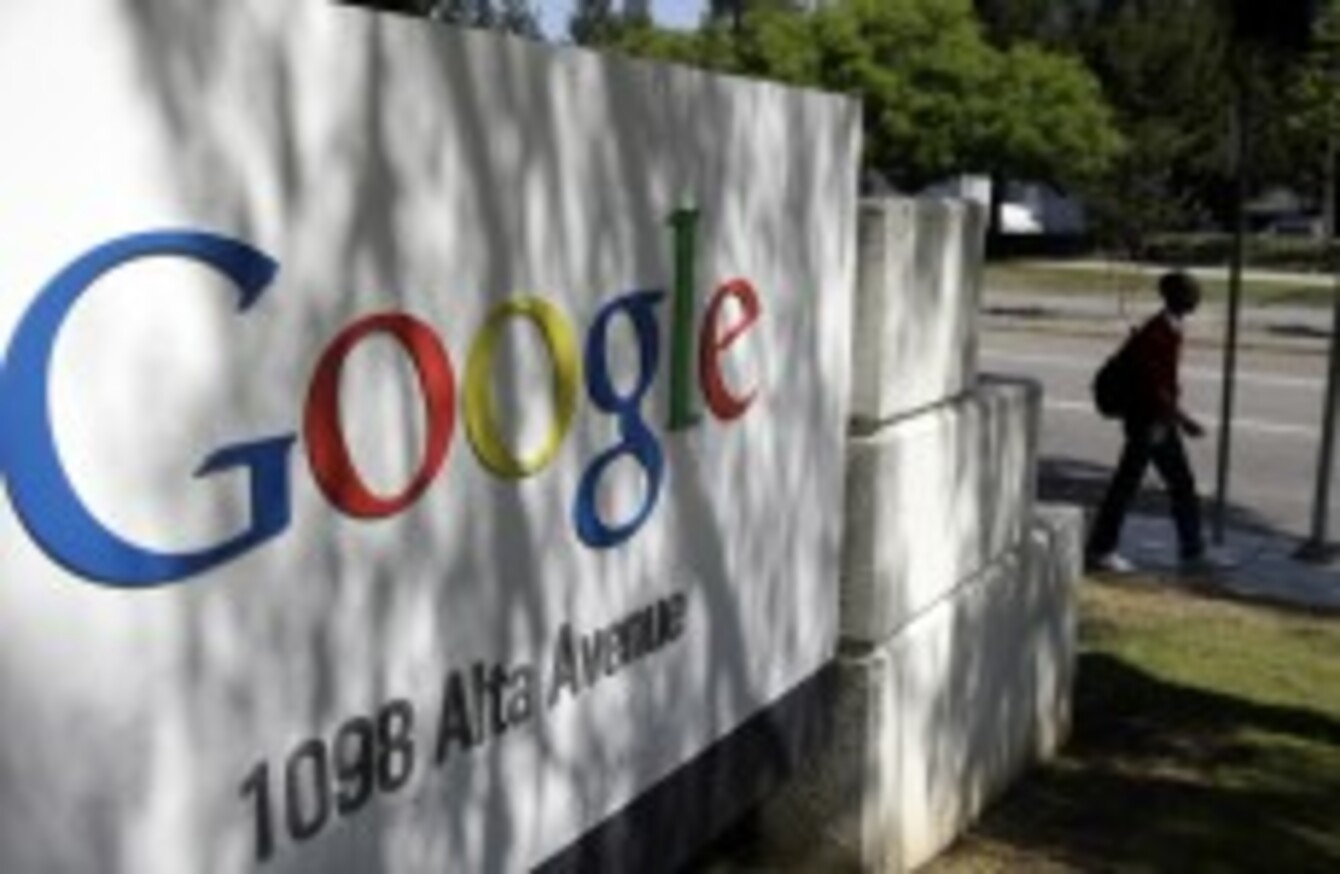 Image: AP Photo/Marcio Jose Sanchez
Image: AP Photo/Marcio Jose Sanchez
IN A LONG line of situations pitting it against Europe, Google will likely face calls by the European Parliament to break up the company.
While it's one of the most radical suggestions made so far by MEPs to curb Google's influence, there are a number of issues surrounding this.
What exactly is this about?
The news comes from a draft motion from the European Parliament, which states that the "unbundling [of] search engines from other commercial services" should be considered as a potential solution to curb Google's dominance.
This would mean that the company would have to split up certain elements of its company like YouTube, Google Maps and Gmail into separate entities, and prevent the combination of these services from benefiting its search engine.
The draft, reported by both the Financial Times and Reuters, doesn't specify any particular search engine, but it's clearly aimed at Google, which has a monopoly on the search engine market, and puts pressure on the European Commission to impose new laws or sanctions on the company.
It currently has the backing of the parliament's two main political blocs, the European People's Party and the Socialists. The main forces behind it are centre-right and centre-left politicians from Germany as well as German corporations like telecoms and media groups.
What's the background to this?
Ultimately it boils down to the growing distrust European politicians have of Google -which currently owns more than 90% of the European search engine market.
This year has been particularly confrontational for both sides with a number of cases and incidents occurring.
Alongside investigations over it allegedly favouring its own products and services ahead of rivals, it had the European Court of Justice's Right to be Forgotten ruling to deal with, it's also been taken to task over in-app purchases (alongside Apple and other companies), complaints about tax and privacy rights
While it looked like its four-year antitrust case against Google's was coming to an end, the EC reopened the case following complains about the proposed settlement made in spring. It's also considering the possibility of opening a new case concerning Android's dominant position.
Since the European Parliament doesn't have any formal power to split up a company, it can influence and put pressure on the EC, which handles all EU legislation and ultimately has the power to do this.
Does the EC have the power to do this?
It does in theory, but the reality is much more complicated since Google is a worldwide entity, and these rulings will only apply to Europe.
For example, US regulators ended a case in 2013 and found that Google didn't do anything to manipulate web search results to hurt rivals, although it did get the company to change some of its business practices like scraping reviews and data from other rivals' sites for its own products.
If it was a case that all governing bodies agreed to the same principle, then you would be able to break it up, but the fact that it would only apply to Europe adds an extra degree of complexity, both in a structural and international format.
In one form, ordering it to break up with be mostly symbolic, while the EC has significant power and can order a company to break up in theory, the reality is going to be more complicated.
It's very likely that such a move would require new legislation thanks to the complexities involved, and would take months, if not years, to pass through.
#Open journalism No news is bad news Support The Journal

Your contributions will help us continue to deliver the stories that are important to you

Support us now
What can the EC do?
There are two methods it uses to deal with antitrust cases. The first is to get the company in question to voluntarily change or stop doing something, while the other is to impose certain conditions on a company after an antitrust case.
This usually includes issuing fines to a company, 10% of its turnover which would be easily worth billions of euro in Google's case, although it does have some past cases to refer to.
The most noticeable example happened in 2009 when the EC reached a voluntary agreement with Microsoft. The case concerned it pushing its browser Internet Explorer, and under the agreement, Microsoft had to give users a choice of web browser when they used Windows.
Fast forward to 2013 and it was fined €561 million for failing to comply with the conditions set, after dropping the feature in a Windows 7 update in February 2011.
The obvious difference between this case and Google's is that Microsoft only had one product to untie. Unless it specifically mentions certain products (which is unlikely given the general nature of this draft), Google will have to untie a large number of products from its search engine.
So what happens now?
The draft will be finalised this week with a vote expected to take place on Thursday. The incoming competition commissioner, Margrethe Vestager, said that she would listen to both Google and various complainants before deciding on what to do with the antitrust inquiry. In short, it means that Google will have to prepare itself for another long case.
First posted at 11.20am.