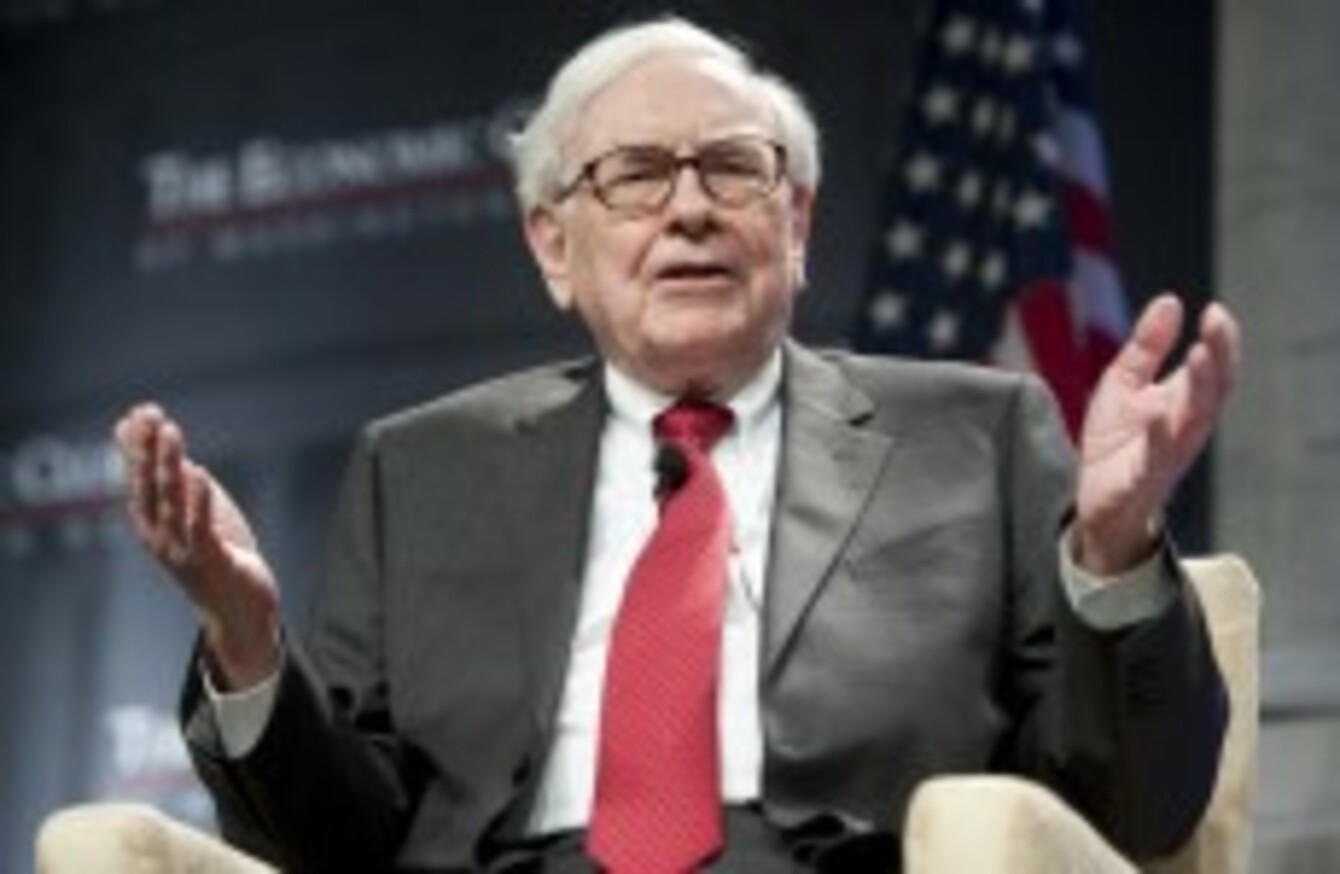 'What the hell. I'll have the ham and cheese toastie.'
Image: Cliff Owen/AP/Press Association Images
'What the hell. I'll have the ham and cheese toastie.'
Image: Cliff Owen/AP/Press Association Images
FEELING PECKISH? Got $3.5million burning a hole in your pocket? Good news – you could have lunch with billionaire investor Warren Buffett.
At least, that's what one deep-pocketed bidder forked over during a charity auction to dine with the notorious money man.
The annual auction for a private lunch with the Nebraska billionaire closed following a flurry of activity in the final hours last night. In the end, the highest bid was a record-breaking $3,456,789.
The auction benefits the Glide Foundation, which helps the homeless in San Francisco. Buffett has raised more than $11.5 million for the group in 13 past auctions. The event provides a significant portion of Glide's roughly $17 million annual budget that pays for social services to the poor and homeless.
The organisation said Friday's winner bidder wished to remain anonymous. Williams said 10 people actively engaged in bidding.
Buffett became one of the world's richest men while building Berkshire Hathaway into a conglomerate. But he says most of the questions he gets at the lunches aren't about investing.
As in past auctions, the bids didn't reach astronomical levels until close to the end. Within the final hour of the auction's closing, bids jumped from $1 million to the final $3.46 million.
The previous four winning bids have all exceeded $2 million with records set every year. Last year's winner, hedge fund manager Ted Weschler, paid $2,626,411.