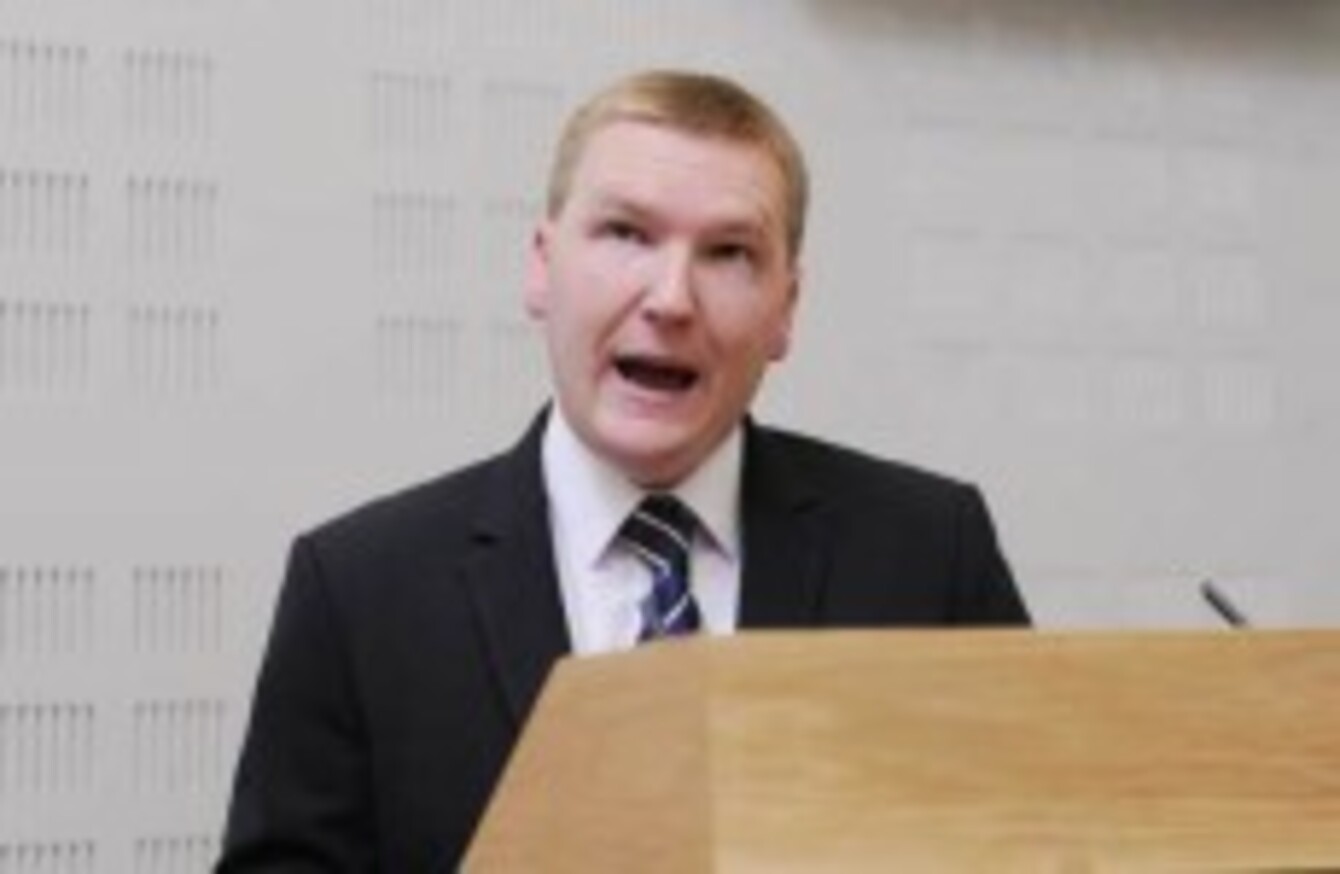 Image: Photocall Ireland
Image: Photocall Ireland
FIANNA FÁIL has accused the government of using its controversial pensions levy – introduced to pay for the jobs initiative earlier this year – for purposes other than the jobs initiative itself.
The party's finance spokesman Michael McGrath said the exchequer figures released yesterday, combined with data garnered through parliamentary questions, showed that the money was not being spent on the initiatives as promised by the government.
Instead, almost half of the cash accrued by the government by the levy was being used to "make the exchequer figures 'appear' €200m better", McGrath said.
McGrath said a parliamentary question to finance minister Michael Noonan had revealed the government had made €461m through its levy on private pensions, all of which was collected last month.
The government had pledged to spend this on a variety of measures, including the VAT reduction, cuts to PRSI, school capital works, and road building.
"By the Government's own figures, the total cost in 2011 of the measures in the jobs initiative is €379m," McGrath said.
"However, the Jobs Initiative booklet confirms that €124m of the €164m being spent on labour activation, retrofit, school capital works and roads… is coming from budget reallocations, meaning that only €40m extra is being spent on these measures."
By his tallies, McGrath said the cost to the exchequer of the jobs initiative would have been around €255m – but the pensions levy had taken in €461m, meaning some €206m was being stockpiled in government coffers.
McGrath accused the government of using the levy to "put a more positive gloss" on its tax revenue figures, by declining to spend all of the money it was gaining, and described the controversial levy as a "grossly unfair imposition" on savings.
A Department of Finance spokesperson insisted, however, that the figures were in line with the government's original plans for the levy.
The Jobs Initiative booklet "clearly set out that the measures to stimulate economic activity would cost €260m in 2011 but higher in later years", the spokesperson said.
"Over the four year period, the revenue raised for the Jobs initiative and the costs of the Jobs Initiative will balance as the stimulus measures cost more in a full year than the levy raises in a full year.
"The Government has always set out how much revenue the levy would raise to support jobs and we are pleased it is achieving its targets."