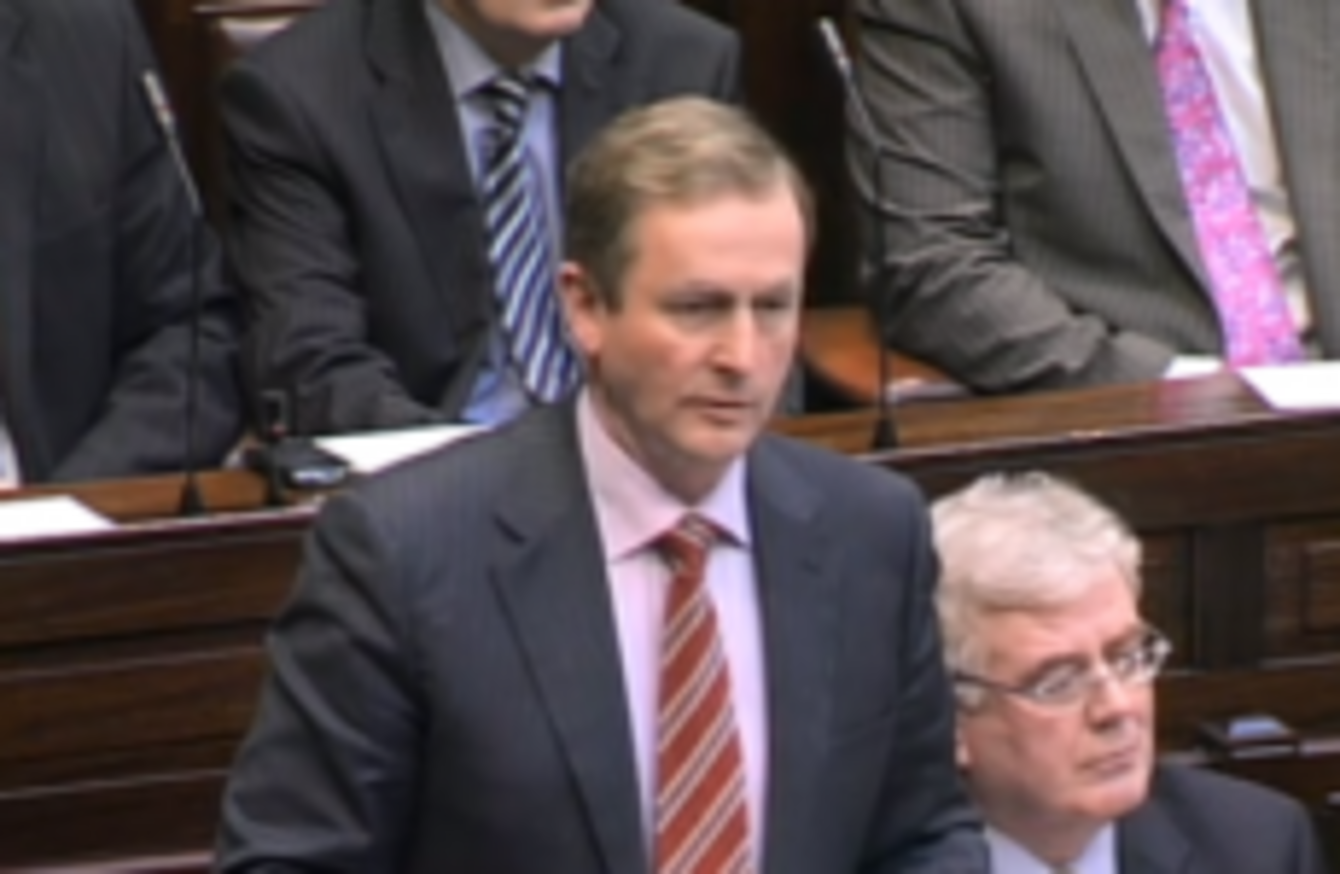 THE TAOISEACH HAS confirmed that there will be a referendum held to ratify the EU fiscal compact treaty.
Enda Kenny informed the Dáil this afternoon that the Attorney General had advised the cabinet this morning that "on balance" a referendum is required on the fiscal compact agreement that was finalised by EU leaders earlier this month.
"Ratification on this treaty will be another important step in the rebuilding of Ireland's economy," the Taoiseach said.
He said that "it is in Ireland's national interest that this treaty be approved" and stated his belief that he was confident the Irish people would endorse the treaty "emphatically" by voting 'Yes' in the referendum.
Kenny said that he intends to sign the treaty at a meeting of EU leaders in Brussels this Friday but the treaty will still require the authorisation of the Irish people.
There were no details given on the nature of the question that will be asked or what date the referendum will be held.
"At this morning's Cabinet meeting, the AG conveyed her advice that, as this treaty is a unique instrument, outside the European Union treaty architecture, on balance, a referendum is required to ratify it," Kenny said.
The Taoiseach said that arrangements for the referendum will be finalised "in the coming weeks."
"In the coming weeks, the Government will finalise the arrangements and process leading to this referendum, including the establishment of a referendum commission to ensure adequate public information is provided, a referendum bill which will be debated in the Oireachtas, and draft legislation to provide for the implementation of the treaty's provisions will be published," he added.