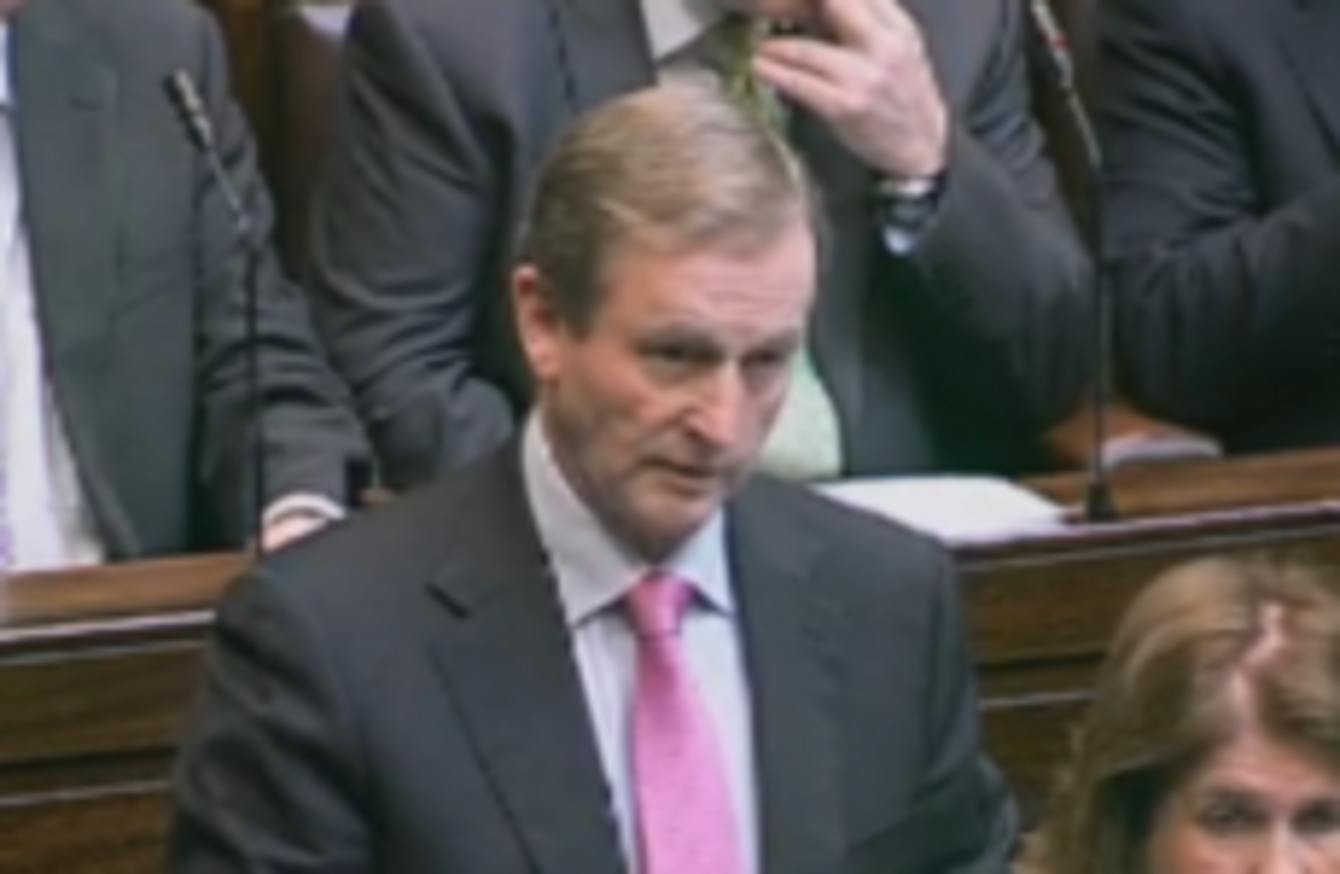 TAOISEACH ENDA KENNY has this morning said the Budget proposals to cut disability allowance for young people has been "paused", pending an official review.
The plans, announced on Monday, would mean that new applicants for disability benefit would not be entitled until their usual weekly benefit of €188 until they turned 18, instead of the usual age of 16.
This would mean that disabled people aged 16 and 17 would instead have a domiciliary care allowance paid to their parent or carer – a payment of €309.50 per month.
The end result is that the claimant loses out on around €111 per week – a matter which has been rejected by many on the backbenches and by the opposition, with Micheál Martin slamming the proposal in the Dáil again this morning.
This morning the Taoiseach confirmed that the proposal would remain in place, announcing that it had been "paused" pending the outcome of an official review.
Kenny said that review would be led by Ita Mangan, the chair of the government's working group on taxation and social protection.
He also said that the previous government had agreed to review all disability funding under the terms of the EU-IMF funding deal.
The Taoiseach's comments followed the admission from Michael Noonan that the issue was "worth looking at again" – and subsequent comments made this morning on RTÉ Radio 1, when he said the government would "revisit this again in the Social Welfare Bill".
Public expenditure minister Brendan Howlin then added:
We're going to ensure that nobody in the disability category loses money.
Opposition leaders this morning continued their attacks on their proposals, with Micheal Martin urging: "Don't be trying to cod people on this one, Taoiseach."
Gerry Adams also urged social protection minister Joan Burton to "abandon these dreadful cuts".
TDs are set to hold their first votes on the Social Welfare Bill – which gives legal effect to the Budget's welfare provisions – in the Dáil tomorrow.
Read: Nulty to vote against Budget – 40 days after becoming a Labour TD