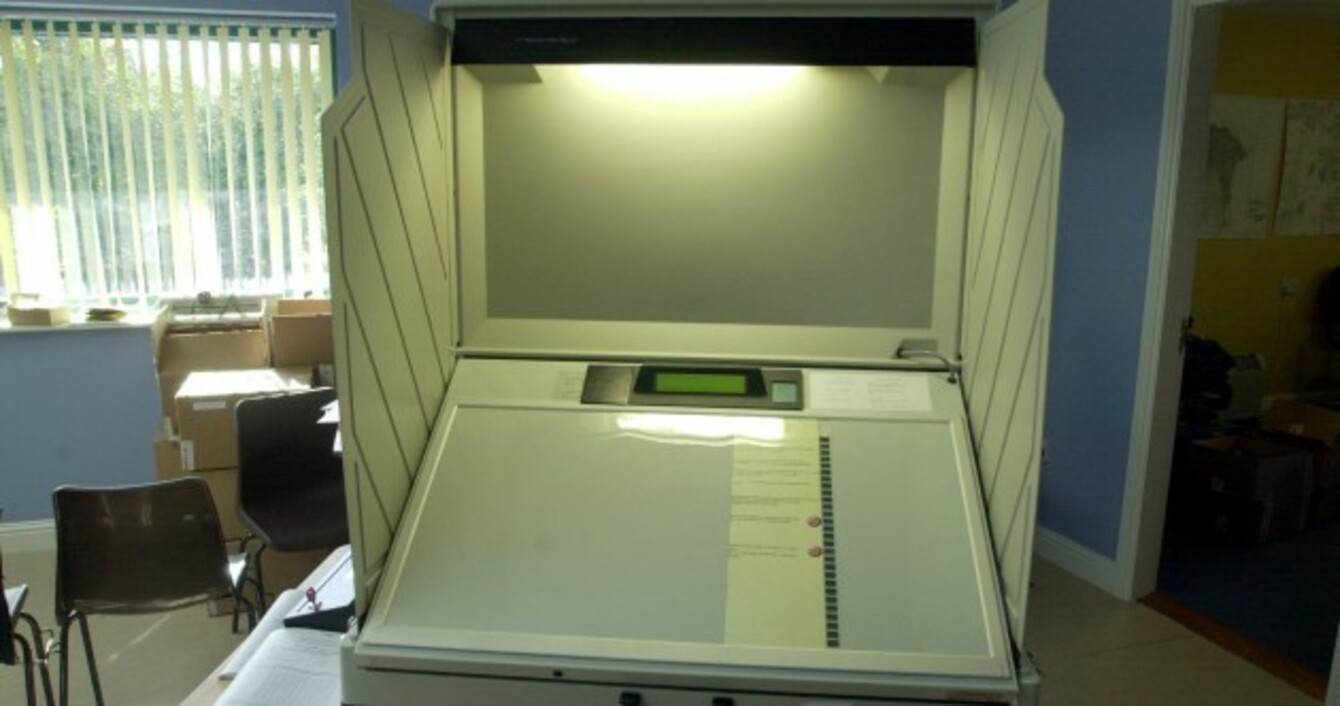 Image: Haydn West/PA Archive
Image: Haydn West/PA Archive
THE CABINET has formally agreed to "draw a line" under Ireland's ill-fated experiment with electronic voting – announcing that it is to put all 7,500 of the e-voting machines up for sale.
Environment minister Phil Hogan says his department will publish a request this month seeking tenders with proposals to buy the equipment – or, if there are no takers, to have it safely disposed of.
"I want to finally draw a line under the electronic voting project and also see that the equipment is disposed of properly," Hogan said, saying nearly €55 million had been "wasted" on the project:
Every effort must be made now to sell the equipment and get as much of these costs back as is possible in the circumstances. The market is to be tested to see if there are any interested parties that may want to buy the machines.
Hogan acknowledged, however, that there might be little interest in buying the machines – sharing that it's "possible that no reasonable or acceptable offer for sale will be received".
Alongside the machines, the government is also looking to sell off 12,842 'ballot modules' – cartridges on which voting data is saved, 154 'programme reading units' which read these cartridges, and 292 cases for carrying the cartridges.
There are also 1,232 transport trolleys, 2,142 hand trolleys, 4,787 metal tables on which the machines were due to be erected in polling stations, and 918 tray attachments.
The government says it will consider bids for individual or multiple lots. Under EU procurement rules, interested parties will have a minimum of 52 days to lodge their proposals with the Department.
The e-voting project was officially abandoned in 2009, with the then-environment minister John Gormley then declaring that the machines would be disposed of in order to stop the state from having to pay further costs for their storage.
The machines were only ever used in three constituencies – Dublin North, Dublin West, and Meath – for the 2002 general election and for the second referendum on the Nice Treaty later that year.