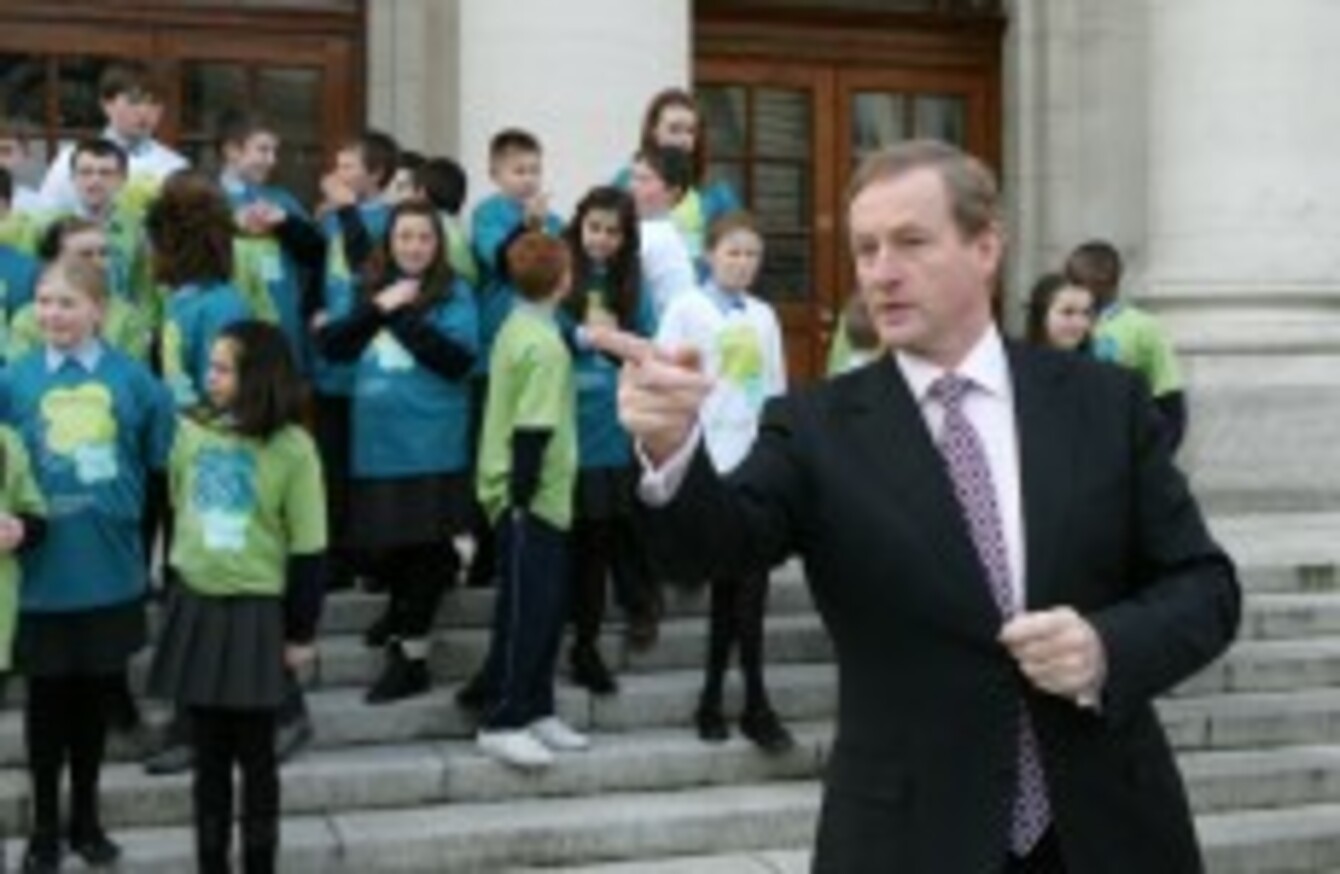 Image: Sam Boal/Photocall Ireland
Image: Sam Boal/Photocall Ireland
TAOISEACH ENDA KENNY has said that the cabinet is "working day and night" to get people off the dole and out working.
Meanwhile, the government is simultaneously launching "an international charm offensive at the level of business, politics, and diplomacy" to rebuild the country's international reputation, he said.
Speaking at the Cork Chamber of Commerce annual dinner last night, Kenny said that the government would publish its action plan for jobs "shortly" which will target the manufacturing, agri-food, digital games, ICT, and tourism sectors which he says have the capacity to grow.
He also said that the government will be launching schemes including a Micro Finance Loan Fund to help small businesses access credit in order to support future growth and jobs, and spoke of building up the marine industry in Ireland:
It is a wasted opportunity that our ocean economy only about 1.2 per cent of GDP compared with a world average of 2 per cent. Given our ample resources we must embrace our seas and no longer turn our back on it.
Touching on the recent EU summit on a new fiscal agreement, Kenny said that "responsible fiscal policy will bring stability and confidence not only to the Irish economy but to the European economy."
"It is essential that future solutions to fiscal problems start to encourage more growth, more jobs, more exports," he added.
The Taoiseach said the recently announced closure of the Fastnet ferry service from Cork to Swansea was a disappointment, but "we must keep moving" and finding the next opportunity.
He also said that the government would decide on the future of Cork Airport after Minister for Transport Leo Varadkar has met with key stakeholders on a report about the facility's options.