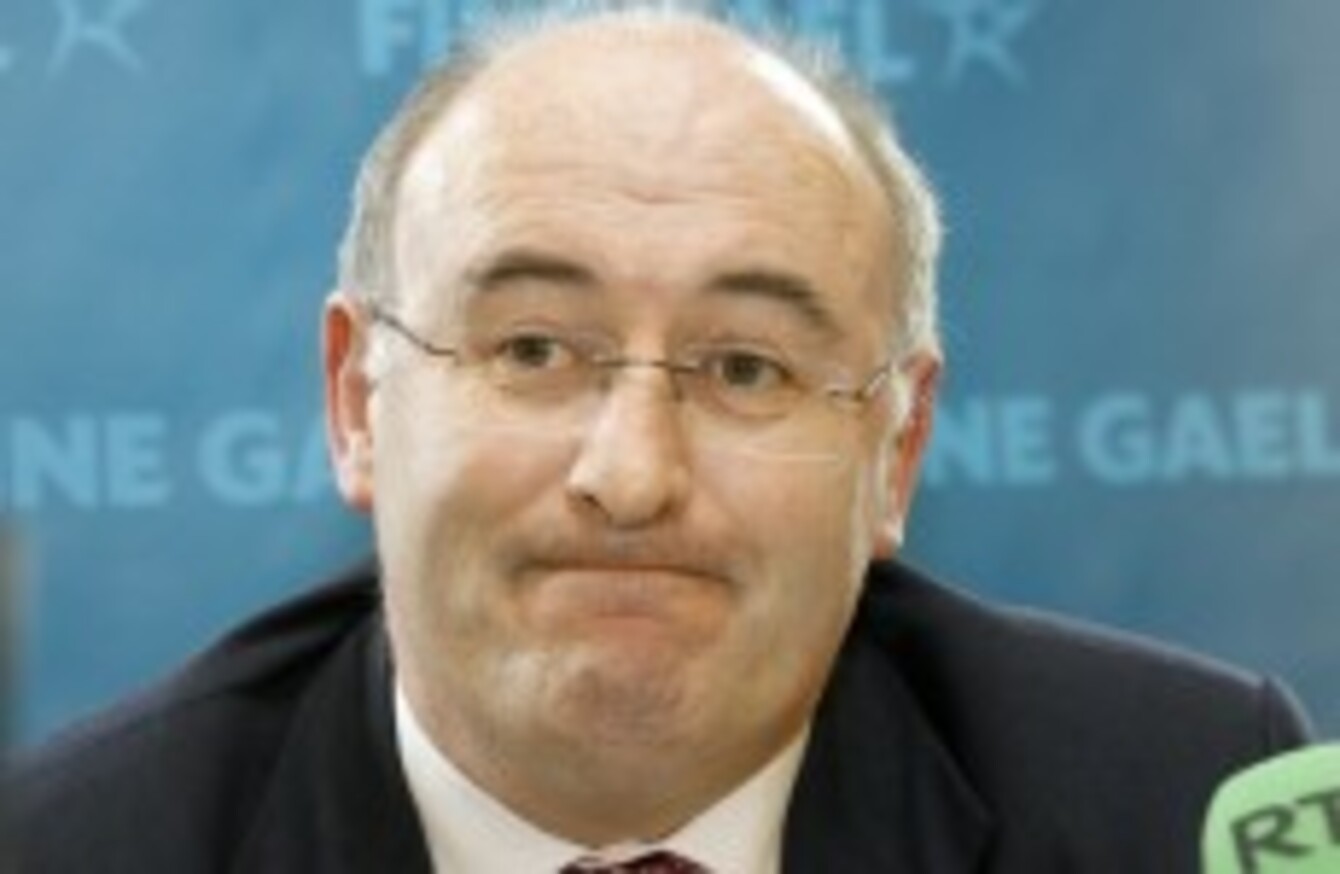 Image: Mark Stedman/Photocall Ireland
Image: Mark Stedman/Photocall Ireland
THE MINISTER FOR the Environment has said the government may change data protection laws in order to ensure the household charge is collected from every household in the country.
In an interview today Phil Hogan said that people who don't pay the charge "won't get away with it" and that the government is considering changing legislation to collect the €100 from households.
Hogan said there were protocols in place with the Data Protection Commissioner to allow the government to look at utility bills from electricty networks to target people who haven't paid.
In an interview on RTE Radio One's This Week programme this afternoon, the Minister said people who don't pay by the deadline will face fines and court appearances:
The vast majority of people want to be legally compliant in this country, that's always been the case, and I'll be on their side. The people that will pay will know from me that the people that don't pay won't get away with it.
Hogan said he had the full support of the government to enact further legislation if necessary to ensure the charge is implemented in full.
"We're looking at the Data Protection Acts, we're looking at the Fines Act, and the Department of Justice, the Department of Finance and the Department of the Environment will be working closely together to ensure that this household charge is collected in full," he said.
Comparison with the Second Home Charge
The Minister said that next year's property tax which will replace the household charge will be fairer and more equitable.
Hogan compared the situation with the Second Home Charge which was introduced in 2009 and said that people who didn't pay that charge are now dealing with accumulated penalties.
More than 250,000 households had registered to pay the €100 charge as of Friday last. The government has estimated that around 1.6 million homes are liable for the charge, meaning the majority of households have yet to register or pay.
Minister Hogan today reiterated that the deadline of 31 March will not be extended.
A nationwide campaign has been calling for people not to register or pay the charge. A protest is planned for Fine Gael's Ard-Fheis at the National Convention Centre in Dublin at the end of this month.