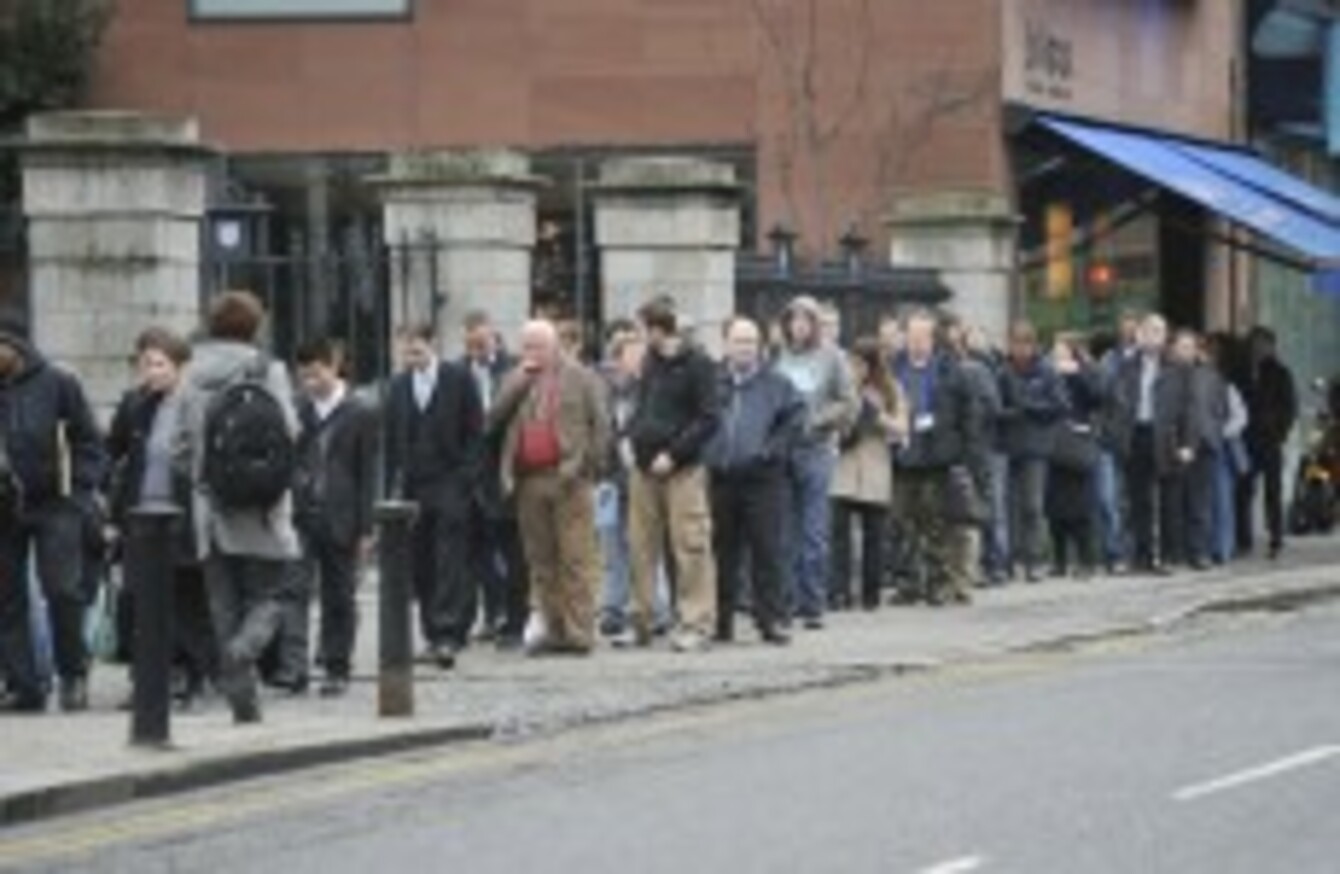 A jobs fair in Dublin earlier this month.
Image: Sasko Lazarov/Photocall Ireland
A jobs fair in Dublin earlier this month.
Image: Sasko Lazarov/Photocall Ireland
THE GOVERNMENT IS to say its new Pathways to Work programme will find the best route back into employment for those currently out of work.
The initiative is due to be launched by Cabinet ministers this afternoon and will detail tougher conditions for those receiving jobseekers' payments. It will also introduce harsher penalties and sanctions for those not taking every opportunity to return to work.
The Pathways to Work plan will "enshrine the concept of rights and responsibilities in the benefits system," according to the Department of Social Protection. It will also involve a "contractual relationship" between the claimant and the State.
By accepting payment of benefit, assistance and/or support, the client agrees to avail him or herself of the appropriate support measures offered during the course of the activation process.
This includes employment, education, training and/or placement in employment schemes.
Last week, the Joan Burton's department revealed that 437 jobseekers had their payments cut for not engaging with the National Employment Action Plan.
Under the Government's Memorandum of Understanding with the Troika, promises were made to "strengthen activation and training policies to help jobseekers get back to work".
Currently at more than 14 per cent, tackling Ireland's stubbornly high unemployment remains the Government's top priority. The new plan hopes to provide a better approach to getting people off dole lines and into skilled jobs.
The press conference is being held at the Digital Skills Academy in Dublin city centre from 12.30pm. The Government believes that the programme, together with the use of revenues from State asset sales announced yesterday will help create 100,000 new jobs by 2016.