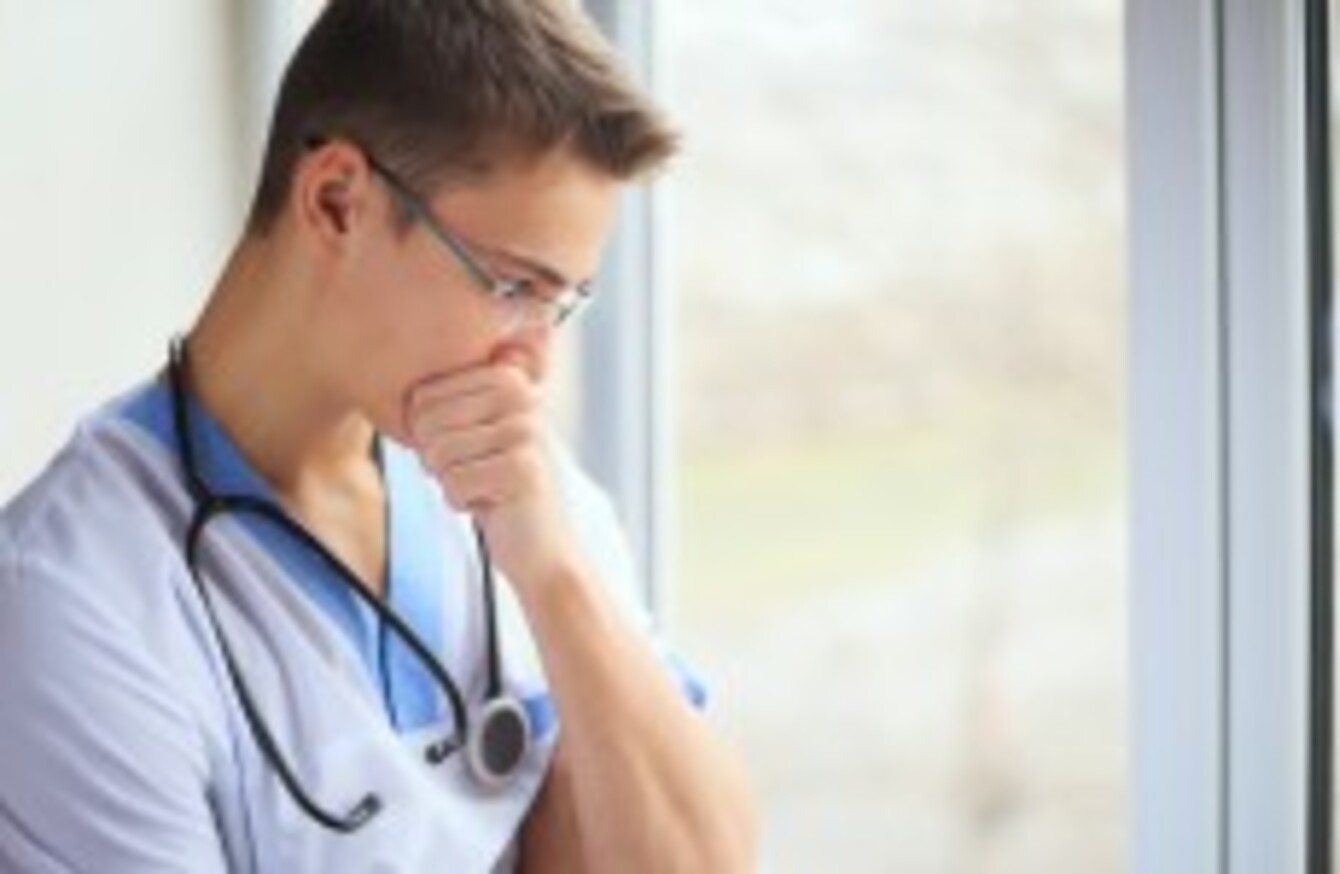 Image: Shutterstock/Viktor Gladkov
Image: Shutterstock/Viktor Gladkov
A NEW SURVEY of Ireland's general practitioners has revealed some worrying results.
It seems that many doctors in Ireland are deeply dissatisfied with the nature of the health service in the country, while many of them simply do not enjoy what they do.
751 of the country's 2,900 GPs were polled in the survey which was run on behalf of the National Association of General Practitioners (NAGP). Among the findings:
52% of those surveyed stated that given the choice again they would pick another career, although 25% acknowledged it would be some other form of medical work.
31% – almost one third – of the subjects questioned say they plan to leave general practice in the next 5 years.
66% said they would advise their children to choose a career other than general practice.
47% of practices are in debt while trying to maintain patient services, while another 15% don't know whether they owe money or not which is worrying enough in itself.
If this last figure seems a little strange given the traditionally well-remunerated nature of a doctor's work, it may be that the fall of the Celtic Tiger is once more responsible.
One GP told TheJournal.ie that during the boom many GPs would have sought to both expand and refurbish their premises, often to an exorbitant extent, thus leaving them in negative equity professionally once the downturn hit.
Other figures revealed by the survey include:
99% of Irish practices are currently providing an out of hours service,
83% of doctors struggle to find locum (freelance) cover, and
41% of GPs are dissatisfied with the standard of of locum cover they are able to locate
Speaking to Pat Kenny on Newstalk regarding the survey, chairman of the NAGP Dr Andrew Jordan insisted that the survey is a 'fair reflection' of the current state of play.
"Our GP system is in crisis," he said.
Our medical card system is collapsing.  It serves half our population and it's being torn asunder.
We've had three decades of crisis after crisis, with our health services being treated like a political football and it's taking its toll.
When questioned about what can be done to redress the balance Dr. Jordan was unequivocal.
"Any country that's serious about its health care invests in general practice," he said.
Only 3% of our health budget is invested in GPs. If you aspire to a 21st century standard of health care it needs to be 9 or 10%.
We also need a significant shift in funding from the expensive hospital sector into GP and frontline HSE primary care services.
Chairman of the Irish Medical Organisation (an institution which has had disagreements with the NAGP in the past) Dr. Ray Walley was in full agreement.
"All the happenings we have warned about in recent times are coming to pass," he said.
"In Holland 10% of the health budget goes to GPs and 10% to primary care.
We're not talking about an increase in the health budget, which is a matter of billions, we're talking about reapportioning it to where it is needed most.