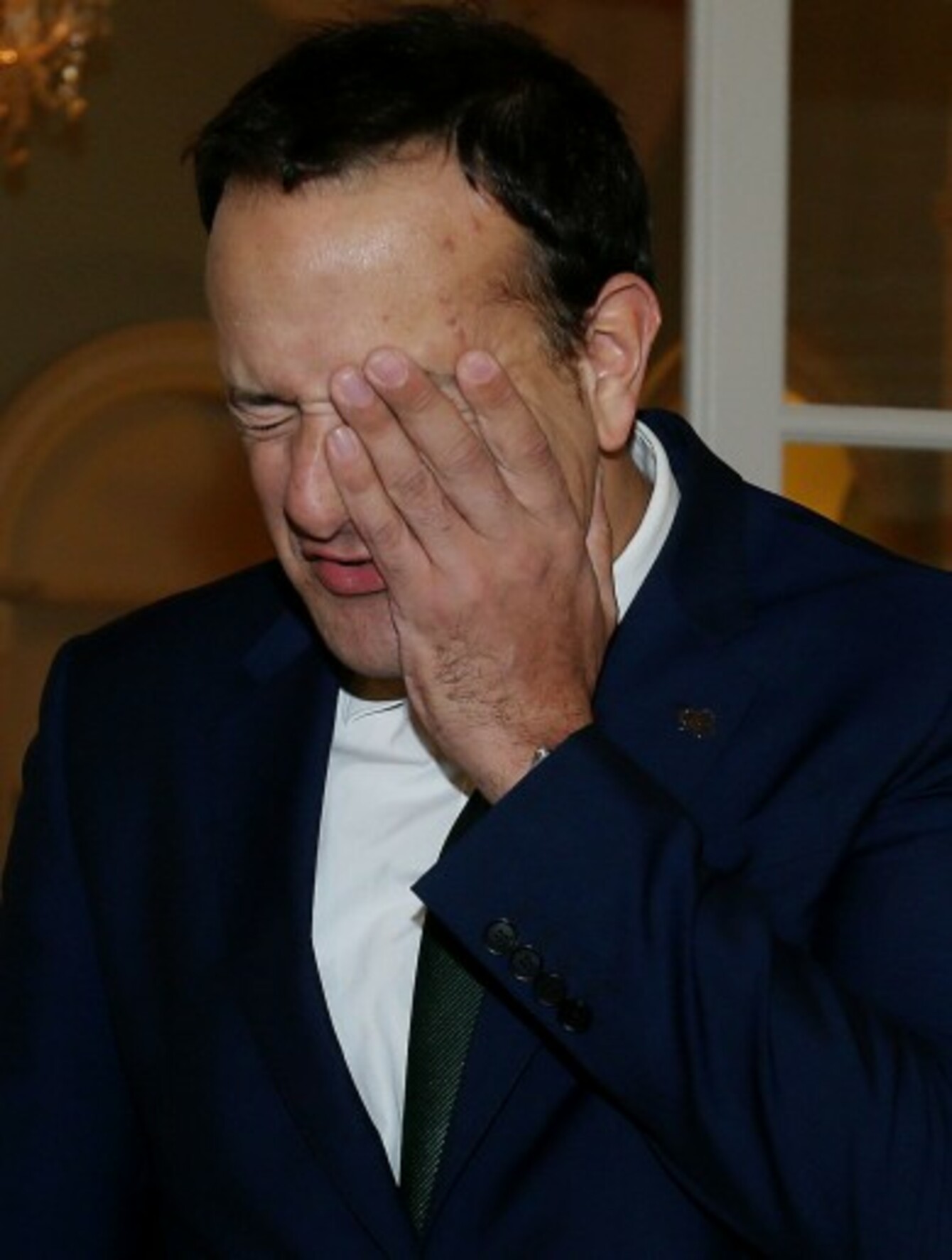 Image: Brian Lawless
Image: Brian Lawless
ONE OF THE most significant parts of the government's new plans for medical cards yesterday was a facility for GPs to renew medical cards for up to 12 months.
At an announcement in Dublin, Health Minister Leo Varadkar said GPs could use their discretion to extend medical cards for their patients for up to four months or, "in very sensitive cases," for another 12 months.
That power has been around for a couple of years, apparently, but in an extraordinary statement this evening, the National Association for General Practitioners says nobody told them.
It is understood that the system was negotiated as part of an agreement between the HSE and the IMO [Irish Medical Organisation] in 2011.
However, NAGP CEO Chris Goody said:
None of the GPs that I have spoken to in the last 24 hours were aware that such a facility existed.
The question is, why were GPs and patients not informed of this?
A spokesperson for the IMO, however, told TheJournal.ie this evening that in February 2012, the HSE sent a letter outlining certain discretionary powers for GPs to "every GMS [General Medical Services] contract-holder" in Ireland.
The spokesperson added that the content of that letter was "not comparable" to the system announced by Minister Varadkar yesterday.
The Department of Health has also told TheJournal.ie that an IMO-HSE agreement in 2012 led to the HSE sending GPs a letter informing them they could reinstate a patient's medical card eligibility.
In the last year alone, more than 715 medical cards have been reinstated by GPs, with 142 sensitive renewals by GPs under this mechanism.
In a further twist, however, NAGP CEO Chris Goody told TheJournal.ie he completely rejected these claims, and that he had spoken to 50 GPs – all GMS contract-holders – today alone, and none had received the letter in question.
"I'd really like to see this letter," he added.
Minister Varadkar himself told media yesterday that the GP reinstatement power had "fallen away over the last couple of years," but that GPs would be sent a circular explaining the changes.
Minister of State Kathleen Lynch also acknowledged an information gap:
..There are GPs that are doing this already, it's just that the information doesn't seem to be in the wider system, that GPs actually can do this, and have the ability to do it.
So, it is there, and it's just to get the message out to GPs that they have the power to do this, and in the event that they feel it's necessary, they should do it more often.
A HSE spokesperson would not explain if or how the NAGP was informed of their ability to renew medical cards, but said there was a "capacity to communicate with GPs."
PCRS [the Primary Care Reimbursement Service] has the capacity, through its IT system (which GPs claim refunds through), to communicate with all GPs.
It does, and will continue, to communicate with all GPs in relation to its services.
Regardless of how that information failed to be spread "in the wider system," the NAGP say the communication breakdown has caused damage.
The systematic cull of discretionary medical cards which has taken place over recent years has caused immeasurable hardship and distress to so many people.
To hear now that this option was available all along but was not publicised, is reprehensible.
Situations like this are easily avoided, but will continue to occur unless the Department and HSE actively engage with the entire GP community.
…Instead we are left with a situation where GPs are left frustrated and patients are, once again, left disadvantaged.
First posted at 7.14pm