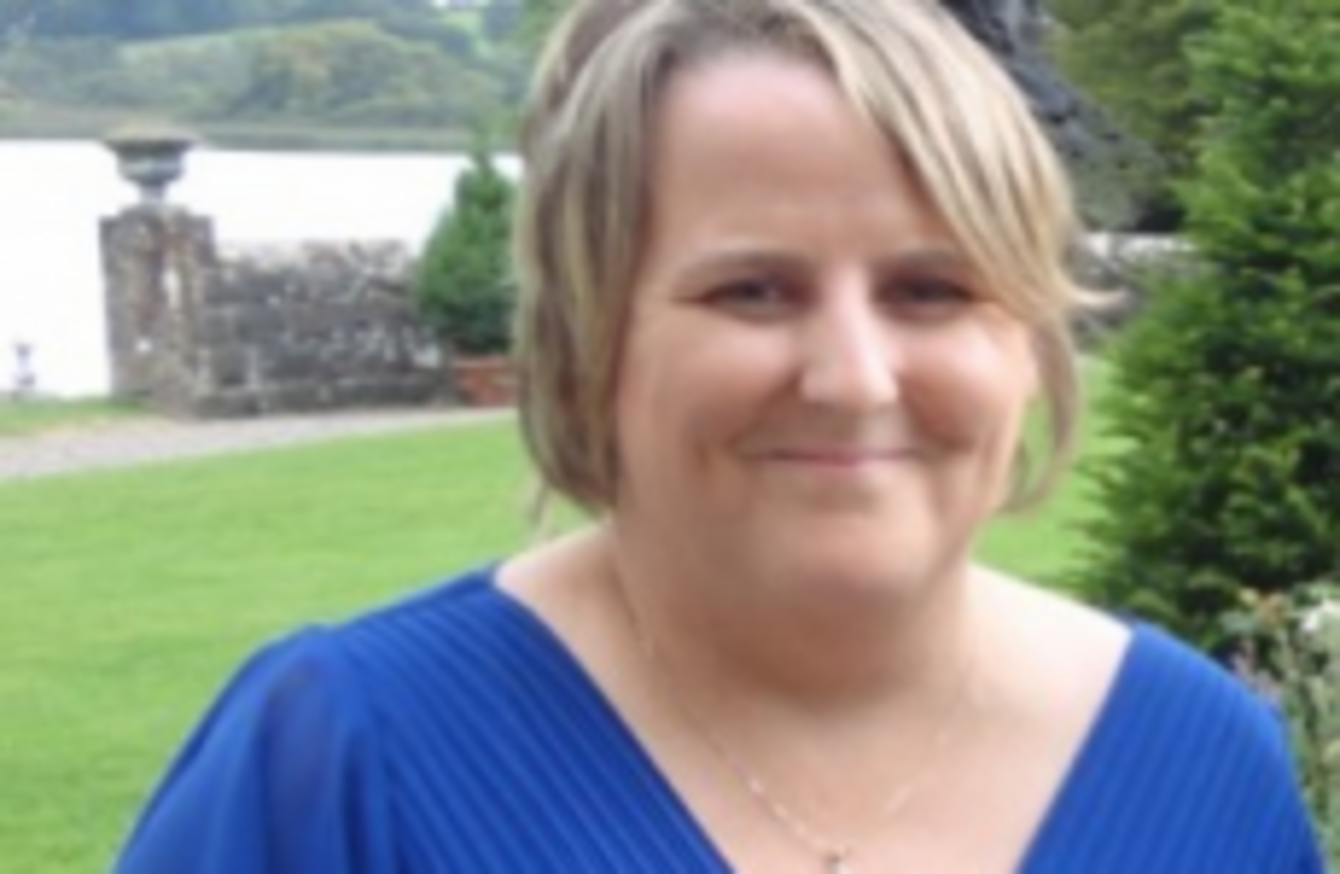 Image: Garda
Image: Garda
GRAHAM DWYER'S TRIAL has heard that photos of mutilated bodies from the web and documents about torture and slavery were found on the computer of the woman he is alleged to have murdered.
The Central Criminal Court jury heard from Detective Garda Bríd Wallace of the Garda Siochana's Computer Crime Unit.
Mr Dwyer (42) is charged with murdering Elaine O'Hara at Killakee, Rathfarnham on August 22nd, 2012, hours after she was discharged from a mental health hospital.
The Cork-born father of three of Kerrymount Close, Foxrock, Dublin has pleaded not guilty to murdering the 36-year-old childcare worker on that date.
Detective Garda Wallace testified that she examined Ms O'Hara's Apple laptop as part of the investigation. She used specialist software to search the entire drive, including for files the user had deleted.
She said she found 'a lot of movie files: some mainstream, some of an adult pornographic nature'.
She confirmed that her search showed up 16 of these adult pornographic or BDSM movie files. Of the still images she found, there were images from a website 'of what were mutilated bodies'.
There were also images of Ms O'Hara that appeared to be self-taken and some that had been 'obviously taken by a different person'. These included photographs in which she was clothed, partially-clothed or unclothed.
These photographs of Elaine O'Hara were then shown on small screens in certain parts of the courtroom and the detective was asked to describe them.
"It appears to be scars or marks or previously healed wounds," she said of the first image, explaining that it was of the mid torso near the waistline.
She also described other photographs showing healed injuries in that area, and the image associated with Ms O'Hara's profile page from the website, alt.com.
The detective said she also used specialist software to view a number of documents on the laptop.
The first document was a book entitled Serial Violence: Analysis of Modus Operandi and Signature Characteristics of Killers by Robert D Keppel and William J Birnes. It was part of a series entitled: Practical Aspects of Crime and Forensic Investigations.
Inside the book, the detective found graphic images of mutilated bodies and crime scene photographs.
D Gda Wallace then detailed two letters she found to a person called Stuart. In one of these, Ms O'Hara wrote of being 'too angry to do anything'. In the other, Ms O'Hara wrote of being 'so mad with you' and finding it difficult to sleep.
The detective moved onto a document entitled Outline of Slave, which she said was created on the laptop on 18 September 2010.
Unlike the letters, it took only a minute to create and the detective believed that it had originated somewhere else, 'possibly sent to her over the internet or downloaded from the internet'.
The content of this document was read out in court.
I'm offering 24/7 sadistic, brutal treatment for a masochistic slave. Slaves are property, possession, meat. They are loved as a pet or as a cherished car. They not a wife or mistress. Slavery is a hard lifestyle to endure. You're not just a sex toy but a complete package. You will be offered an annual slavery contract with no early release for any reason. You will either be kept in a heavy-duty cage or a locked cell in my cellars. If you're good and collect merit awards you will have a real bed with steel collar and chained in the room.
"Agreed limits will be in your contract and adhered to. I prefer bisexual or bi-curious slaves but again if your sexual orientation is straight you won't be forced into bisexual roles. I'm looking for a poly-slavery arrangement. After initial training to my standards you will be expected to work as a slave part-time in my restaurant. If you're a UK National citizen… stamps will be paid.
You will be bought slutty outfits and a couple of dress outfits for formal occasions. I will not stand for breaking objects in a tantrum. It is the only thing that will result in a very, very severe flogging. I have plenty Dom friends so expect on occasion to have no-holds-barred heavy use.
"Nothing will be done that would result in your death or very serious injury. Slave or not, you are a person with just one life to live and you're entering a consensual relationship.  Having said that, unless listed on your limits within your contract, expect piercings, breast skewering branding, breast suspension.
I'm not here for online fantasies but the real thing… I aim to create the perfect masochistic slave. Slavery is about domination and control. Sex is just a part of it.
More documents
The next document read out in court was called Private. It was created on 15 April 2009 and last modified the following day. The total editing time was 44 minutes, she said.
It was written in the first person and detailed the author walking out of the house and being overcome with shivers, but looking around and noticing nothing different. It was unusually quiet and the author was listening to Coldplay.
"Out of nowhere, a car pulled up… really fast. I could hear loud music," it read.
"A man came out and started to kick around the passenger side of the car. He was talking to himself and kicking the tyres. I looked at him disapprovingly," it continued.
The man then swore at the author, who felt a sting and woke up in the car.
"I was in the boot. Every time I tried to scream, I could not. The next thing I remember is waking up in some kind of box, tied with a rope and chains. I tried to scream. I could not," continued the document.
"Someone came, never spoke, took me out of the box. He had knives," it continued.
The author wrote of 'items of torture' in the room.
"Knives came out, big long ones. Sent shivers down my spine. The pain was terrible," it continued.
The author's head was pointed to the ceiling.
"He was choking me. Then the real pain started. He started striking me. Every part of me was in pain: arms and legs. There was blood all over the place," it continued.
The author described the man changing knives and being chained down again, arms spread. The document said the man then got whips, 'came at me and stabbed me at the same time'.
"Every now and again, he'd stop and pick up the whips. I was in so much pain," it continued. "All he could do was laugh. Then he started whistling and left."
The author concluded by describing waking up two months after leaving home.
Earlier
The jury also heard from Mr Dwyer's sister, Mandy Wroblewski.
Ms Wroblewski was asked to write down her home and address on a piece of paper, which was handed into court, shown to both sides and to the jury.
She was asked if it would have been common to receive communication from her brother by post.
"Birthday cards, anniversary cards to myself or my husband," she replied.
She was asked if there would be any mistakes in the address and she said that sometimes the number would be missing.
"There could be misspellings," she added, explaining that this could be in any part of the address but mostly of her surname.
She confirmed that she had told Gardaí that the first line of her address would sometimes be incorrect and that a part would sometimes be missing from the name of the village.
She wasn't in a position to say who had written the addresses as, she said, his and his wife's handwriting were similar.
She said that the number she had for her brother was 087 2100407 and that the only phone she remembered him having was a HTC phone; she never remembered seeing him with a Nokia.
She was asked about a 083 number previously mentioned in the trial. She didn't recognise it.
She was told it was registered to a person called Goroon Caisholn and was shown the address to which it was registered. She said she didn't know anybody by that name and didn't recognise the first line of the address as being in her area.
She was shown the 086 number given at the time the 083 number was purchased. She agreed it was similar to her brother's number apart from one digit. She didn't know anyone with that number.
She agreed with Remy Farrell SC, defending, that sometimes her village would be referred to by only half its name. He gave the example of Castlecomer being referred to as Comer.
"Correct," she said.
The trial has heard that Ms O'Hara was last seen in Shanganagh, South Dublin on the evening of 22 August. Her skeletal remains were discovered at Killakee on Friday, 13 September 2013. A cause of death could not be determined.
The trial continues before Mr Justice Tony Hunt and a jury of five women and seven men.