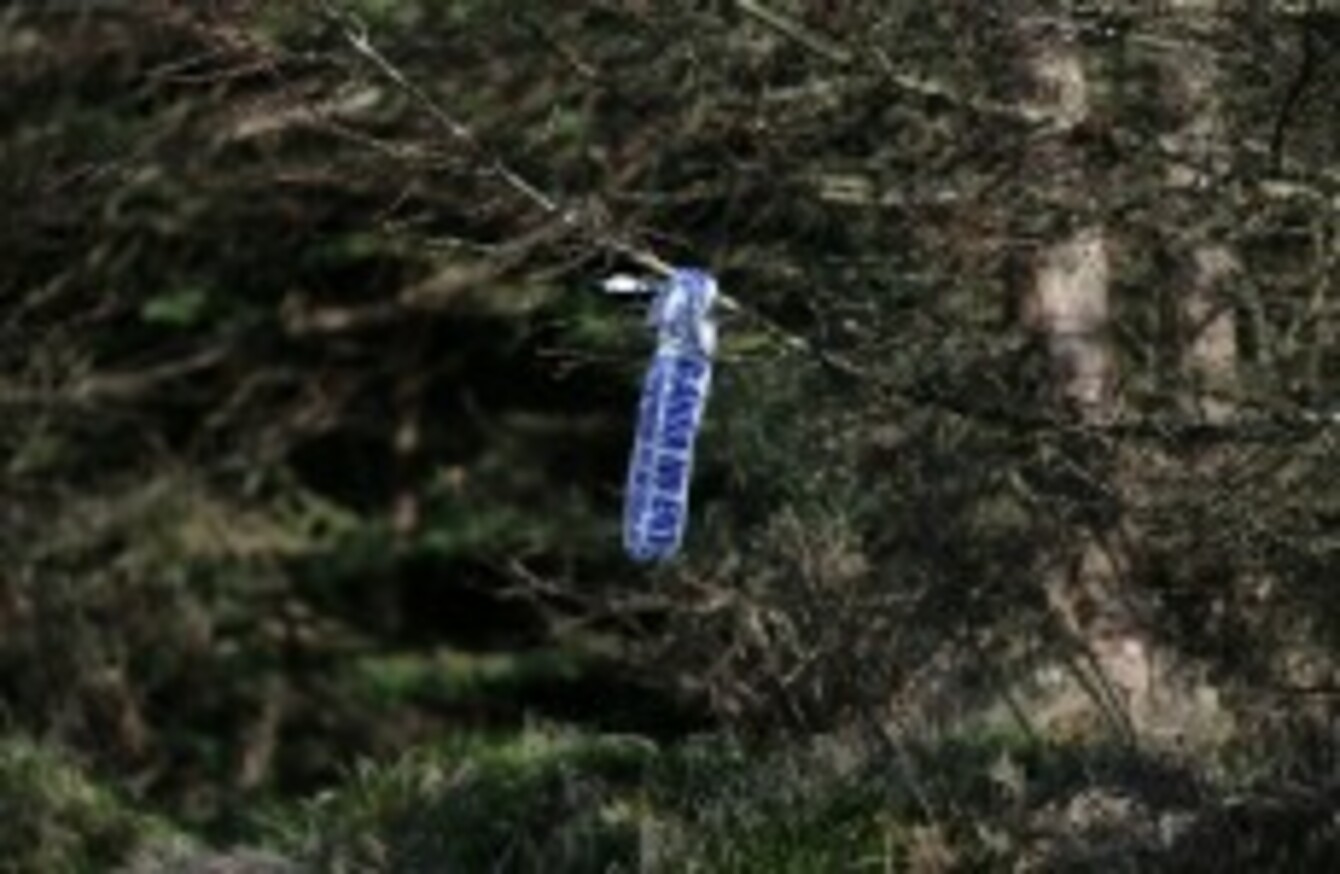 Kilakee forest in the Dublin Mountains where the remains of Elaine O'Hara were found on September 13 2013
Image: Niall Carson
Kilakee forest in the Dublin Mountains where the remains of Elaine O'Hara were found on September 13 2013
Image: Niall Carson
THE 12 JURY members in the Graham Dwyer trial will be offered debriefing support by the Courts Service.
In an unusual move, the jurors will be able to receive help from a confidential professional if they feel the need.
A spokesperson said such offers are "not commonplace" but that the Courts Service is "mindful of legal restrictions about disclosure around deliberations" so sometimes the need arises.
"This is not a usual occurrence but we can facilitate such supports, with guidance from the judiciary," a statement explained.
He said they are also "mindful of the vital role citizens play when they undertake their civic duty as jurors".
"Such service can exact a major toll on jurors in terms of the time dedicated to the task, attention to detail and legal argument, and also in terms of the seriousness of crimes and the nature of evidence presented."
The judge in the case, Justice Tony Hunt, thanked the jurors after they gave him their verdict, exempting them from service from 30 years.
He told them: "No doubt you're human like myself. When you're cut, you bleed. These things are not easy."
He also said he agreed with the guilty verdict 110%.
Disturbing and graphic
Throughout the trial, Justice Hunt had given them numerous warnings as witness testimony was due to become more disturbing and graphic.
During the first week of March, he warned jurors that what they were about to hear would be very difficult.
Dwyer sat with his head in his hands as the prosecutor read out a document, entitled 4Darci.doc, that was found on a hard-drive at his home.
The document was written in the first person and the author wrote about how he had fantasised about killing from the time he was a teenager.
He detailed how he considered finding someone suicidal or terminally ill, and noted that there were 400 to 500 suicides a year in a small country of four million people.
'Jenny's first rape' and horrific videos
A day later, the gruesome nature of the evidence was again alluded to as he warned jurors about another document, entitled Jenny's First Rape. It had also been found on a hard drive in the architect's home.
The author described how he chose a victim, and then threatened, raped and almost strangled her.
And then there were the videos. Thirty-eight clips, titled with names such as Blood2.mp4, featuring Dwyer with knives. Women, including Elaine O'Hara, were present in 35 of the videos.
One of the videos, labelled Clip21.avi, showed Dwyer swinging a knife at a bound Elaine O'Hara while having sex with her.
In another clip, a naked woman with her mouth covered could be heard screaming while a man appeared to push a knife into her.
The detective found 13 videos in a folder called J and another initial within the folder labelled Sub. The first one of these was called Attempted Breast Stab.mp4 and the content was related to the name of the file. The woman could be heard shouting 'F**king hell' during the clip.
#Open journalism No news is bad news Support The Journal

Your contributions will help us continue to deliver the stories that are important to you

Support us now
Another clip, called Bloodletting.mp4, showed a man with a knife behind a woman with her wrists tied. The camera then zoomed in on a fresh wound under her breast.
Detective Garda Wallace said that she found a document on the drive, which had been created in May 2005. It Was Just So Hot Walking along Grafton Street which was an account of a woman walking around a park before being raped and having blood drawn from her throat.
Cruel and manipulative texts
Over the two months of evidence, the jury also heard transcripts of hundreds of text messages sent between O'Hara and her killer. In them, she is the slave and he is the master. They ranged from cruel (calling her fat and ugly) to manipulative (offering her a baby in return for finding a woman for him to stab) and grotesque ("I want to find a suitcase you would fit in").
After taking in all that evidence, as well as technical testimony from psychologists, gardaí and crime analysts, the jury had numerous questions once they were charged earlier this week.
They also asked for a number of exhibits, as well as blown-up maps of cell coverage and videos of the accused's interview with gardaí. They were told they would get memos of the interviews, rather than videos.
They deliberated for seven hours and 33 minutes, taking in testimony from 200 witnesses over two months.
The Courts Service said that the jury were made as safe and comfortable as possible over the 45-day trial with "secure and modern accommodation in the CCJ complex, dedicated dining, recreation and meeting facilities in the building, and the provision of a dedicated minder for each jury".
The jury of seven men and five women found Graham Dwyer guilty of the murder of Elaine O'Hara on Friday afternoon.
Elaine O'Hara had been reported missing on 23 August 2012 when she failed to turn up to a volunteering job at the Tall Ships Festival. Her body was found over a year later in the Dublin mountains.
More from the trial: