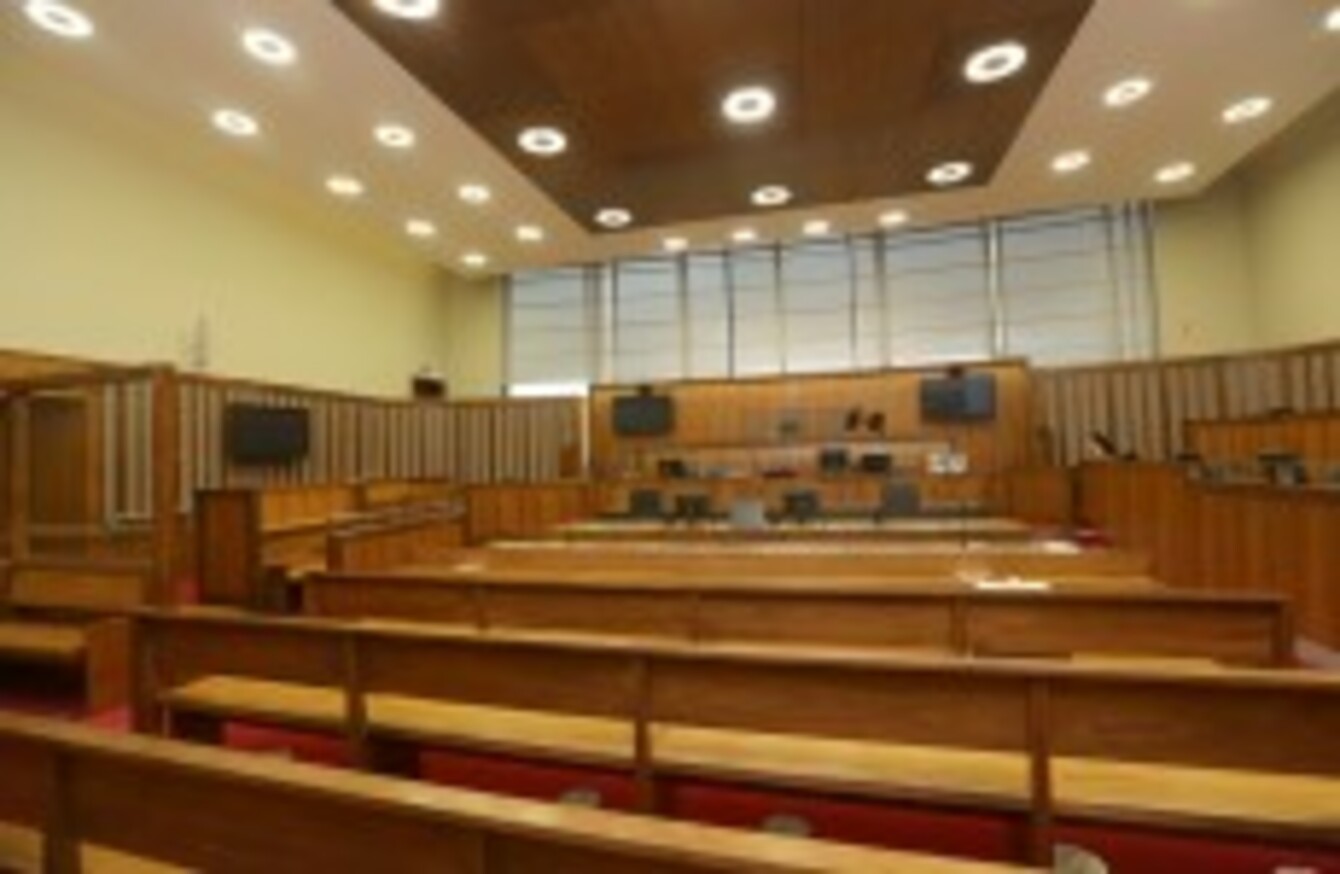 Image: Laura Hutton/Photocall Ireland
Image: Laura Hutton/Photocall Ireland
THE GRUESOME TRIAL of Graham Dwyer played out not just in front of the jury, the legal teams and the media – but also to the packed-out public seats day after day.
Court 13 in the Criminal Courts of Justice was a second home to many over the course of nine weeks.
Every day crowds gathered outside the court, waiting for a garda to open the door so they could scramble for a seat. As the trial went on, criticisms could be heard muttered through the room: "Why didn't they have it in a larger court? Surely they knew it would attract the masses?"
Front row seat 
There were even incidences where things got heated over a seat left vacant as someone nipped to the bathroom, with dozens standing for hours to glimpse a view of proceedings. Anything for a front row seat to the most grimly enthralling murder trial in town.
Busloads of people travelled from all corners of the country to see first-hand one of the most unusual trials that an Irish court has had the misfortune to host. People came from Mayo, Athlone and Donegal to catch a glimpse of the middle-class murderer suited and booted in his tie and shirt.
During the lunch break, hordes of people would gather outside, some with their home-made sandwiches, to discuss the latest.
It was a case that had it all: sex – unusual sex at that – murder and a middle-class family man apparently doing appalling things.
Curiosity
What was it about this trial that attracted the masses? Are we all inherently curious, plain nosey – or is it our public duty to inform ourselves of what's going on in our courts?
TheJournal.ie spoke to a number of people who have been seated in the public gallery for the trial.
Anthony Nolan from Clontarf has been at the trial since day one.
"I've been to a lot of trials, such as Dundon/Killeen and Ray Collins, but I also go to the ordinary cases too," said Nolan.
This case has really captured my attention, and everyone else's, it seems.
I am retired and couldn't come when I was working, but the courts are something I was always interested in. I would read the papers every day, but I never really understood what goes on here.
He added the courts are a great place for retired people to come during the day – it is fascinating and costs nothing.
"It's a lot different sitting in a court, hearing everything first hand, than reading it in the paper," said Nolan.
What has really impressed me throughout is the level of skill and education of the legal teams. Their sheer knowledge of the law is astounding, the way it just flows off their tongues. It really is impressive.
"Having sat through every day of the trial, I have to say, the quality of the police work in this case is to be commended. You couldn't fault it. From the phones, the texts, the cell data – everything – they really did a brilliant job, and I wouldn't have known about the massive workload that goes behind a case like this had I not attended here everyday."
I don't think people understand just how close in proximity everyone is. Dwyer is just a few feet away, and both families are right beside each other. Very tough, for everyone. There really are no winners here.
Speaking before the verdict, Nolan said, having listened to the evidence every day, he thought Dwyer was guilty.
"But you just never know how things will go," he said.
High profile case 
Edna McEvilly, originally from Mayo, but now living in Palmerstown, has also been attending the trial from the day it opened.
"The high profile of the case is what attracted me at first," she said.
This case has been a very real eye-opener to me. It really shows that you never can truly know anyone. It's quite unnerving.
I would read a lot of crime books, like Paul Williams, and others, so it was something I was always into. I could never get in to the courts when I was working.

I used to keep up to date with all the high profile court cases over the years. I used to rush home from work to catch the news to find out the latest info: 'has he gotten off, is the verdict in?' – it fascinates me.

I am retired, I think it is a great place to spend the day.
#Open journalism No news is bad news Support The Journal

Your contributions will help us continue to deliver the stories that are important to you

Support us now
"I've been here since day one, but having seen Dwyer sitting there, you never would have thought he was capable. That is what people are shocked about. Such a professional man, a family man – it's beyond belief this case," said McEvilly.
Edna was very sure Dwyer would be found guilty right up to when the defence gave their closing arguments.
"When Farrell [senior counsel for the defence] spoke, I said to myself: Well, I didn't think about it that way before'. He made me question what I had been thinking and it makes you think that there really are two sides to every story. But, I still think he will be found guilty."
Attending court 
Another woman said she is not an avid court attendee but said she just had to sit in on the case when she heard about it.
"It's just unbelievable. I don't think people ever thought something like this could happen in Ireland. It really has made me think," she said.
What fascinates me is that you never would have expected it from a man like him. If my daughter brought home some people in this room I would be upset, but if she brought home a man with the appearance of Graham Dwyer – a well-to-do man, well dressed, handsome, good job, I would have been pleased. He would have been a mother's dream.
She added that when she told people she was coming in to the court every day, people thought she was "mad".
"'But why?' I asked," she said, adding:
It is so interesting and it tells us something about us as a society. This is going on. You can't turn away from that.
Another woman who came to see the trial said curiosity had got the better of her.
"I thought I was a good judge of character until all this. It really just goes to show you, which is the scary thing."