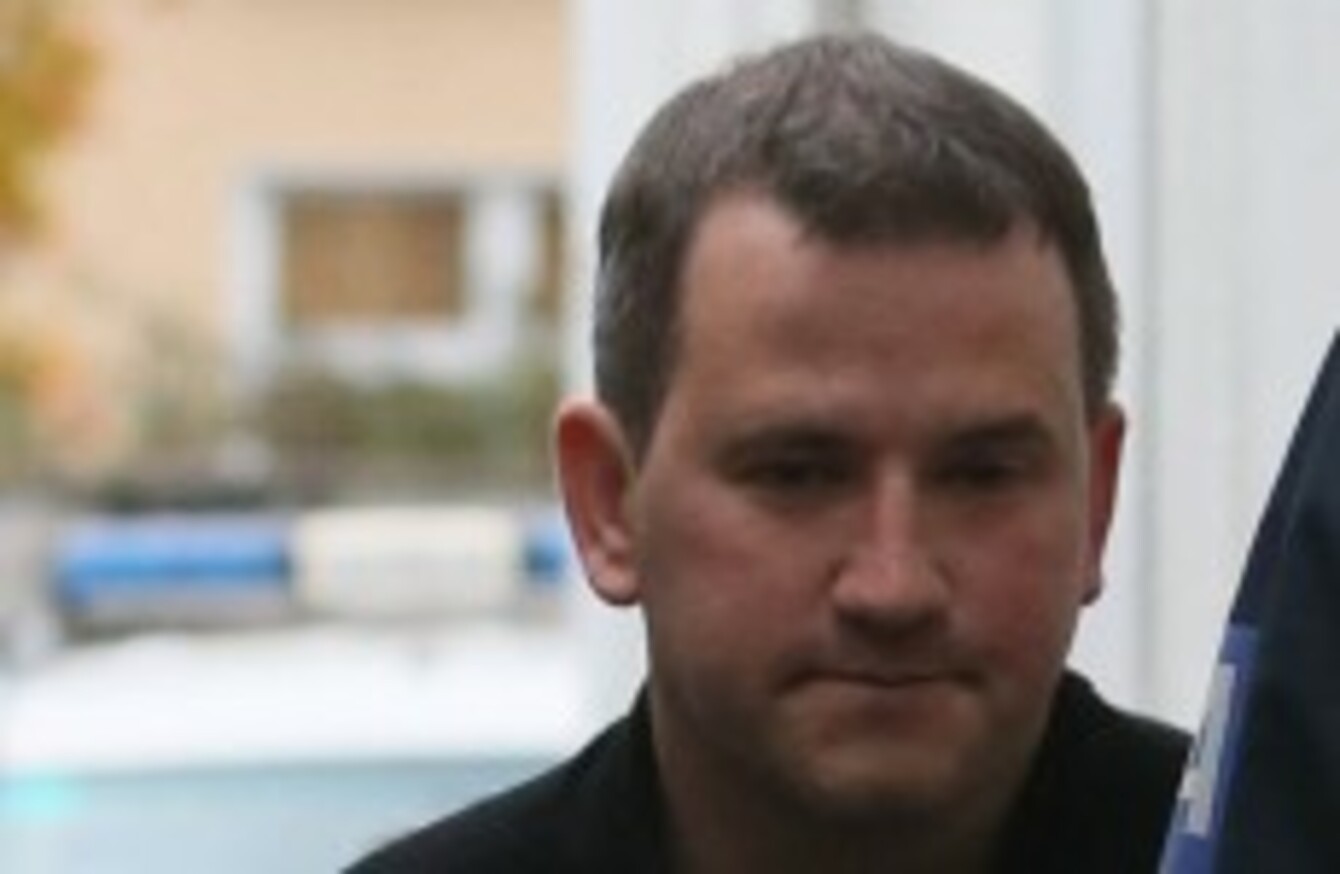 Image: Niall Carson
Image: Niall Carson
COURT ROOM 13 in the Criminal Courts of Justice where Graham Dwyer is on trial was packed with the media, members of the public, gardaí, and legal professionals yesterday.
It was 25 days in to the court case, and the courtroom walkways were blocked with people.
The atmosphere was highly charged as it emerged that Graham Dwyer's wife was to take to the stand.
Shortly after 2pm, escorted by gardaí, Gemma Dwyer, an elegant woman with a long blonde bob and wearing a navy dress, entered the courtroom.
She was led to the stand and was sworn in on the Bible. She began to answer questions about her husband, his hobbies and their family routine.
With her hair hanging low over her face, she told the court about how she met her husband.
Meeting in college 
She said they had both studied architecture in DIT Bolton Street in the mid-1990s, had dated, and later got married and had two children.
Mrs Dwyer was asked to then write the name of her children and their dates of birth on a piece of paper. This was presented to the jury.
Looking on in a navy suit and red tie, Graham Dwyer watched as his wife described him as being "fantastic" with computers.
She talked about how he was passionate about his model airplane clubs and would spend time practising in the evening and weekends.
He would often go to the club straight after work on Wednesdays and she said she would often go sailing on Thursday evenings.
Her husband had other hobbies too, she said, such as mountain biking. She said he would meet friends up at the Hellfire Club in the Dublin Mountains.
Love of cars 
Her husband bought many cars over the years, she told the court.
"There were a lot of cars," she said. "He would buy himself cars quite frequently. There were a few particular cars. He really liked cars."
"There was a Porsche 911 that he was particularly fond of. He kept it longer than any others… He called it his baby."
The couple owned a number of Audi cars over the years, including two Audi A3s, an Audi A4, and three different Audi TTs.
She spoke about how her husband was very unhappy about his son from a previous relationship smoking. "It upset Graham greatly," she said.
Mrs Dwyer spoke about how they juggled the care of their children when they were both working full-time, telling the court they had a childminder.
Children 
On a number of occasions when speaking about her children, Mrs Dwyer was visibly upset and sobbed, while holding her head.
She recalled the birth of one of her children in the National Maternity Hospital as being a happy time with lots of visitors. She said the birth of a child is "a wonderful time".
Her husband often went on camping trips, she told the court. Following one of these trips she said her husband met her and the children so they could go to the family day event organised by his model airplane club
She added that she would send Christmas cards and birthday cards to Mr Dwyer's sister Mandy, and also recalled how she threw her husband a 40th birthday party in a restaurant in Bandon on 15 September 2012.
During questioning about a spade which she had said she noticed was missing from her garden, she was shown a family photo of a swing set that was built by her father and Mr Dwyer for their son.
Looking at the photo she became upset. She identified the spade in court as the one she noticed had been missing.
Following cross-examination, she was led quickly from the court, avoiding the crowds of photographers and journalists waiting outside the building.
Graham Dwyer (42) is charged with the murder of Elaine O'Hara (36) at Killakee, Rathfarnham on 22 August 2012, hours after she was discharged from a mental health hospital.
The Cork-born father of three from Kerrymount Close, Foxrock, Dublin has pleaded not guilty to the charges.
The trial continues.