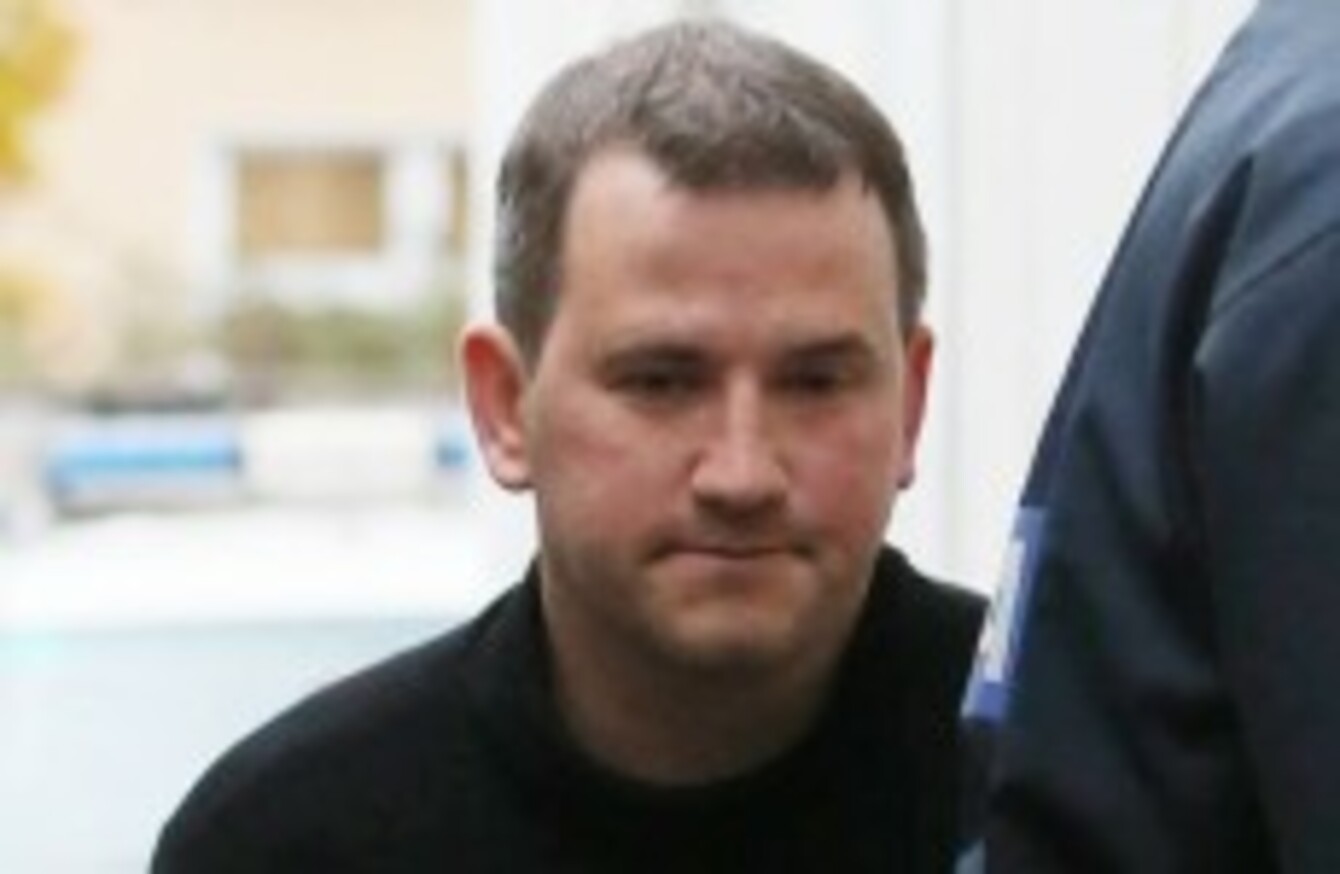 Image: Photocall Ireland
Image: Photocall Ireland
CLOSING ARGUMENTS CONCLUDED in the Graham Dwyer case yesterday – day 40 of the trial.
All week, members of the public queued up to get access to Court 13 in the Criminal Courts of Justice – and yesterday was no different.
Family members of the victim and the accused sat just a few feet from Graham Dwyer, the 42-year-old architect on trial for the murder of Elaine O'Hara on 22 August 2012.
He denies the charges.
The jury of five women and seven men heard a summary of a mountain of evidence that had been presented in court over the last two months.
Leading the prosecution, Seán Guerin SC continued on with this closing arguments from Thursday. He told the jury that Graham Dwyer had a thought-out plan to kill Elaine O'Hara for his own sexual gratification.
The prosecution told the packed-out courtroom that Mr Dwyer was "connected beginning, middle and end" to the disappearance and death of Elaine O'Hara.
He rubbished any suggestion that someone else was involved in her disappearance.
Mr Guerin said that Mr Dwyer had claimed in a letter to his wife that another man who was interested in "Real Madrid" and who "wore pink underwear" was involved.
However, Mr Guerin said that after trawling through documents, phones and data on multiple devices owned by Elaine O'Hara, there was nothing to suggest any such relationship or person.
Describing the accused as a "sadistic, brutal pervert with nothing on his mind other than murder" he outlined the prosecution's case that it was Mr Dwyer who was in contact with her via text messages through "untraceable phones".
A text message from Ms O'Hara asking what time they closed the recycling centre where she had parked her car at Shanganagh was key, the prosecution claimed.
"Ask yourself if that is someone who is suicidal?" Mr Guerin addressed the jury.
He said she wanted to ensure that she would get home, rest, and get up to go to an event she had been looking forward to, he said.
"When engaging with the evidence I don't know how you could say she was suicidal," Mr Guerin said.
He said the person who had the phones was key, adding "there isn't anyone else who had the phones other than Mr Dwyer".
Who had the phones is who took Elaine O'Hara.
Defence
Once Mr Guerin concluded his speech, Mr Remy Farrell, defending, rose to address the jury.
Earlier in the week, the defence had concluded its evidence in just under 30 minutes, calling three witnesses.
He read to the packed courtroom the opening lines of a graphic account of a rape and murder which had been found on Mr Dwyer's hard-drive.
The document stated that the accused had fantasised about killing since he was a teen and that he could decide who lived or died – just like his hero, God.
He said that these were the undisputed words of his client, Mr Dwyer.
Mr Farrell said that this was an unusual way for the defence to begin closing arguments. He told them he was not there to sell the jury the idea that his client was a nice guy, and he was not there to try and sell the idea that a BDSM was a lifestyle choice.
"It's not possible for me to suggest from evidence you have seen or heard can be characterised as even close to normal. I'm not going to try and do that."
Mr Farrell told the jury there was a lot of evidence bringing the prosecution so far, but no further. He said there was a gaping chasm in the case.
"Jurors are required to do one thing and one thing only. Try on the evidence and only evidence, not on a gut reaction."
He said that the State had deliberately put all of the evidence that was problematic at the very start.
"Does anyone really remember the State Pathologist's evidence now?" he asked.
Do any of you remember any of the evidence you heard before those videos?
Phones
He said gardaí had devoted major resources to attributing the phones, but he said they had brushed aside other aspects, like Mary Crosbie seeing a woman crying at Shanganagh Cemetery on the day Elaine O'Hara went missing.
He said the gardaí had latched on to the idea of a hunting knife being the weapon, as it had been ordered by Mr Dwyer and was then found to be missing.
He said the rusty blade found near the remains of Ms O'Hara was one of the "great mysteries" of the case and was discounted as evidence. When the book of evidence was served, the gardaí were told that the hunting knife that they said was hugely important was actually in Mr Dwyer's office, and Mr Dwyer drew them a map to this effect, he said.
"Cast a cold and rational eye over the evidence, you need to do it in a way the gardai in this case didn't," he said.
Mr Farrell said Det Sgt Peter Woods said on the stand that this was "hugely significant" there was blood found on it.
He said it was "utterly absurd" to suggest that because there was no forensic evidence on a knife, that it must have been used and then cleaned.
"They are inviting you to draw the conclusion that because there isn't forensic evidence that it's all part of some cunning master plan and further proof of guilt."
He said the prosecution was "inviting you to see that the absence of forensic evidence is part of a cunning master-plan and even more proof of guilt".
Quite an extraordinary degree of over-reach… trying to put square pegs in to round holes .
Mr Farrell said there must have been an awful lot of blood if the stabbing of Ms O'Hara had taken place in the way the prosecution suggested.
"Where is it?" he asked.
He said the only theory put forward by Mr Guerin was that Ms O'Hara was stabbed – but Mr Farrell asked the jury to question if a murder had taken place at all.
Internet searches
He questioned aspects of Ms O'Hara's personality, stating that at one point she mentioned having her sister killed.
He said she had carried unsavoury searches on the internet about the stabbing of women and prostitutes, and asked if we should believe she wanted to do this in reality. He said he did not believe that was the case, but said it was fantasy.
At this point Elaine O'Hara's father stood up and left his seat.
Mr Farrell also mentioned a conversation she had about suicide the night before she was discharged from hospital.
"More telling was perhaps when she went missing their reaction was to go to Shanganagh Cemetery to see if she was there and her car was found," he said.
"A telling reaction and one you can draw your own conclusions from."
He said that on each occasion throughout the trial that the possibility of suicide had been raised, the prosecution attempted to establish that she essentially "skipped out the hospital door that day".
There had been a remarkable degree of cherry-picking by the prosecution, Mr Farrell said.
"You may well find yourselves at something of a cross road here," he said.
"If you have two possibilities you must respect the one favourable of the defence."
He said the fantasy documents were used like a "huge tub of polyfilla" and any time there was a gap in the case, they would be inserted as the evidence.
He said men who had been in contact with Ms O'Hara and who had come forward, were the subject of considerable scrutiny.
"I think the following must be said for them. They did their civic duty," he said.
The reward for having done that was to have their faces on front pages of newspapers and their names trumpeted to all and sundry, because they had different interests, and different is bad.
He also addressed the public attention the trial had attracted.
Mr Farrell said there would be books written and movies made about the case, speculating what actors would the prosecution and defence, joking that Benedict Cumberbatch will play Mr Guerin and George Clooney will play himself. He added that extras would play the jury.
He said the trial was a public one and there was a "very real invisible pressure" on the jury.
Next week
Mr Farrell took his seat and the judge said he would charge the jury on Monday.
Addressing the jury, he said they had seen Mr Dwyer "warts and all". He said there were aspect of his life that the jury would find unattractive, but he said he was not on trial for those things.
He said that Mr Dwyer was a man with no previous convictions who appeared before them in a "harsh light", but that they must use their rationale when deliberating next week.