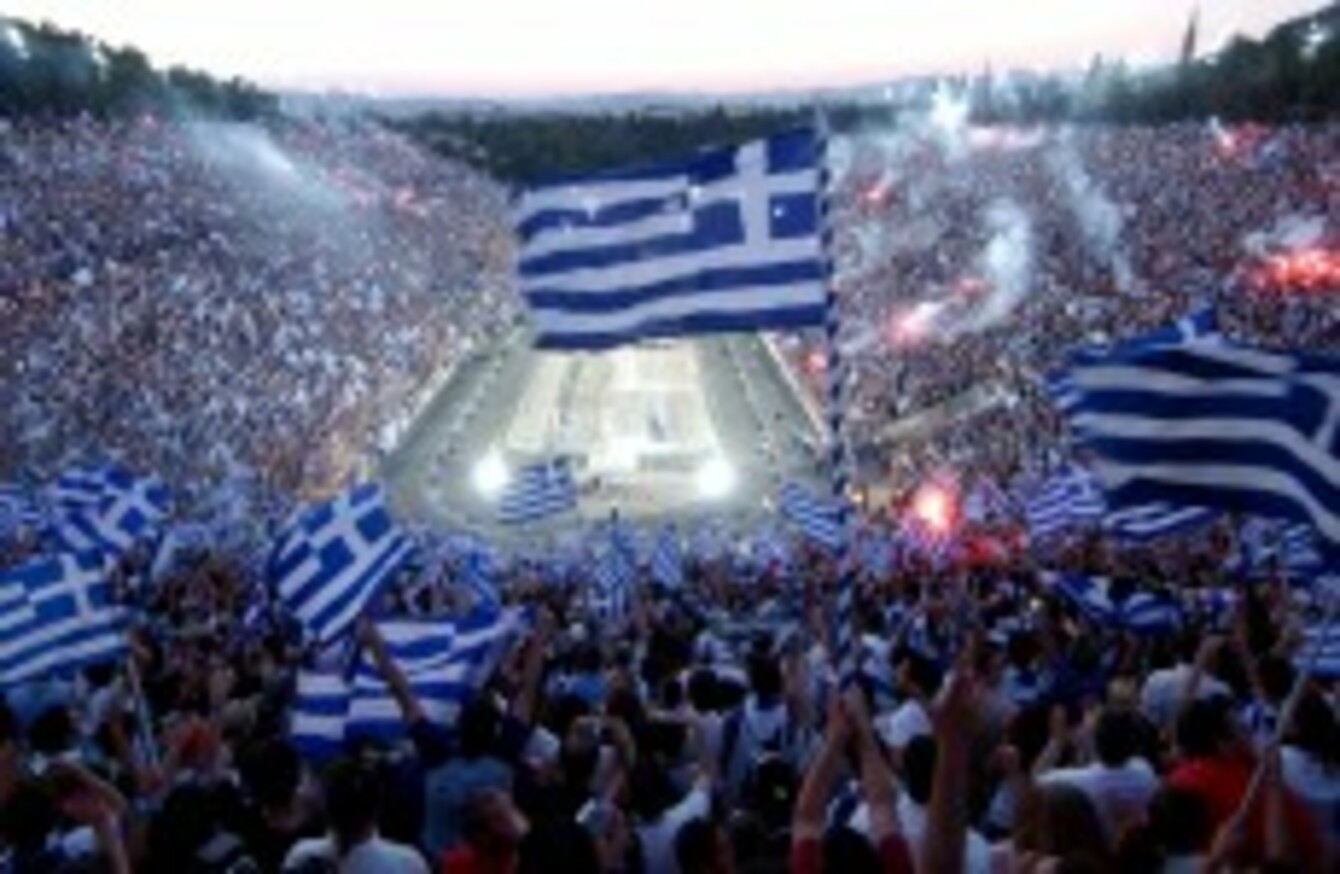 Image: PETROS GIANNAKOURIS/AP
Image: PETROS GIANNAKOURIS/AP
GREECE IS TO buy back €31.9 billion of its bonds from private investors at just over a third of their face value, the country's debt agency has said, lightening its crushing debt load and meeting a key condition to receive vital rescue loans.
But the deal will cost slightly more than originally budgeted, and must be approved by bailout creditors who are lending Athens the necessary funds.
The agency said in a statement it will pay banks, funds and other private bondholders roughly 33.8 per cent of the bonds' face value – a significant loss for some, but a highly attractive option for others who bought Greek debt at knock-down prices only a few months ago.
The process will shave some €20 billion off Greece's €340 billion national debt, which is now mostly held by its bailout creditors — its European partners and the International Monetary Fund.
The yield on Greek 10-year bonds dropped to about 12.6 per cent this afternoon, its lowest since the March write-off and a sign of greater investor confidence in the country's ability to manage its debt. The Athens stock index was up 0.5 per cent in afternoon trading.
The government had no immediate comment on the result of the deal, saying it would await a meeting of European finance ministers tomorrow, who must first sign off on the buyback going ahead.
Under the terms of the draft proposal, Greece would spend €11.3 billion of its bailout funds on the bonds — more than the €10 billion initially budgeted. The question remains whether bailout creditors will accept the extra outlay.
Jonathan Loynes, chief European economist at Capital Economics, said the required additional cost was unlikely to derail the deal. "It would be extraordinary if the whole thing fell apart over an amount that small," he said.
He said it was a relief that the deal had been successful because there was a danger that some investors might have held out for better terms.
"They're over that hurdle and that's all good news, but the major challenge is to try to achieve the lasting economic growth that really is going to be needed if the debt ratio is going to come down in the way it's predicted," he said.