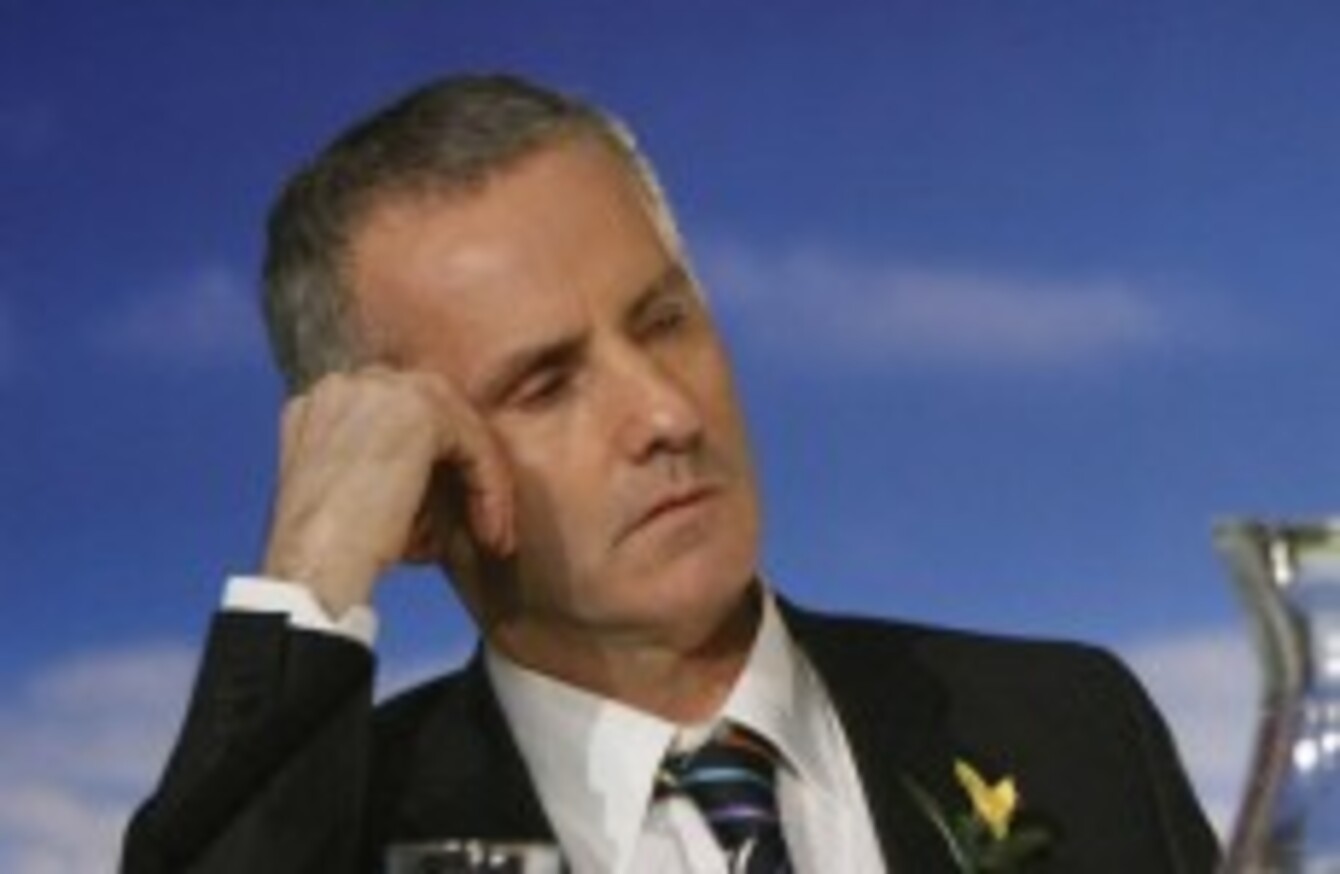 Image: Niall Carson/PA Wire
Image: Niall Carson/PA Wire
A GREEN PARTY junior minister has been forced to delete an entry from his blog in which he mused about the possibility of introducing a Property Tax, after leaders complained that it went against government policy.
Ciarán Cuffe (pictured), a junior minister at the environment, transport and agriculture departments, wrote a post that proposed the introduction of a self-assessed property tax which would leave property owners paying between €200, €400 or €600 depending on the floor area of their homes.
Cuffe wrote:
"[...] an alternative to a hike in income tax rates on middle income earners would be to take the radical step of abolishing (or dramatically reducing) stamp duty on homes and introduce an annual levy based on the size of the house. Maybe large homes could pay €600 a year, medium sized home €400 and smaller home €200.

"How would you define this? A home over 200 sq.m might be at the larger end of things, and under 100 sq. m could be in the smaller category. It all could be done by self-assessment. If home-owners couldn't pay, then the levy could remain as a charge on the home when it eventually changed hands.

"I'd say such a charge could raise the guts of several hundred million, and would be more equitable than a rise in income tax."
The entry, originally posted on Wednesday, was deleted and then reposted in a curtailed form on Cuffe's popular blog, Cuffe Street, on Friday. The unredacted version, however, remains cross-posted on Cuffe's official political website.
The post was edited with the offending section removed "following consultation with colleagues". The Sunday Tribune reports that Cuffe edited the piece voluntarily.
Despite the withdrawl of the comments, however, the fact that a senior Green TD has gone against the party's official policy on a property tax means it is possible that such a tax could well be introduced in December's budget.