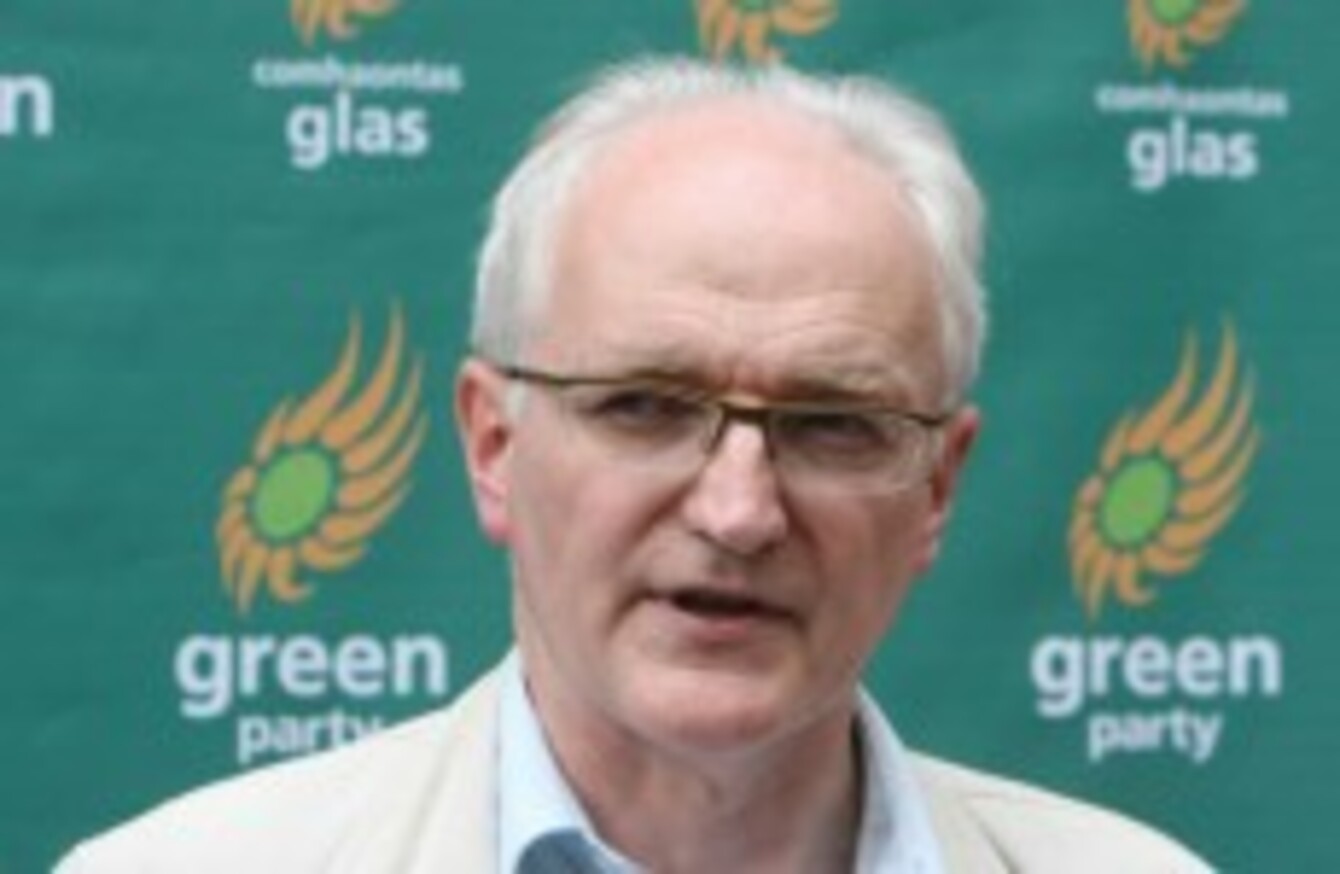 Image: Niall Carson/PA Archive/Press Association Images
Image: Niall Carson/PA Archive/Press Association Images
Updated 14.00
THE GREEN PARTY has announced that it will stay in government to pass December's budget – but that it then wants a general election to take place.
Speaking today, John Gormley said that the party would pull out of government at the beginning of January and wanted a general election to be held in the second half of the month.
Gormley said:
We have now reached a point where the Irish people need political certainty to take them beyond the coming two months. So, we believe it is time to fix a date for a general election in the second half of January 2011.
Gormley said the party wanted to oversee three issues before January:
Producing a four-year plan
Delivering the 2011 Budget
Finalising the shape of funding support from the EU and IMF
Once those matters had been taken care of, which was likely to be in early January, the party would withdraw from the coalition.
In the minutes before Gormley announced the party's plans, Paul Gogarty TD tweeted that the party would soon be going "on record non-cryptically about a decision we made on Saturday".
Minister for Finance Brian Lenihan had this morning denied that the Greens were considering any such a move – despite it seeming that the party had been discussing the issue for some days.
Lenihan had said this morning that the Greens were "very, very loyal partners" and that he had heard "no suggestions" they Greens were going to call for an early general election.
This afternoon Michael Lowry and Jackie Healy-Rae both said that their support for the Budget was "unlikely", meaning that a general election could potentially take place even before the Greens were set to call one.