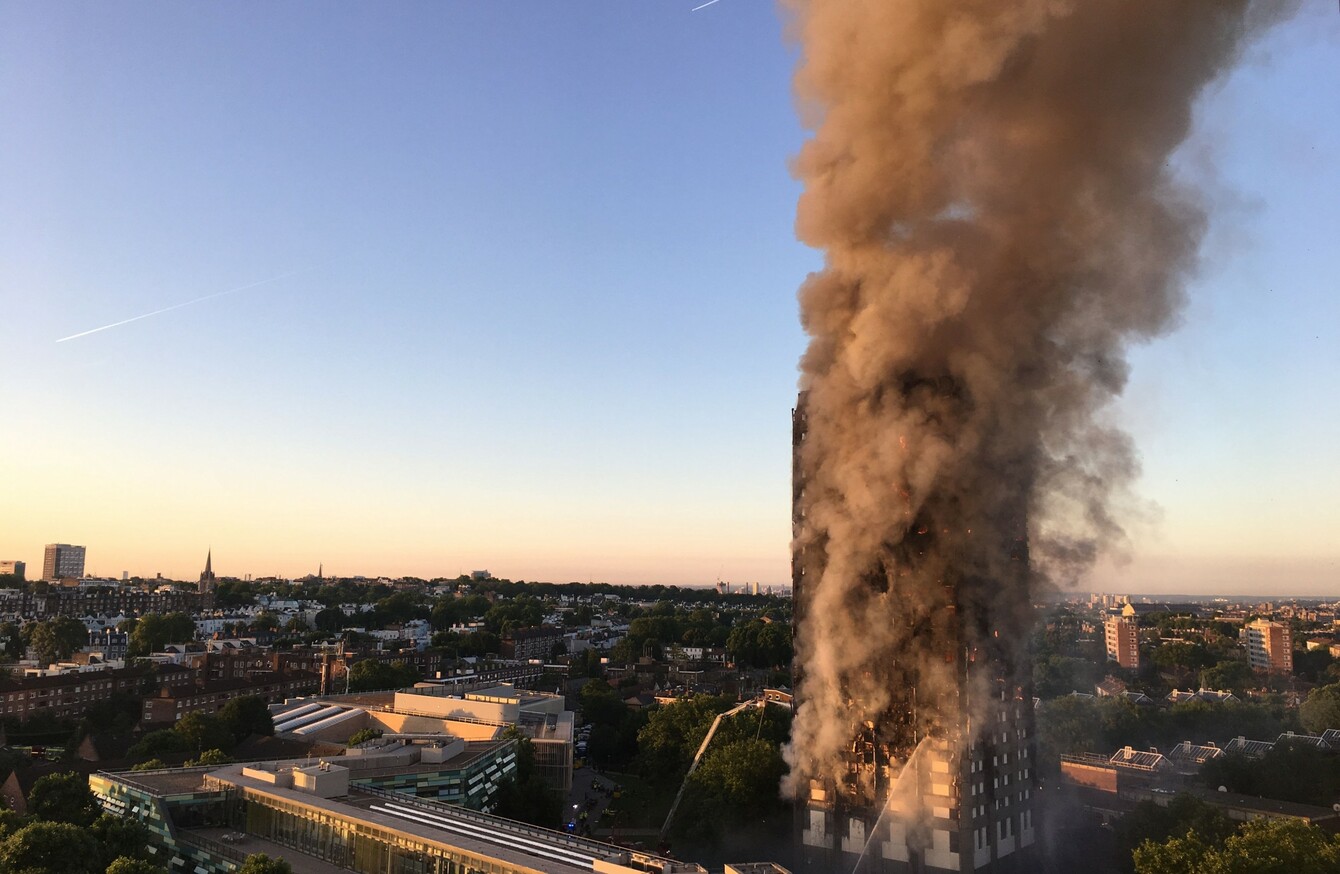 Image: PA Wire/PA Images
Image: PA Wire/PA Images
THE DEATH TOLL from Wednesday's tower block fire in London has risen to 30.
The Met Police confirmed the news this afternoon, adding that the number will increase.
Metropolitan Police commander Stuart Cundy told the media that the building, which caught fire on Wednesday morning, is in a hazardous state. Police do not believe that the fire was started deliberately, but Cundy vowed to get to find out "what happened and why".
"If criminal offences have been committed it is us who will investigate that."
He said that fires which had been breaking out up until this morning were not burning at present and that authorities were now confident that the fire had been extinguished.
He added that there is not expected to be any survivors.
"Sadly we do not expect there to be any survivors," he said.
"I do believe the number will increase."
He said he could not confirm the number of missing people, but said anyone who was being treated in hospital had been identified.
One of the victims has been named as artist Khadija Saye, according to a tweet by her friend and Labour MP David Lammy.
Grenfell Tower was home to around 600 people and whole families remain missing after the fire, which forced residents to flee through black smoke down the single stairwell, jump out of windows or even drop their children to safety.
The fire affected all floors of the 24 storey building, from the second floor up, and at its height 40 fire engines and more than 200 firefighters were at the scene.