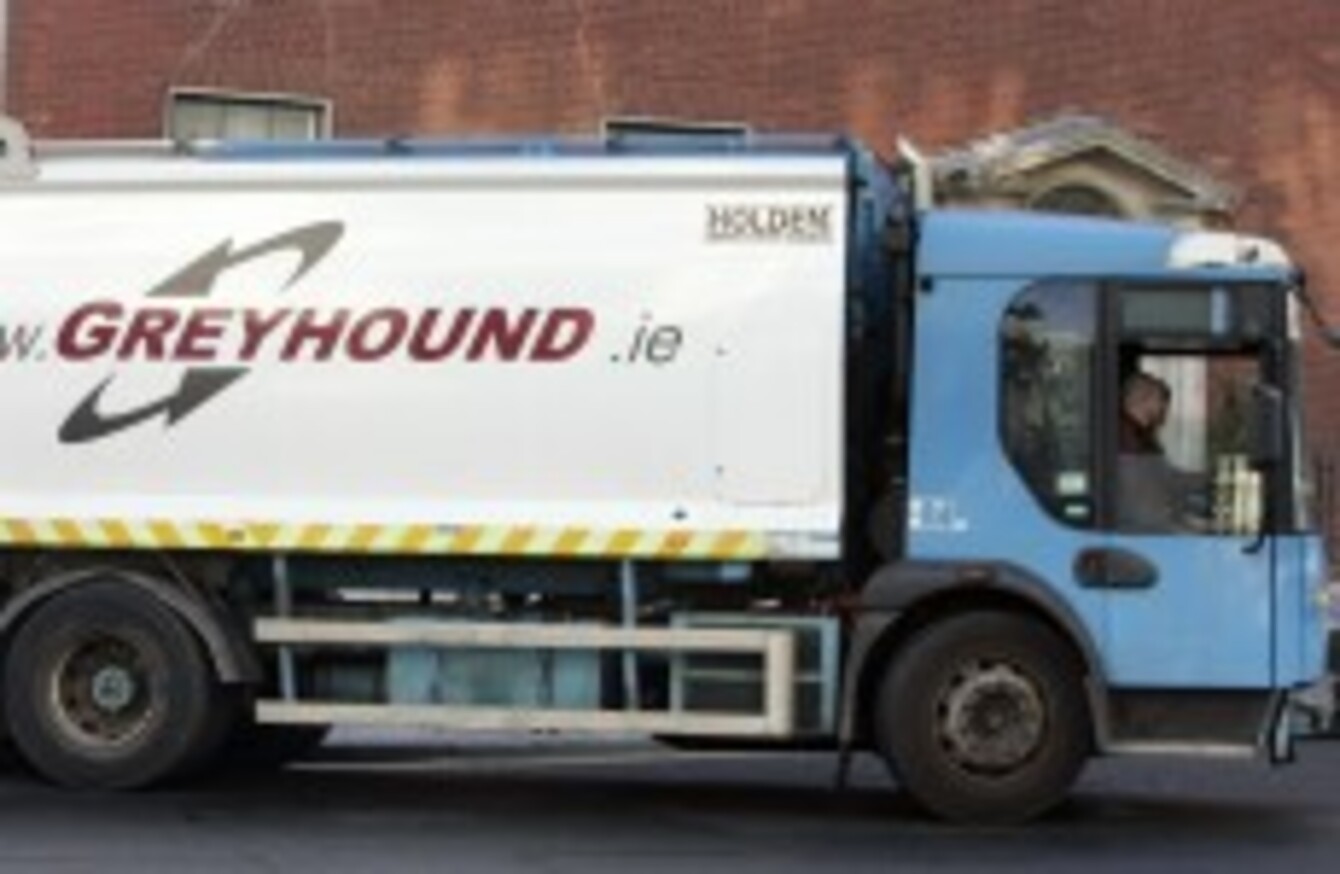 Image: Mark Stedman/Photocall Ireland
Image: Mark Stedman/Photocall Ireland
PLANS BY WASTE collection company Greyhound to increase the cost of bin charges for households in Dublin city have been criticised as a 'rip off' and a 'farce'.
The company, which took over the waste collection service from Dublin City Council at the end of January, will bring in the price increase from next week (1 July).
Greyhound has sent a letter to customers which says that there will be an increase of €1 for each lift of a black bin, which currently costs €6 per lift. The company says that the price rise is to cover the increase in the Government landfill levy.
Dublin West councillor David McGuinness (FF) said that the rationale for the increase is spurious and does not stand up to scrutiny.
"Dublin residents deserve better than this rip off," said McGuinness.
Sinn Féin councillor Micheál Mac Donncha said that the price increase was another burden on hard-pressed householders in Dublin city.
"The setting of charges is now in the hands of the private company and householders will have to dig deeper from July in order to maintain its profits," said Mac Donncha.
It had been known when Greyhound took over the waste collection service from Dublin City Council that there was to be a price increase in the summer but the exact amount had not been made available.
Earlier this week Dublin City Council confirmed that it has removed almost 50 public bins in residential areas in a bid to stop people from dumping domestic rubbish in them.