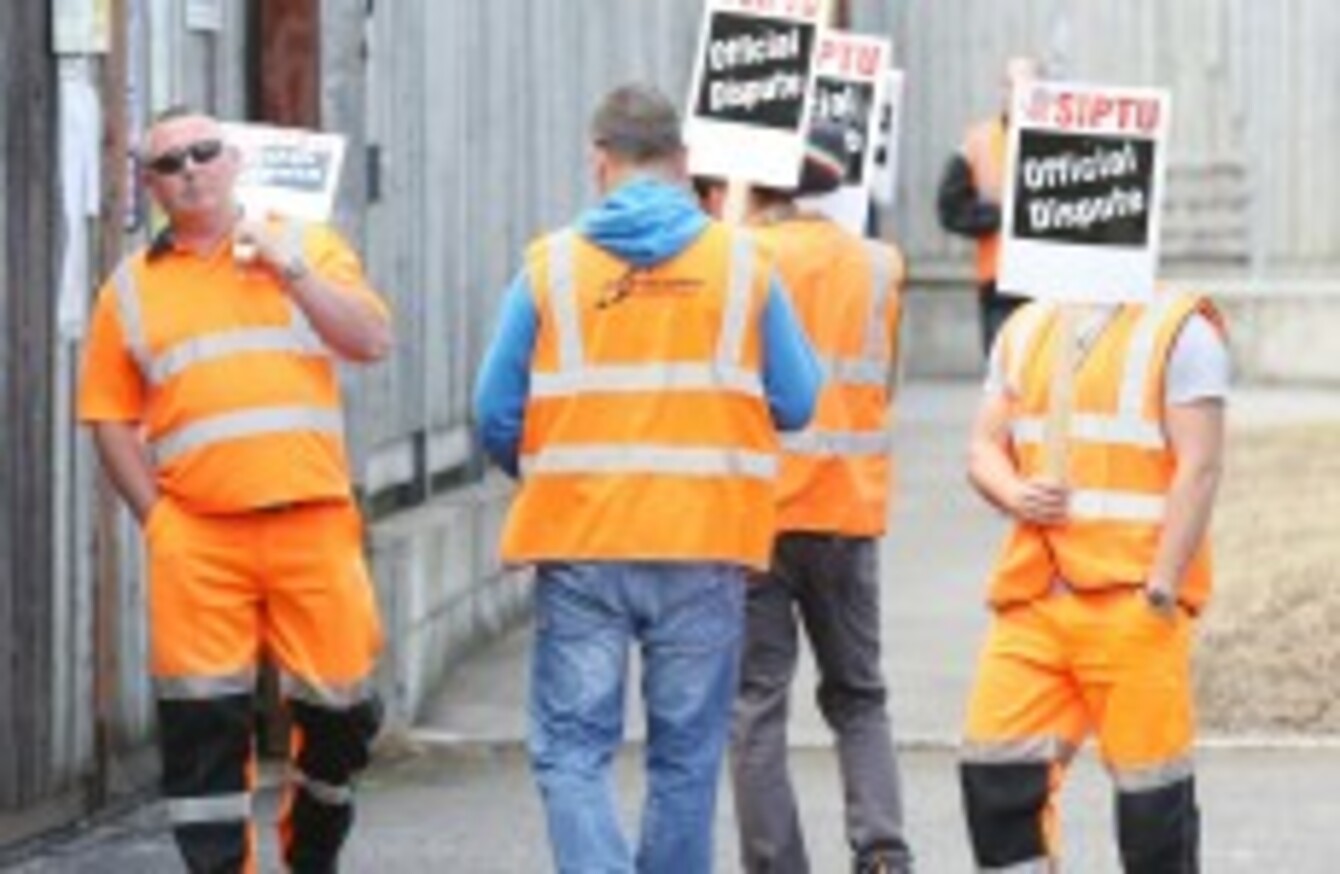 Image: Sasko Lazarov/Photocall Ireland
Image: Sasko Lazarov/Photocall Ireland
THE UNITE TRADE union has today donated €10,000 to support the 70 Greyhound Recycling workers in Dublin who are currently on strike.
The dispute arose after workers rejected a Labour Court recommendation that pay should be reduced. Unite's regional secretary Jimmy Kelly today visited workers on the picket line outside the Clondalkin recycling plant and presented a cheque to the SIPTU Greyhound Workers Support Fund.
He told workers that they can count on the solidarity of the entire trade union movement.
"We are sending a very clear message from this picket line to Greyhound: you are not simply dealing with a small group of workers," he commented. "You are dealing with the trade union movement."
Members of Unite and of other unions know that the treatment being meted out to Greyhound workers represented by SIPTU is the concern of all workers and all unions. The workers can count on our solidarity.
SIPTU shop steward Jesse Hughes said the solidarity shown by trade union members across the country is "reinforcing our resolve to see this dispute through to the end".
He said the donation, along with other donations, will mean they can continue with their industrial action "until the company realises it can not treat its workforce as if it was 1913″.
Greyhound owner Michael Buckley has previously said the company needs to get to a certain level of savings or there "will be no jobs for anybody". He said the emergence of a number of other bin collection and recycling services has made competition fierce.