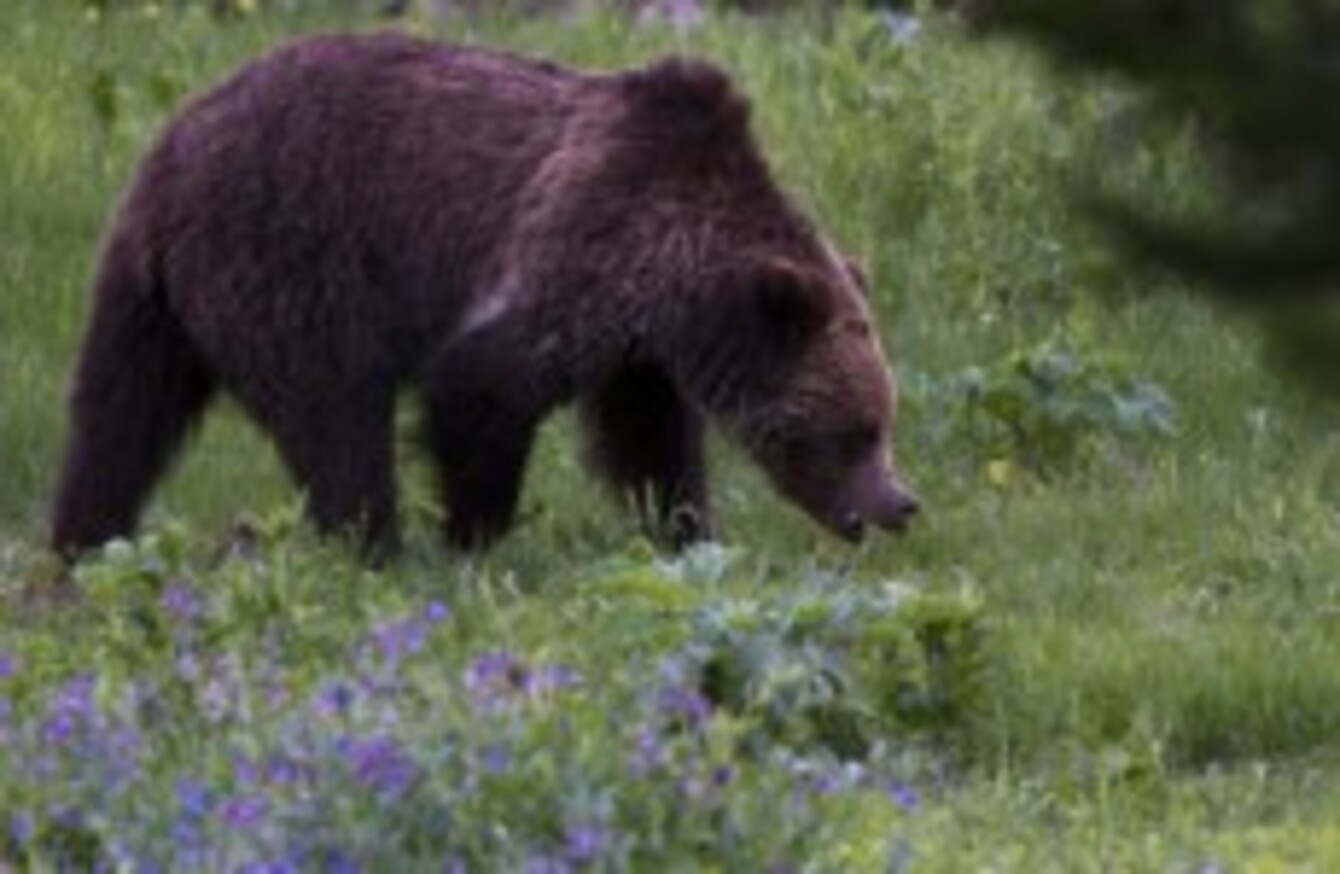 Image: AP Photo/Jim Urquhart
Image: AP Photo/Jim Urquhart
A FEMALE grizzly bear fatally mauled a man and attacked his wife when the two hikers accidentally came across the bear and her cubs in Yellowstone National Park in the US yesterday.
A  group of hikers nearby heard the woman's calls for help and contacted park rangers, Reuters reports.
Yellowstone spokesperson Linda Miller said it initially appeared that the bear had acted naturally in attacking, given that her cubs were there. Miller said that on that basis the bear would not be killed.
The bears involved have not been captured; only bears which have repeatedly confronted humans are moved.
USA Today reports that this is the first human fatality caused by a bear since 1986. Park officials said that such attacks are extremely rare.
The US National Park Service which oversees Yellowstone has compiled a list of ways to minimise danger when encountering a bear.  It advises against running and climbing trees and says that hikers should make loud noises as they walk so that bears hear them coming.
This is the peak time of the year for visitors to the 2.2 million acre park, which lies mostly in the state of Wyoming but also spreads out into Montana and Idaho.
Park officials have closed all trails and backcountry campsites in the area where the attack occurred and have posted warnings along the trail.
- Additional reporting by the AP