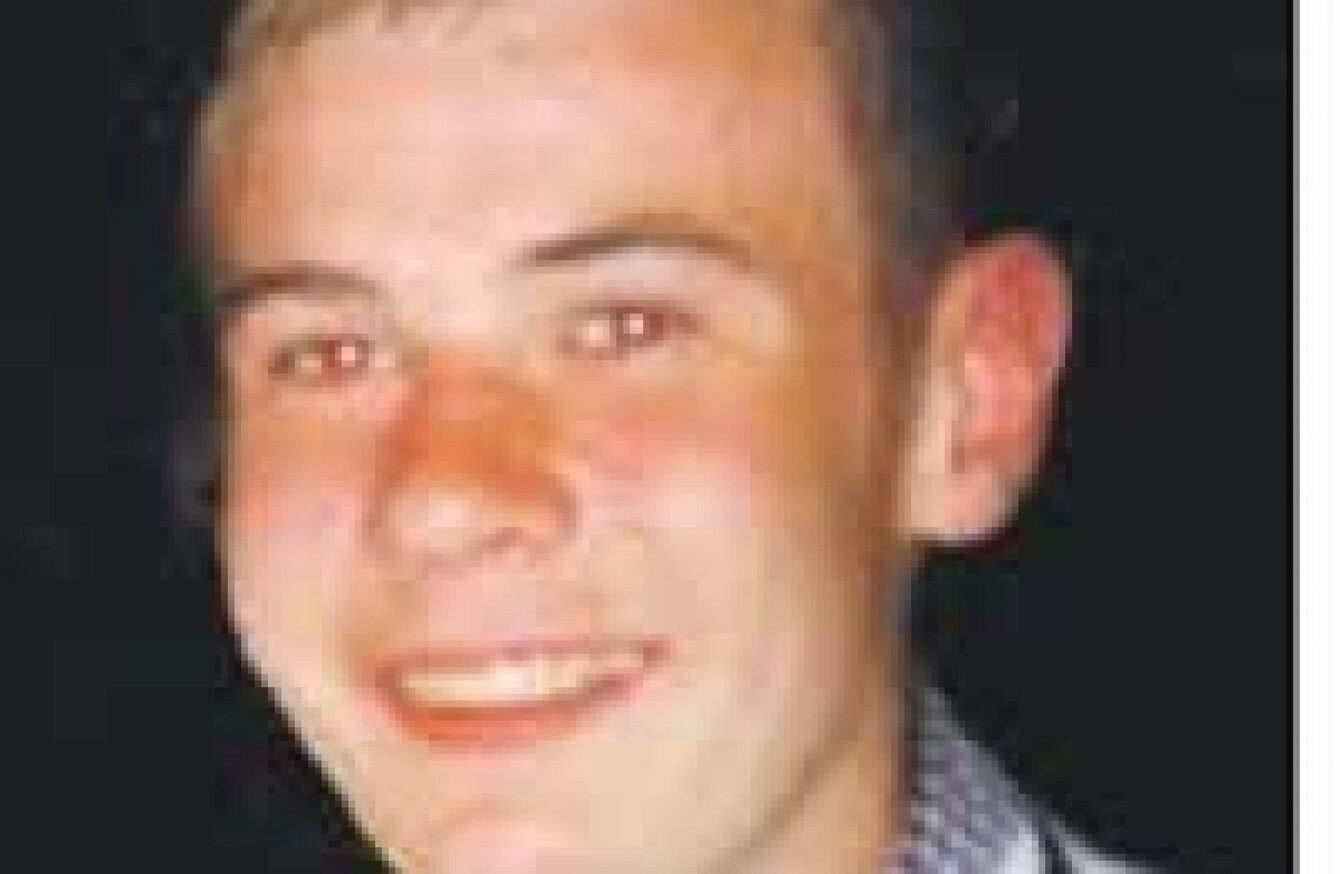 Image: Garda Press Office
Image: Garda Press Office
GARDAÍ HAVE RENEWED their appeal for help in solving the 17-year-old case of missing person Aengus 'Gussie' Shanahan, who was last seen in Limerick on 11 February 2000.
Shanahan, (20), a former security man at Dell computers, Castletroy, was last seen leaving Coopers Bar, Joseph's Street, around 10.30pm.
Despite many tip-offs and possible leads over the years, the Shanahan's continue to seek answers. Nancy Shanahan, (74), passed away last May, not knowing what happened to her son.
Shortly before her death, 15 years after suffering a stroke which left her wheelchair bound, she made what was to be her last appeal.
"I miss him everyday; I'd love to know what happened to him and I'd love to know where he is before I die," she said.
Speaking today, Gussie's father Bob, (73), said: "Nancy died not knowing what happened to Gussie.
All we want as a family is for someone to tell us where his skeleton is so we can give him a decent burial alongside his mother.
"I just hope we get some closure, so it doesn't sit on the shoulders of the next generation of the family, and the one after that. Aengus would be an uncle to five now; we all miss him," he added.
Waltzing to The Fureys 'Red Rose Cafe'
At the time he vanished without a trace, 'Gussie', the youngest in a family of four, had been living with his parents at Ashbrook, Ennis Road, Limerick.
In a touching tribute to Nancy, at her funeral mass, Gussie's older brother Riobeard told mourners his mother was finally "waltzing with (Gussie) in heaven".
"When Aengus saw that she may be having a bad day he would turn on The Fureys 'Red Rose Cafe', and they'd have a waltz around the kitchen. Hopefully they are now having their waltz at the gates of heaven one last time," he added.
The Shanahan's have lived in torture, not knowing what happened to Gussie. They have also had to live under a shroud of speculation that Gussie was killed by a criminal gang who buried him under concrete.
Speaking at his wife's funeral, Bob Shanahan said: "A complete and utter hole has been left in my life now."
Nancy Shanahan's nephew, Fr Aquinas Duffy, who concelebrated her funeral mass, said Nancy had "begged" him not to give up hope that Gussie would be found.
"It broke Nancy's heart," he added.
Appealing for fresh leads today, Sergeant Justin McCarthy stated: "It has been established that [Gussie] left [Coopers] bar on his own at 10.30pm and walked from there onto Old School House lane, which connects with Barrington Street; That is the last sighting of Gussie."
He appealed for anyone with information, and particularly taxi drivers who may have seen something suspicious on the night he disappeared, to contact gardaí in confidence.
Witnesses were asked to make contact with Roxboro Road Garda Station on 061-214340, or the Garda Confidential Line on 1800-666-111, or any garda station.