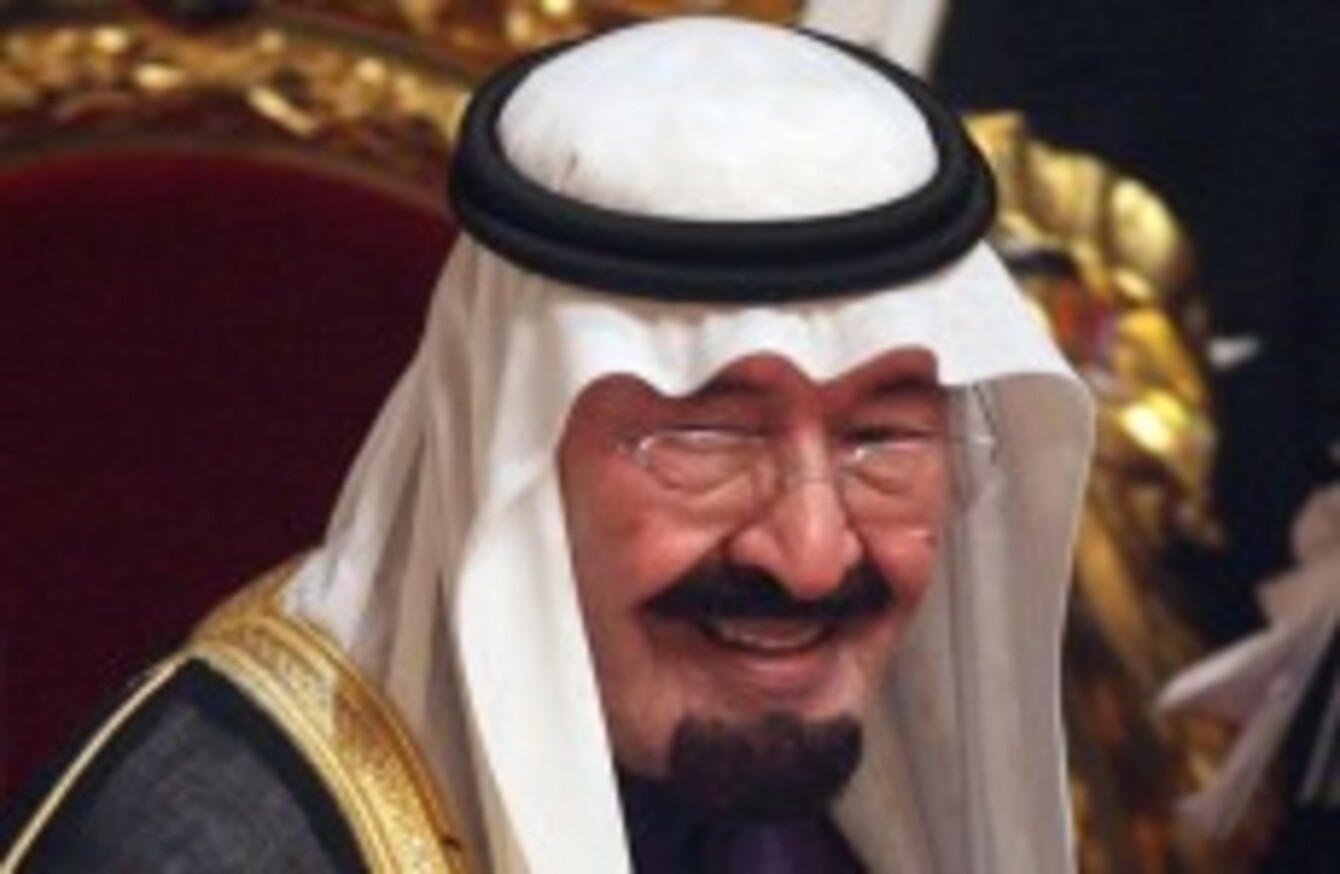 Image: PA Wire/Press Association Images
Image: PA Wire/Press Association Images
THE GOVERNMENT IS reviewing when to fly the national flag at half mast over Government Buildings and other Departments when a foreign head of state dies or as a mark of respect.
The half masting of the flag last month following the death of King Adbullah of Saudi Arabia raised some eyebrows, with Ministers and the Taoiseach fielding questions from Deputies on why the action was taken.
A review was initiated mid-January, a spokesperson for the Department of The Taoiseach said.
There were some discrepancies over where the flag was lowered following the death of Abdullah. Responding to questions earlier this month, the Taoiseach said the flag was flown at half mast over Government Buildings, Áras an Uachtaráin, Leinster House, as well as the Departments of Agriculture, Arts, Transport, and Foreign Affairs.
"The decision to half-mast the flag was made in light of advice from the Department of Foreign Affairs and Trade and our Embassy in Riyadh," Enda Kenny said.
However, despite this being the source of the advice, the Minister for Foreign Affairs said the flag was not flown at half-mast over this Department.
Sinn Féin TD Sean Crowe also picked up on some previous occasions when the flag was not flown at half mast.
In a parliamentary question, he noted that the national flag was not flown at half-mast for the deaths of the President of Malawi, Bingu wa Mutharika, the Prime Minister of Ethiopia, Meles Zenawi, and the President of Zambia, Michael Sata.
He noted that Ireland has close connections with these countries "through the provision of Irish Aid and through having embassies assigned to them."
The Taoiseach's response was brief:
My Department is currently reviewing the policy on arrangements for the half masting of the National Flag over Government Buildings.