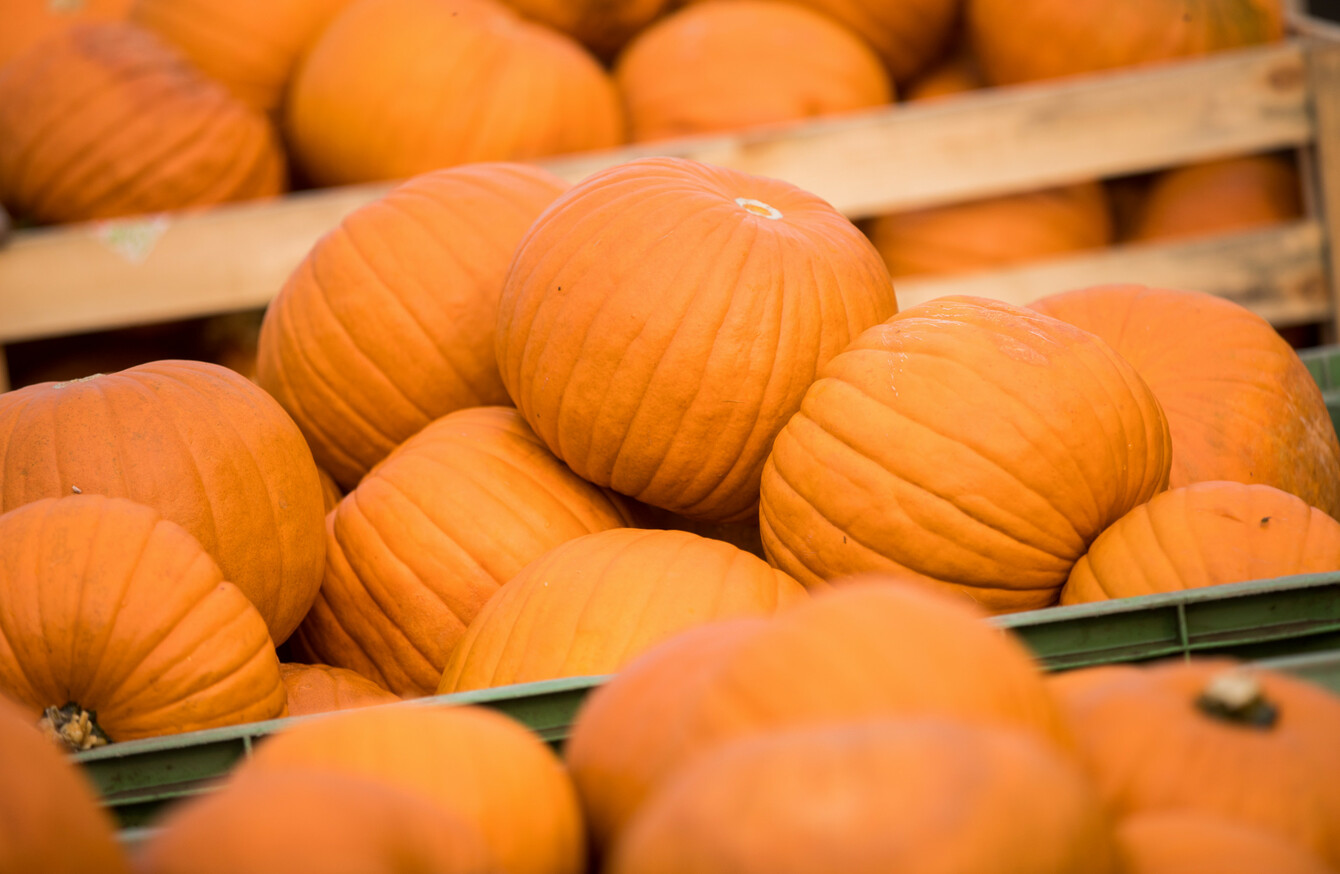 Image: Rolf Vennenbernd/DPA/PA Images
Image: Rolf Vennenbernd/DPA/PA Images
THE NATIONAL TOURISM development agency hopes to draw tens of thousands of overseas visitors to Meath and its surrounding counties as part of a major international festival marking Halloween.
Fáilte Ireland has released details of a plan to capitalise on the island's ancient connection to the 31 October tradition.
The State-backed agency said the planned international event, first reported by Fora, could bring 100,000 people to the region marketed as Ireland's Ancient East and generate some €12 million in revenue by the year 2022.
For comparison, roughly 20,000 people attended the New Year's Eve celebrations in Dublin, while the 2018 St Patrick's Day parade attracted an estimated 450,000 people to the capital alone.
The first Halloween festival is scheduled to take place this autumn and will leverage the existing community events, the month-long Spirits of Meath showcase and the Flame of Samhain Festival, which takes place in Athboy town.
Fáilte Ireland, in partnership with Meath and Louth county councils, is currently seeking a service provider to programme, produce and promote the autumn event.
According to the tender for the contract valued at €400,000, the new festival will be a large-scale international event that promotes Ireland as "the original home of Halloween which began as the ancient tradition of Samhain – the ancient new year".
"The festival will motivate overseas visitors to Ireland at off-peak times and disperse tourism to areas outside of hot spots," it said. 
The Ireland's Ancient East brand, launched in 2015, was created to help increase the spread of tourism spend to eastern and southern counties that have been overlooked by international travellers.
It followed the successful introduction of the Wild Atlantic Way trail that runs along the country's west coast.
According to Fáilte Ireland figures, 23% of overseas tourists visit the counties that fall under the Ancient East brand, but the region only receives about 11% of total tourism expenditure.
Industry outlook
The Irish Tourism Industry Confederation (Itic) – which counts Aer Lingus and the Guinness Storehouse among its member organisations – recently forecast a challenging year for the country's hospitality sector.
While Ireland maintains a "good positioning in the international marketplace" and will have increased air capacity during the crucial summer months, Itic said Brexit uncertainty, hotel room shortages in Dublin and a higher VAT rate pose challenges for the industry.
The decision to increase the VAT levy from 9% to 13.5% on 1 January drew ire from the hospitality trade.
Documents released to Fora showed that several business owners wrote to Minister for Finance Paschal Donohoe in the aftermath of the fiscal policy announcement, which was introduced under Budget 2019.
One said the VAT hike was "nothing less than an assault on the tourism sector". Several others said they would have to let go staff as a result of the higher levy.
Get our NEW Daily Briefing with the morning's most important headlines for innovative Irish businesses.
Written by Conor McMahon and posted on Fora.ie