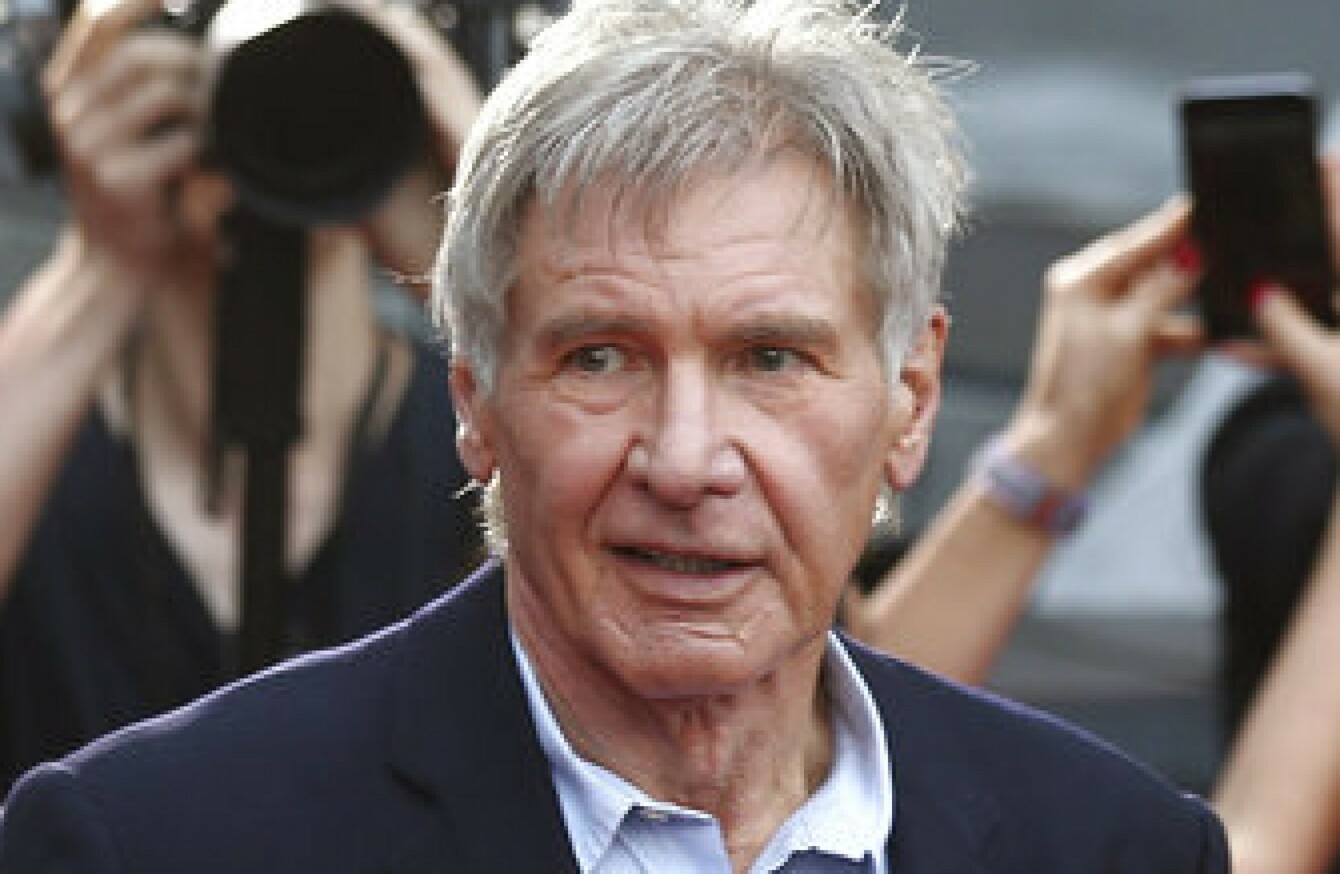 Image: Rob Griffith/AP
Image: Rob Griffith/AP
HARRISON FORD WILL not face any penalties over mistakenly landing on a taxiway at a Southern California airport earlier this year, the actor's attorney has said.
Attorney Stephen Hofer wrote in a statement that the Federal Aviation Administration (FAA) will not fine Ford and the actor will retain his pilot's licence without restriction.
"The FAA conducted a full investigation into the matter, including an interview with Mr Ford, and determined that no administrative or enforcement action was warranted," Hofer wrote.
Ford mistakenly landed on a taxiway at John Wayne Airport in Orange County on 13 February after flying over an American Airlines jet that was waiting to take off.
"I'm the schmuck who landed on the taxiway," Ford told an air traffic controller shortly after the landing.
Recordings of Ford's conversations with air traffic controllers were released on Friday by the FAA, and video previously released by the airport showed the actor's Aviat Husky plane from behind as it descends toward the airfield where the American Airlines Boeing 737 is slowly taxiing.
Ford told an air traffic controller after the incident that he "got distracted by the airliner" and also mentioned "big turbulence" from another plane that was landing.
The FAA confirmed it had concluded its investigation into the incident, but the agency said it does not comment on individual pilots.
Ford cooperated with investigators, has been a licenced pilot for more than 20 years with more 5,000 hours of flight experience, and has never been the subject of an FAA enforcement action, Hofer said.
Several close calls 
Ford collects vintage planes and has had several close calls and a serious accident in March 2015 when he was injured in his World War II-era trainer after it crashed on a Los Angeles golf course when its engine failed.
Alan Diehl, an aviation safety consultant who once worked for the FAA, said it is likely "the inspectors felt this was an understandable mistake and concluded no further administrative or punitive action was warranted".
He also said quickly taking responsibility for the mistake — as Ford did — is looked upon kindly.
"His candor and long history of supporting aviation safety causes may have also been a factor in the decision to cut him some slack," Diehl said in a statement to AP.