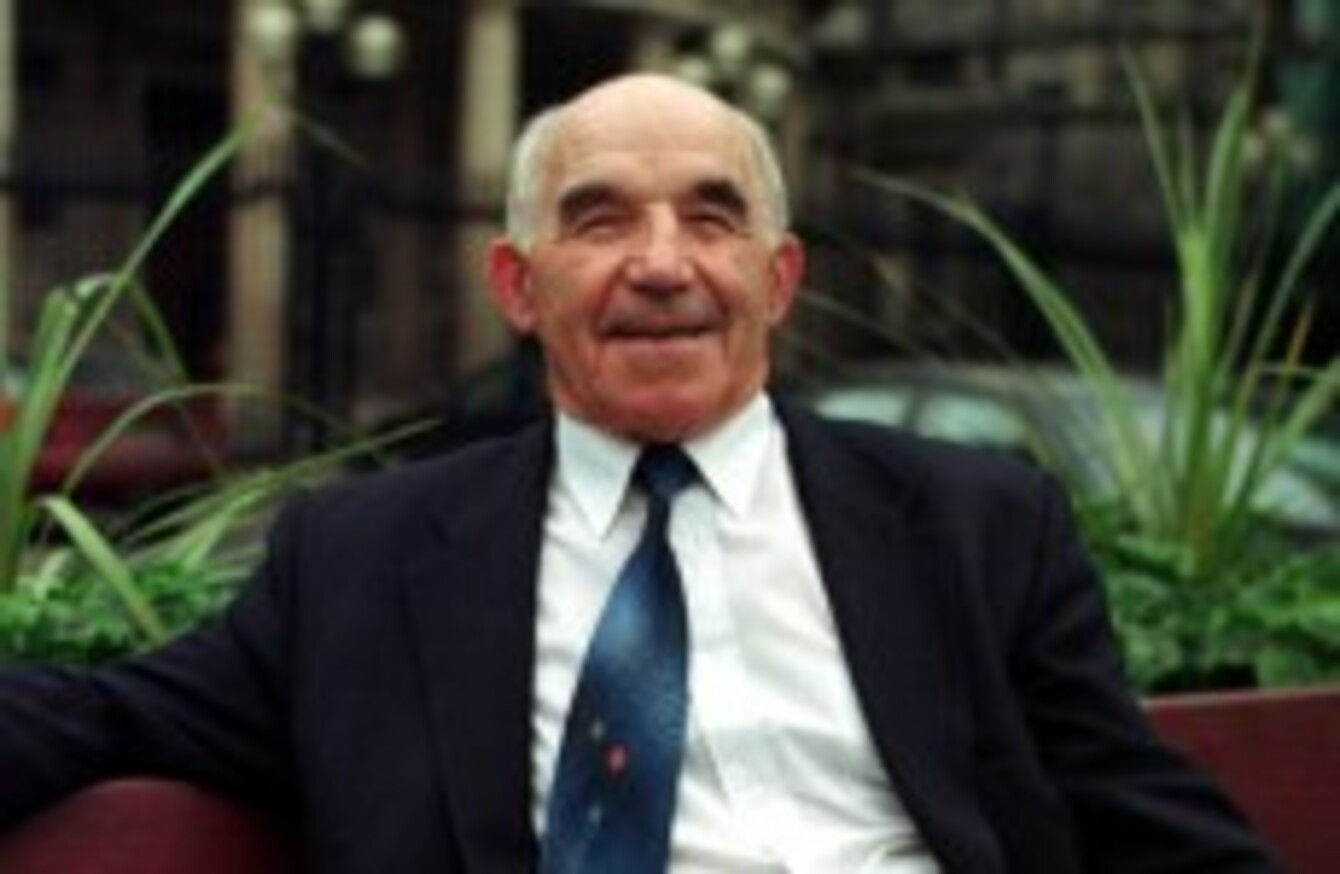 Former TD Harry Blaney, pictured in 1998.
Image: Eamonn Farrell/Photocall Ireland
Former TD Harry Blaney, pictured in 1998.
Image: Eamonn Farrell/Photocall Ireland
THE DEATH has occurred of former Fianna Fáil TD Harry Blaney. He was 85.
Blaney, who served one term in the Dáil between 1997 and 2002, passed away at Letterkenny General Hospital.
Blaney was a member of a famous Donegal family whose public profile was deeply intertwined with that of Fianna Fáil in the area.
His father Neal had been an IRA commander during the War of Independence and the subsequent Civil War, and his brother Neil was appointed to the cabinet of Éamon de Valera in 1957.
Neil remained a frontbencher until the onset of the Arms Crisis in 1970s, when it was alleged that he and Charles Haughey had used Irish government funds – which had been set aside to provide emergency accommodation to nationalists fleeing the Troubles – to import weapons for use by republican paramilitaries.
Neil Blaney was expelled from the party and set up his own splinter 'Independent Fianna Fáil' (IFF) movement, remaining a TD and then an MEP until his death in 1996. Harry Blaney unsuccessfully fought the resulting by-election, but recaptured the seat as an IFF candidate in the following year's election.
Harry Blaney was one of six independent TDs in the following Dáil, and was one of four (along with Mildred Fox, Jackie Healy-Rae and Tom Gildea) and who struck deals with FF leader Bertie Ahern to support his coalition with the Progressive Democrats and secure its parliamentary majority.
Harry's support for the coalition led to the construction of a bridge between the Rosguill and Fanad peninsulas in his native Donegal, which was formally named after him as the 'Harry Blaney Bridge'.
Harry retired after one term as a TD, with his son Niall inheriting the seat as an IFF candidate. The movement remained in existence until Niall rejoined Fianna Fáil in 2006, a move opposed by the other members of the family.