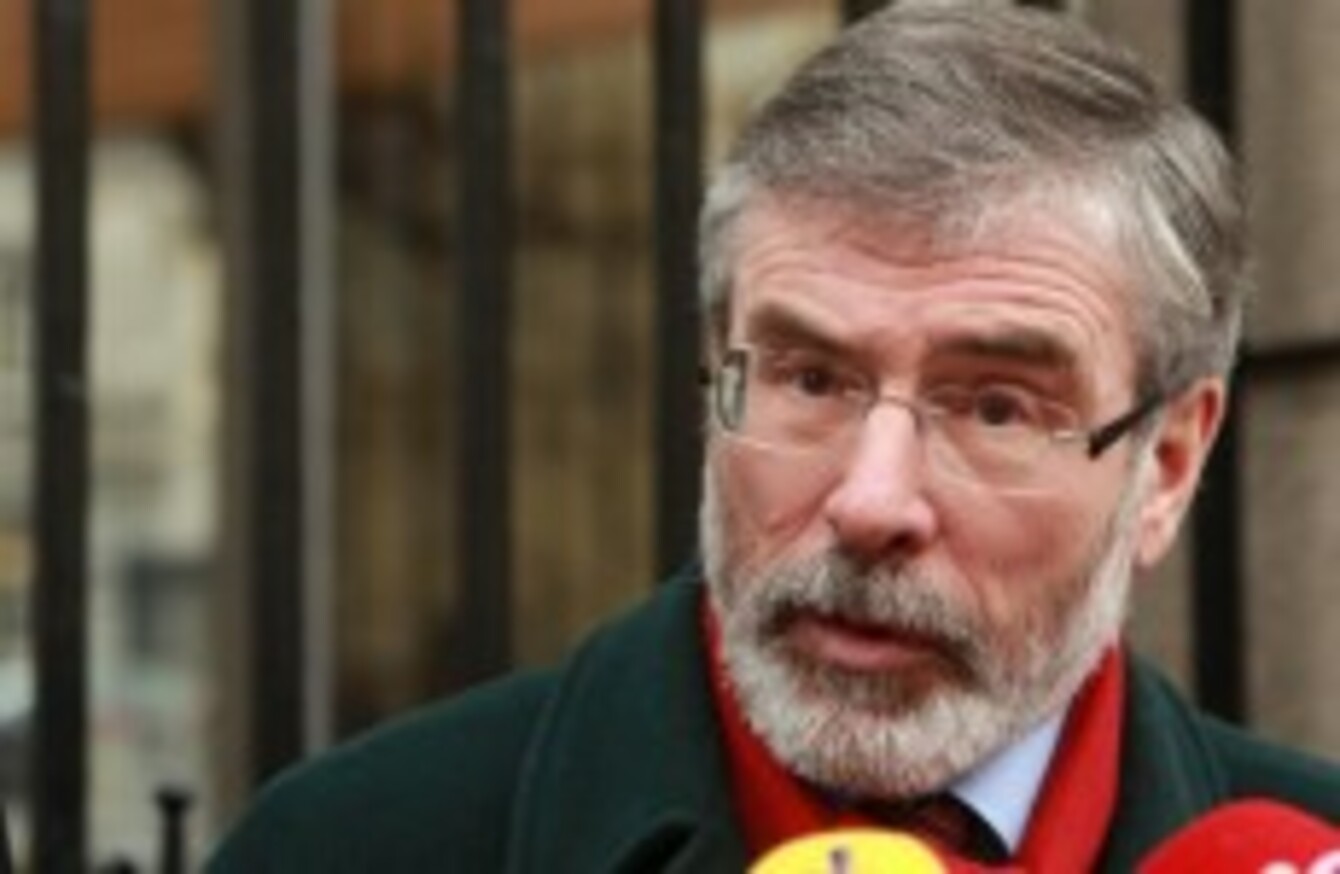 Image: Julien Behal/PA Wire
Image: Julien Behal/PA Wire
SINN FÉIN PARTY LEADER Gerry Adams announced his resignation as West Belfast MP in Westminster last week, but has he really resigned?
The House of Commons rules state that no MP has the power to voluntarily resign their office.
Instead, an MP who wishes to leave the Commons can apply for either of two positions with the Crown.
The relevant rule states:
Constitutionally an MP has no power of voluntary resignation. Death, elevation to the peerage, dissolution or expulsion are the only causes (apart from legal disqualification) by which an MP's seat can be vacated. Therefore an MP wishing to resign must disqualify him or herself.

One cause for disqualification is holding a paid office of the Crown. They are the Crown Steward and Bailiff of the Chiltern Hundreds (Stoke, Desborough and Burnham) and the Manor of Northstead. An MP wishing to retire applies to the Chancellor of the Exchequer for one of the Offices that he or she retains.
The BBC reports that Adams has not applied for either Crown positions,  and is still recognised as an MP by the Office of the Speaker of the House of Commons – the office which presides over the Commons.
The Sinn Féin press office told TheJournal.ie that those regulations were "traditional" British rules which Sinn Féin does not, and has not, adhered to. It said that as far as Adams and the party were concerned, he had resigned his seat and is no longer an MP.
It confirmed that Adams has not applied for the Crown posts.
If Adams remains recognised as an MP by the House of Commons, it cannot serve the writ for a by-election to fill his vacant West Belfast seat. Sinn Féin said it didn't think there would be a problem in holding the by-election and expects its own candidate to be successful whenever it is held.
The BBC reports that Adams could be disqualified from the Commons on the basis he did not swear an oath of allegiance to the Queen, but for the time being remains recognised as an MP.
Adams is running in the general election as the Sinn Féin candidate for Louth. Being an MP would not preclude Adams from taking a seat in the Dáil.