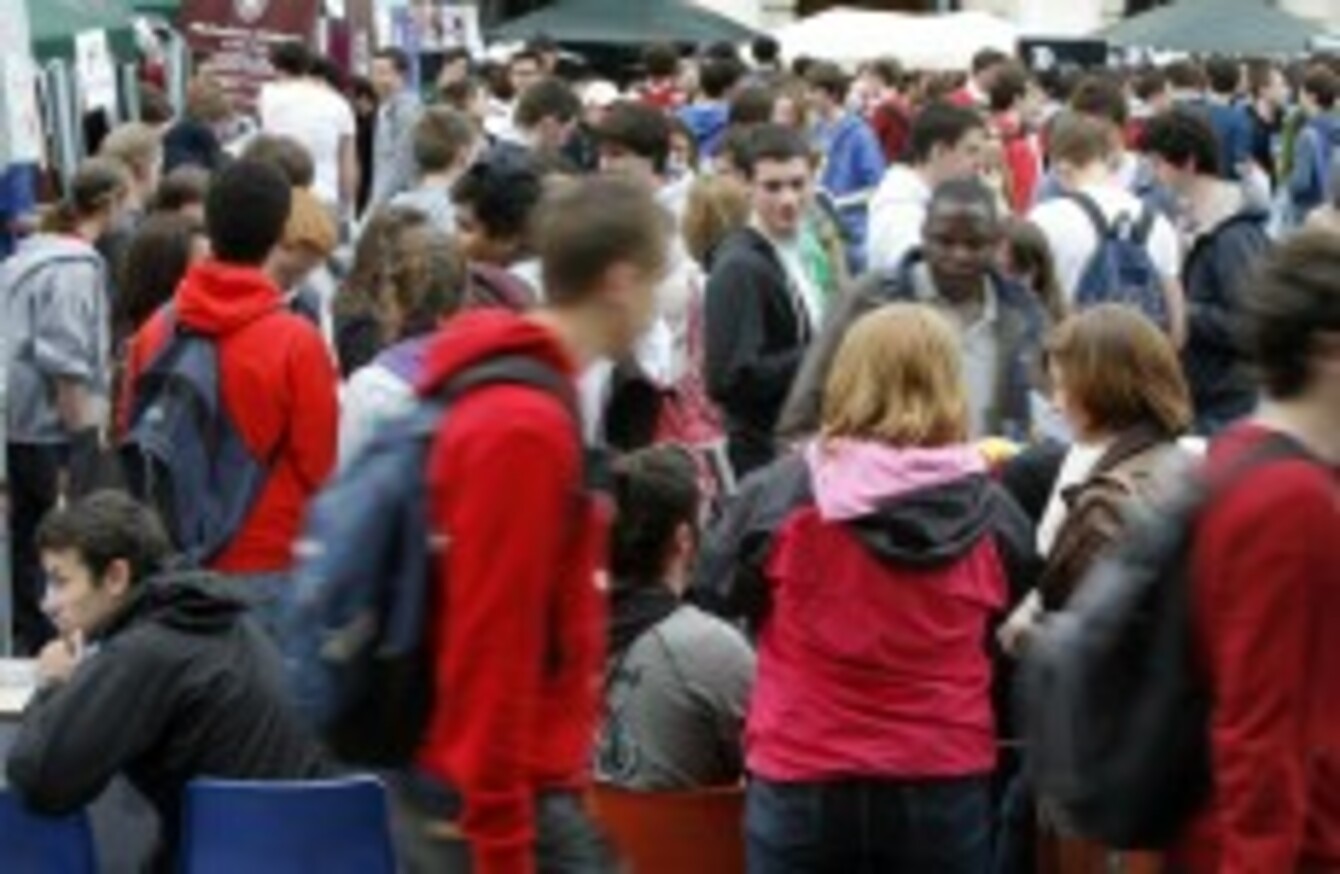 Fresher week at TCD
Image: Photocall Ireland
Fresher week at TCD
Image: Photocall Ireland
A NEW REPORT from the Higher Education Authority giving detailed profiles of higher education institutions shows a far higher level of non-progression between first and second year at ITs, compared to universities and colleges.
The figures — which relate to the 2010/2011 academic year — are part of a new initiative from the authority aimed at giving a more transparent picture of the sector. The detailed report also gives breakdowns of enrolments, participation levels, staff mix, and institutional funding.
In terms of drop-out rates — the report shows 16 per cent of students taking Level 8 IT courses did not make the transition from first to second year. The comparable average figure for universities was nine per cent while in colleges — including teacher training institutions — the rate was even lower, at four per cent.
The highest non-progression rate in the IT sector was at Waterford IT (21 per cent) while the best (4 per cent) was at Letterkenny. There was less variation in the university sector: Trinity had the lowest number of students dropping out (8 per cent) while DCU had the highest (11 per cent). Teacher training college St Pat's in Drumcondra had the lowest non-progression rate in the country at just three per cent.
According to the HEA, the report is not intended to be seen as an attempt to introduce a ranking system, but a way of highlighting "how different institutions have different strengths".
"This report signals the HEA's intention to work in partnership with all higher education institutions to ensure that the system as a whole advances the national priorities set out by the government— economic renewal, social cohesion and cultural development, public sector reform, and for the restoration and enhancement of ireland's [sic] international reputation," the authority's Chief Executive Tom Boland said in a statement.
"We intend to make this the best small country in the world in which to engage in learning and research."
You can access the full report at the HEA website >